The Send to OneNote option allows you to transfer your document to a OneNote page. Once it's in OneNote, you can access it from anywhere and share it with anyone.
Open the Connect tab.
Click Send to OneNote.
Click Sign in.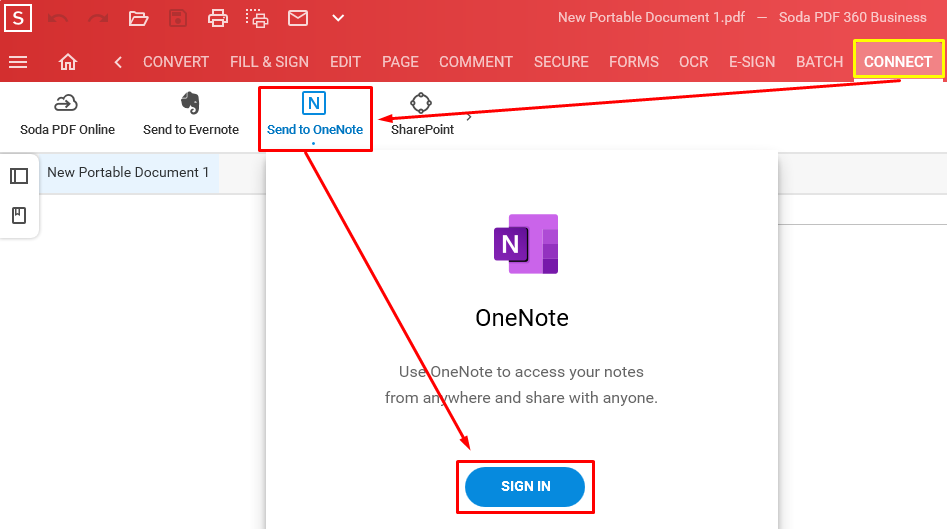 Enter your email address.
Choose Next.
Enter your password.
Click on Sign in.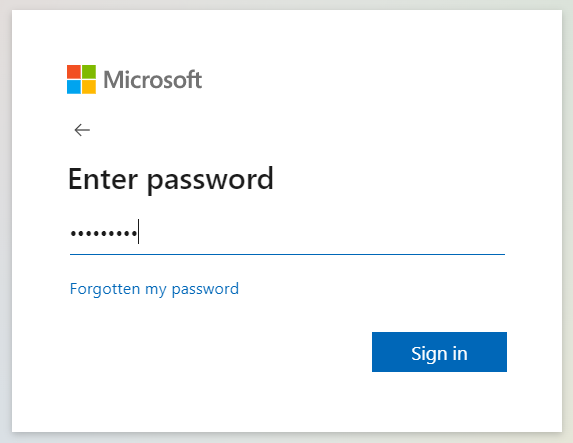 Click Accept to authorize Soda PDF to access your OneNote account.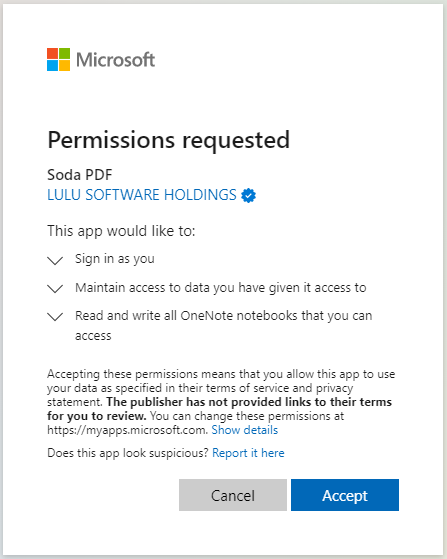 You will now be signed in to your OneNote account. Soda PDF will create a folder for your files.

You can sign out of your account at any time.
Click Send to OneNote in the Connect tab.
Click Sign Out.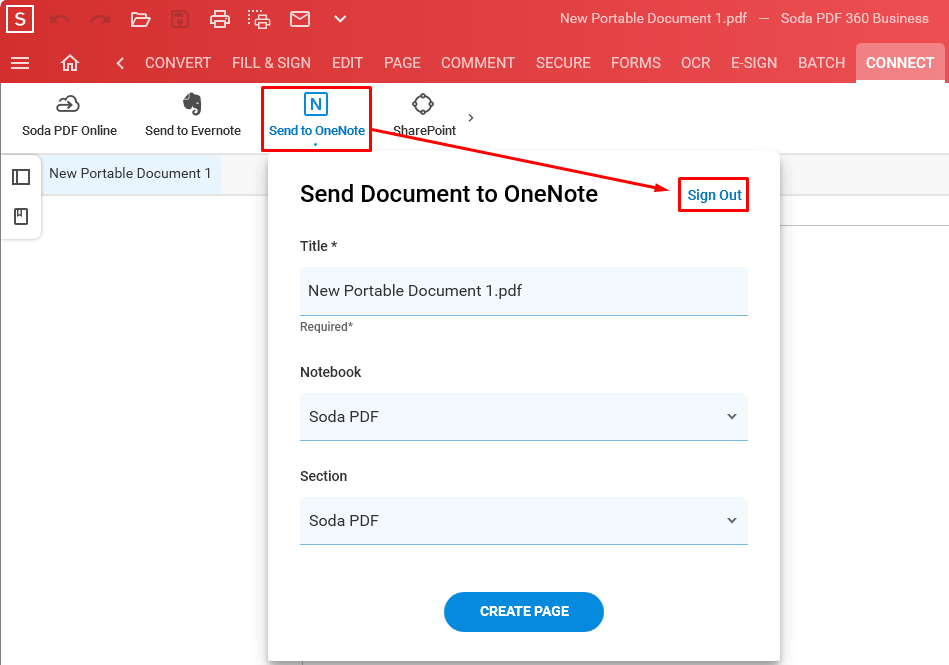 To create a page and attach a current document to it, follow the steps below:
Click the Send to OneNote button on the Connect tab.
Change the Title of your note if you wish.
Choose a Notebook and a Section where you want the active document to be saved.
Click the Create Page button to send your document to OneNote.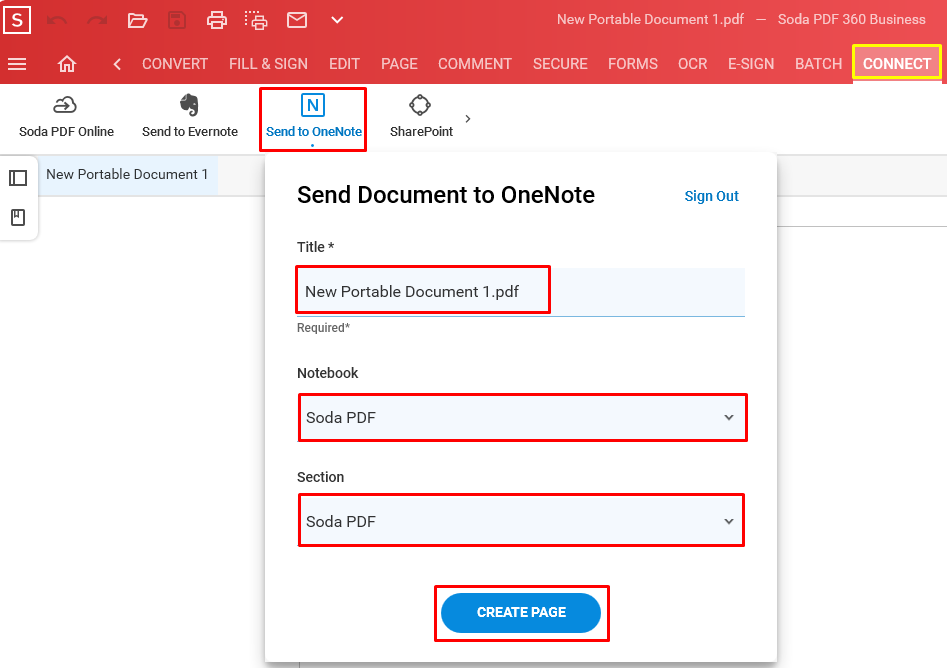 Alternatively, right-click anywhere on the document while the Edit mode is ON and select the Send PDF command from the context menu.
Choose the OneNote option.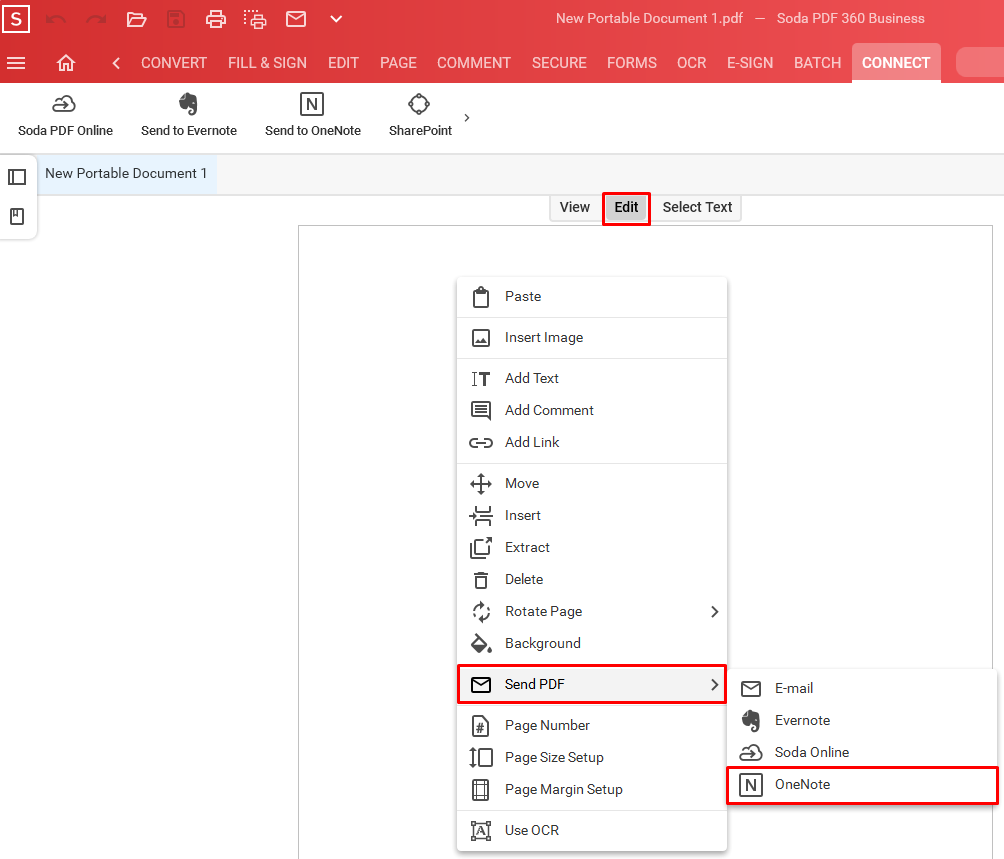 You will see the following notification appear to confirm the file was saved.
Click Open to open the file in OneNote.