You can update the settings for your measurements in the properties section.
Click into Edit Mode.

Select your measurement.

Choose the Properties icon.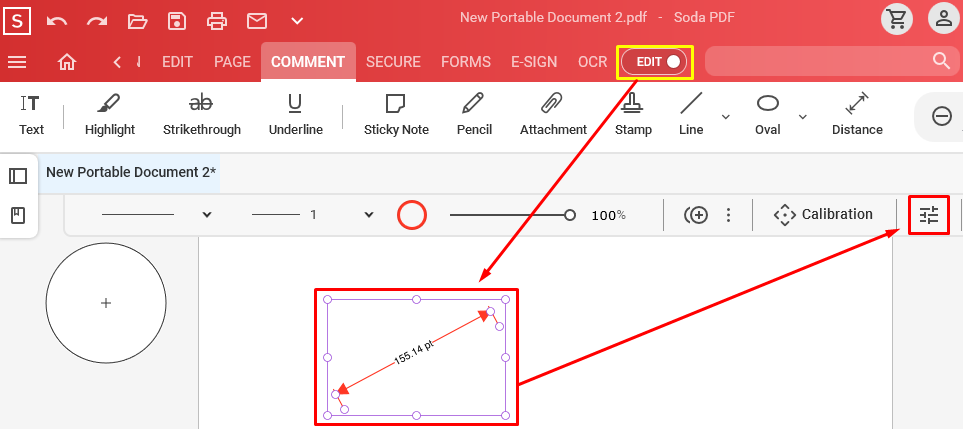 In the Appearance tab, you can configure the aesthetic of your measurement.

You can update the style, or pattern of the lines used in your measurement. By default, it uses solid lines.
Click the option Line Style.

Choose a new one from the list.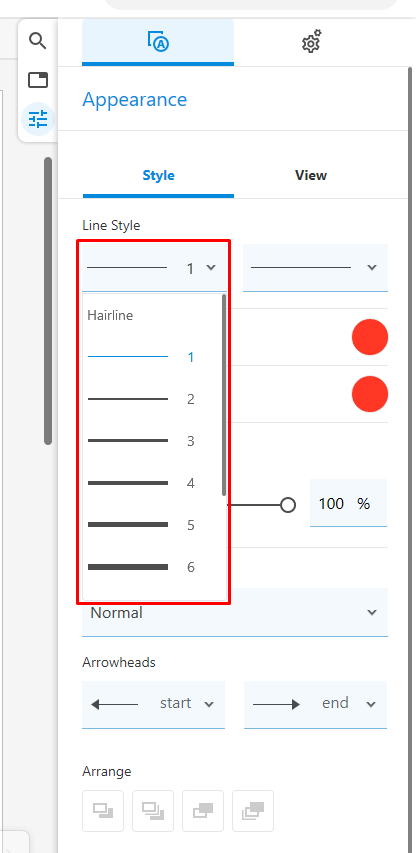 You can update the color of your measurement line.
Click on the circle next to the Line Color.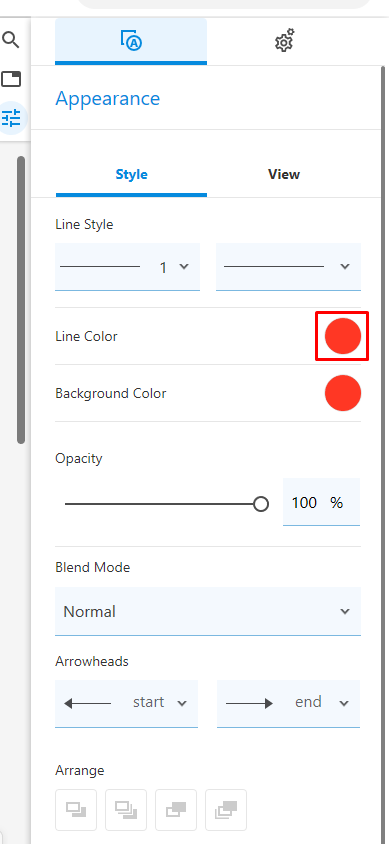 Click on the color you want to use.


Click here for more information about custom colors.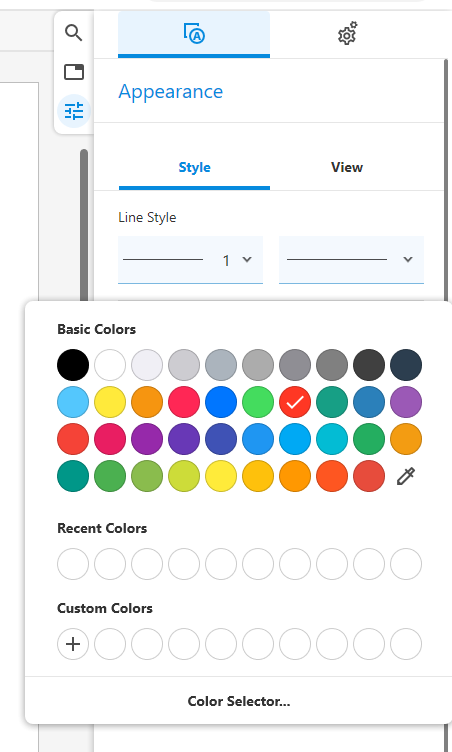 When measuring the perimeter or area the result will be a shape, where you can customize the background color.
Click on the circle next to the Background Color.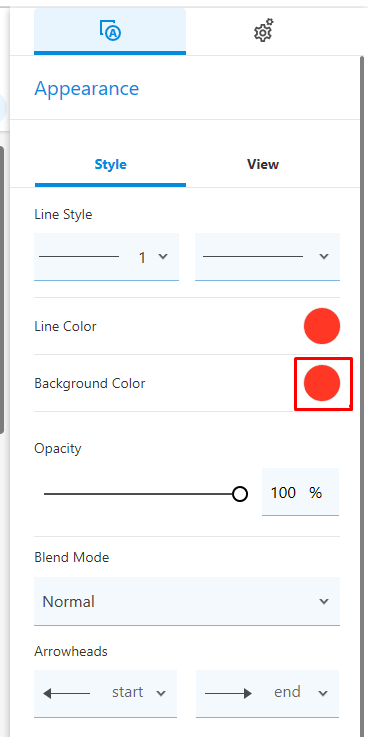 You can adjust the Opacity of your measurement.
Adjust the slider to modify the value.




100 will have no transparency while 0 will be fully transparent.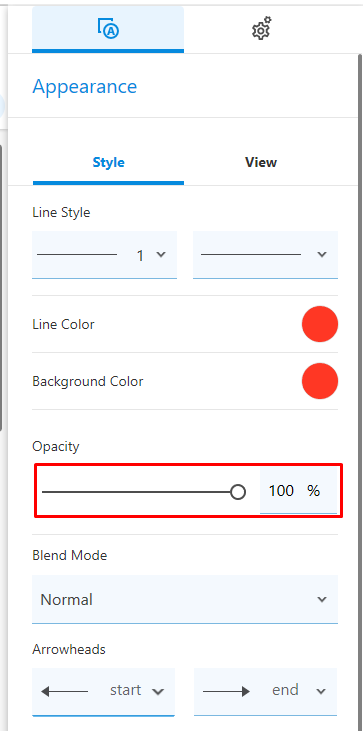 You can use Blend Mode to determine how the measurement interacts with any other layers in your document.
Choose the option you want to use from the dropdown.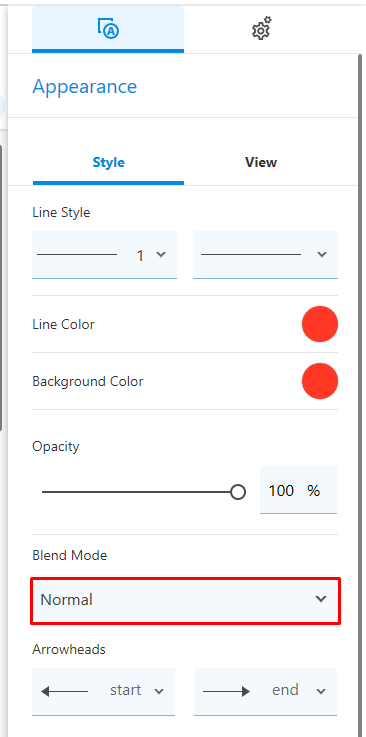 When calculating the distance between two points, you will see a line. You can set a shape for the start and end of the line.
Under Arrowheads click the option next to Start or End.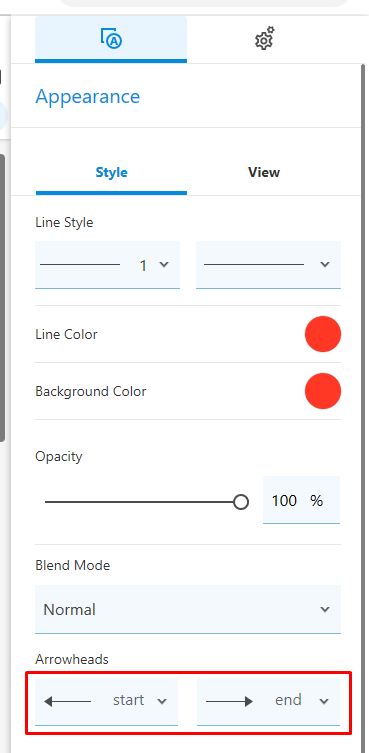 Choose an option from the list.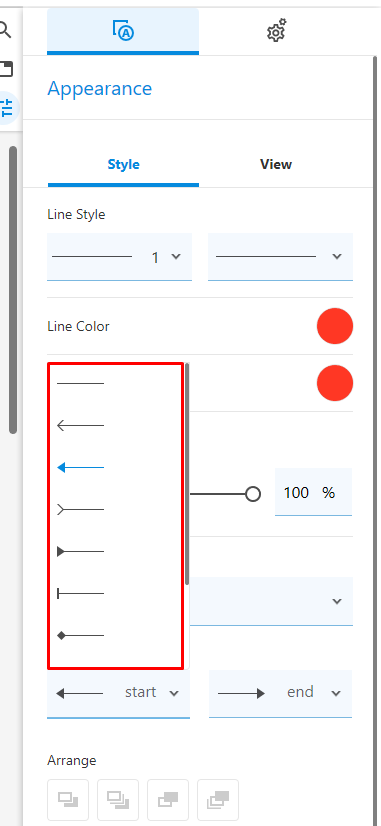 Select the mode in the Arrange section if you have several overlapping objects.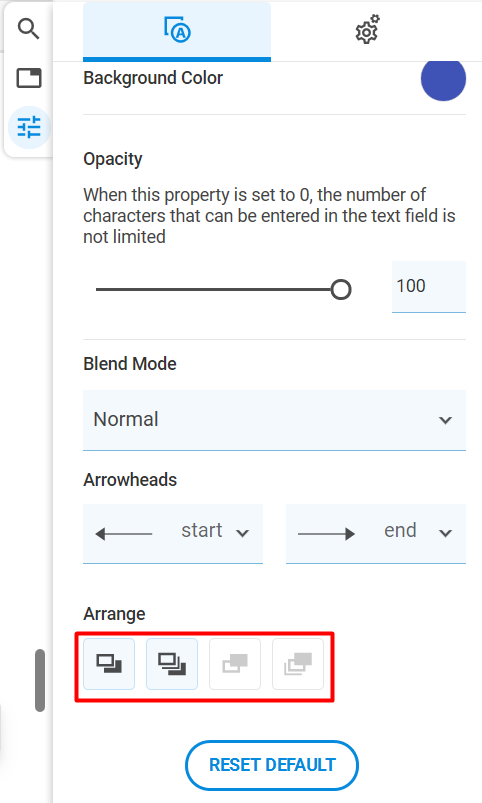 You can save any of these aesthetic changes for future measurements.
Click MAKE DEFAULT to use these settings moving forward.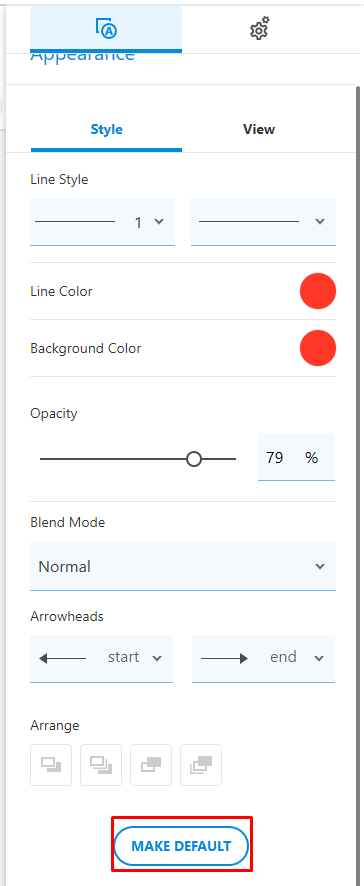 You can reset the default at any time.
Select any field.

Open the properties.

Click RESET DEFAULT.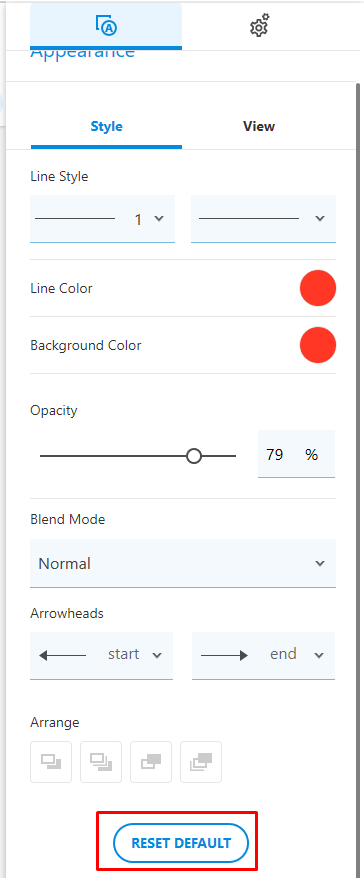 In the General tab, you'll see a few options available.

You can update the Author and Subject of the measurement.
Click in the text next to either option.

Type your update into the box.

Click the Enter key to accept your changes.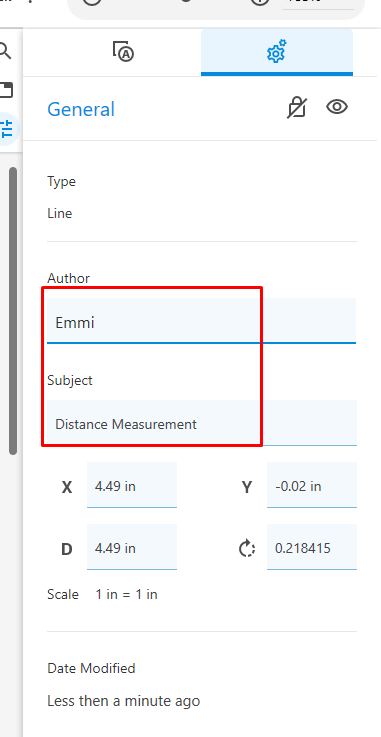 In the Date modified section, you will see when the measurement was last modified.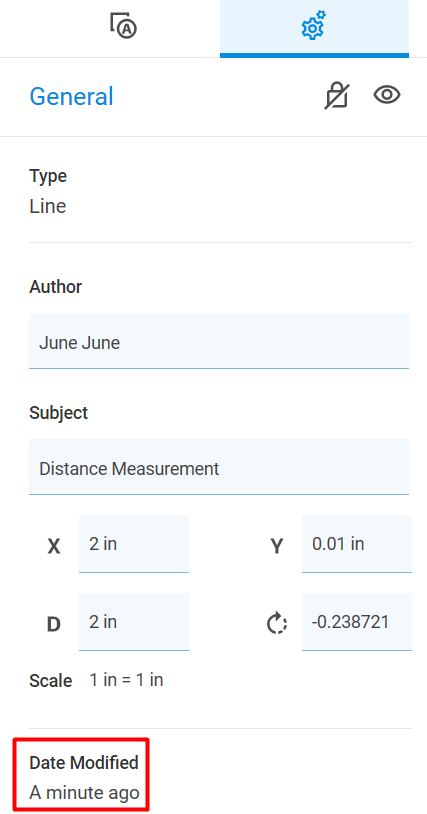 You'll also be able to restrict access to your measurement results.
Click on the logo to enable/disable the feature.




Locked – This makes sure no changes can be made to the field.
Visible – Disabling this will hide the measurement. It will stay in the same place and be accessible if anyone clicks on it.
We have two additional modules. The OCR module allows you to recognize and edit text within any scanned document or image. We also have the E-Sign module that allows you to electronically sign PDF's and track and manage e-signatures in real-time. If those modules are not available for you, you can purchase them here.