In the PageTab select the Move option



The first thing to do in the window which opens is choose the page(s) you want to move. Then you need to decide where to place it. When you click on Move the page will be moved.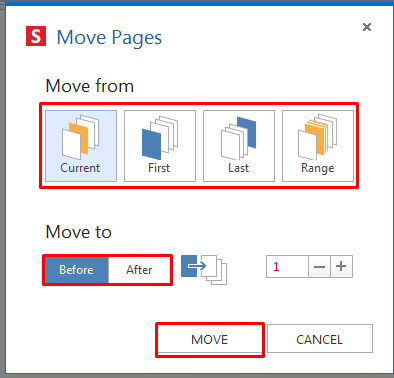 The status bar will confirm the pages have been moved successfully. Click on the X on the right to close this.