The option to Extract Images can be found in the Page Tab:





First you will need to choose which pages have images you want to extract.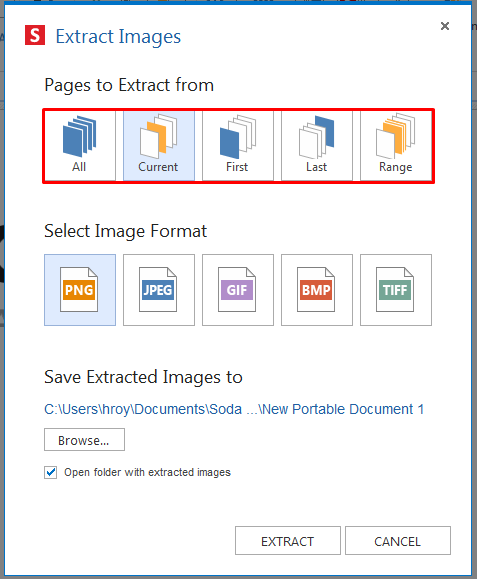 Then you can choose which format you want for your image files.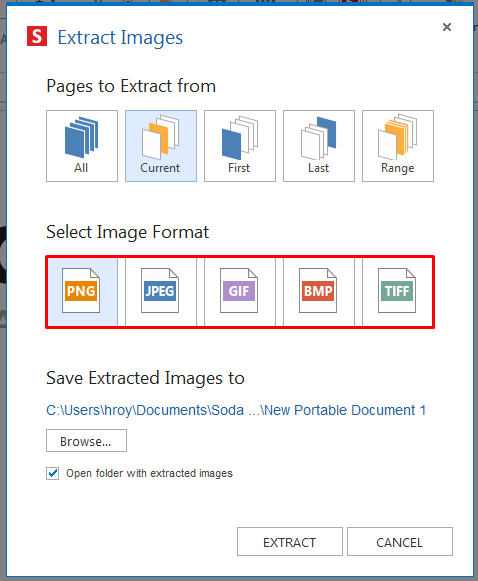 You can to save your images by clicking on the Browse... option.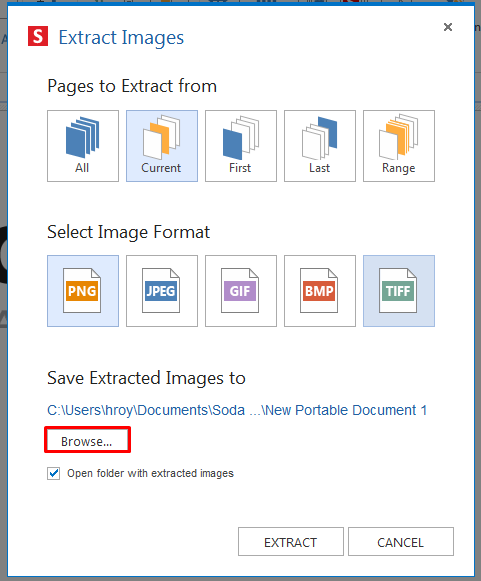 Deselect the check box next to Open folder with extracted images if you do not want this folder to open after extraction. Click on Extract to begin.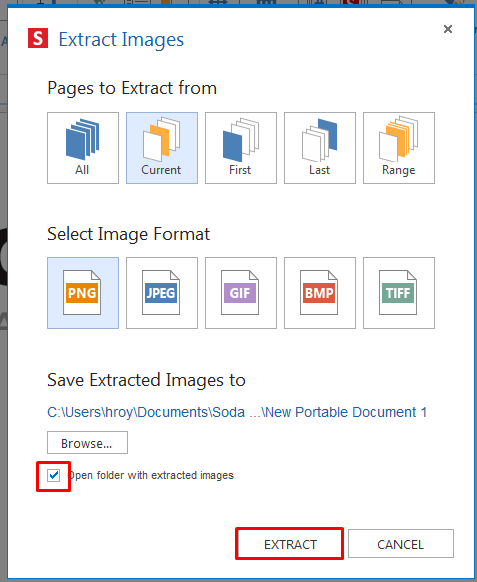 The files will be named based on which page they were on, and their order on the page.

Example:

Page 1 Image 1
Page 1 Image 2
Page 4 Image 3