The compress PDF (reduce file size) feature will make your PDFs smaller.
Step 1 - Open the Compress

Tool
Click on Create & Convert.
Choose Compress.
Step 2 - Set compression quality
You can decide how much you want to compress your file. Keep in mind that compression happens by lowering the quality of the graphical parts of your PDF.
Choose the level of compression.
You'll see an estimate for your new file size.
Step 3 - Confirm Compression
You're now ready to reduce the file size of your PDF.
Step 4 - Get your compressed PDF
In this step, the instructions change slightly depending on if you are using Soda PDF Desktop or Soda PDF Online.
Soda PDF Desktop
The last thing to do is to choose where to save the compressed copy of your PDF.
Choose a Save Location on your computer.
Click Save.
The new compressed PDF will be saved to that location. The file will also open in Soda PDF ready for you to review.
Soda PDF Online
Your newly compressed file will open in Soda PDF Online. You'll see _reduce added to the file name.

You can now download the newly compressed PDF document.
Click the save button at the top and your file will download to your device.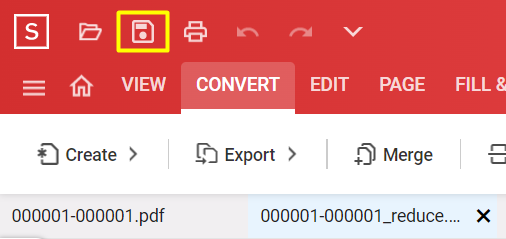 Alternatively, you can save a compressed version of your document using the second-highest compression selection:
Navigate to the Main Menu.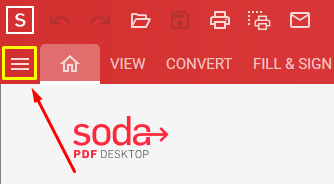 Click the Save Optimized option.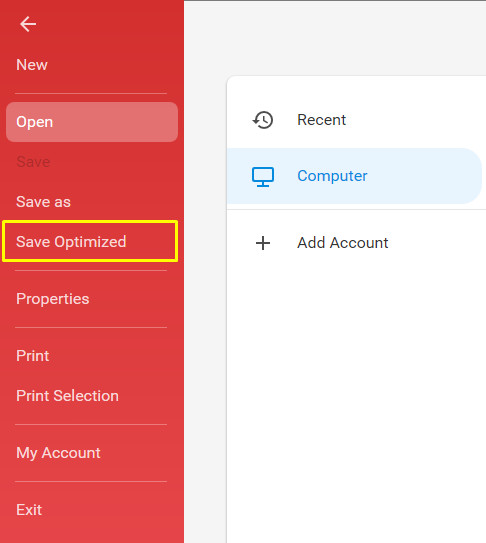 Batch Compressing multiple files