Click on the Start Menu
Look for the Soda PDF Desktop folder, expand it and choose Uninstall Soda PDF Desktop.


The Repair option is found here.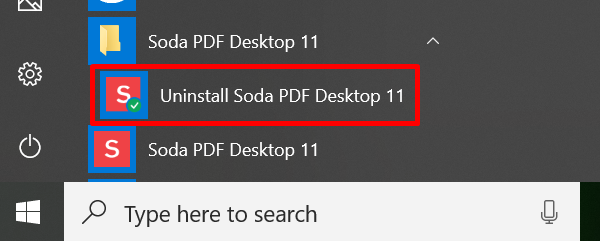 You may see a Windows message asking for for permission to let Soda PDF
You'll see the Installation Manager open.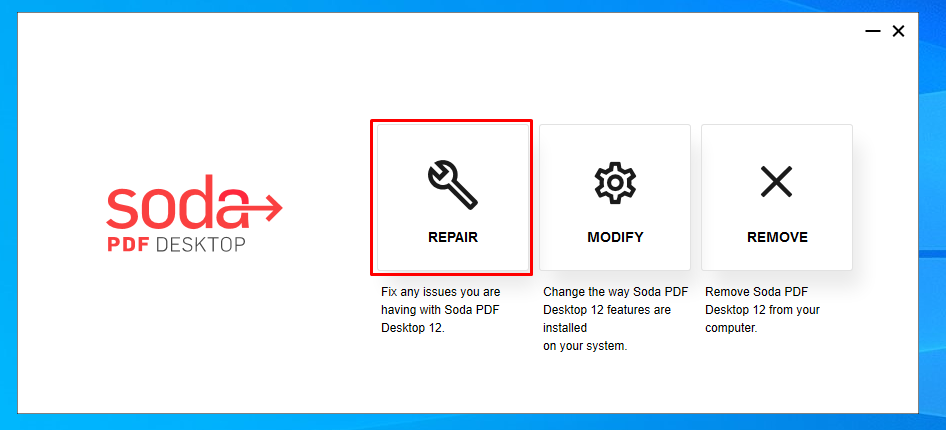 Soda PDF will now run the Repair option, ensuring that everything is installed correctly. You can click Cancel to stop this.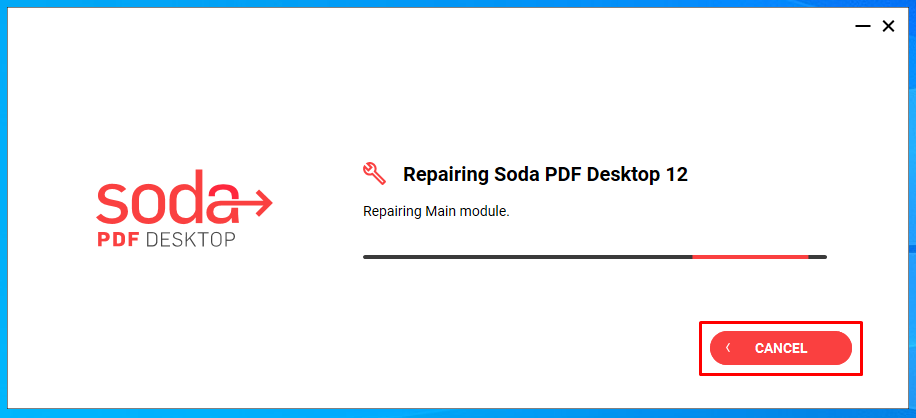 When you click Run Soda PDF the process will be complete.