The Repair will reinstall Soda PDF and remove any inconsistencies creating the conflict within the application.  
Click on the Start Menu. Choose All Programs (All Apps in Windows 10).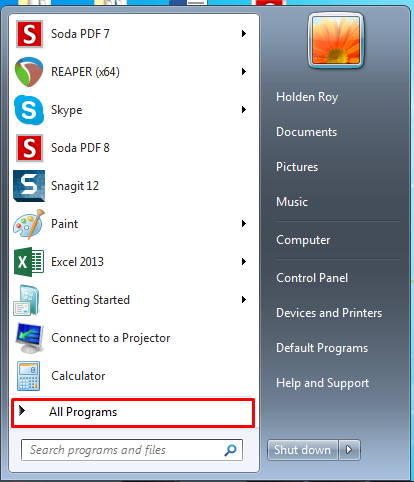 In Windows 10, right click on the Soda PDF option and choose Uninstall.  
In the Soda PDF folder choose Uninstall or Modify Soda PDF. (Uninstall or Change a Program)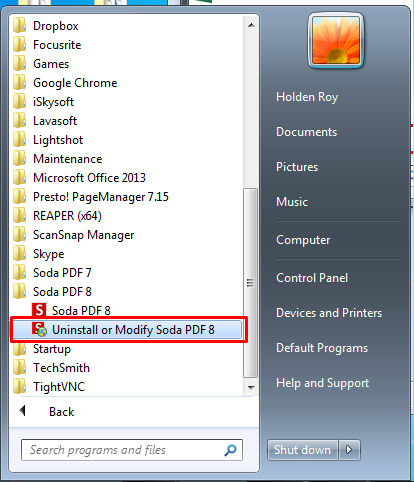 Choose the Repair option.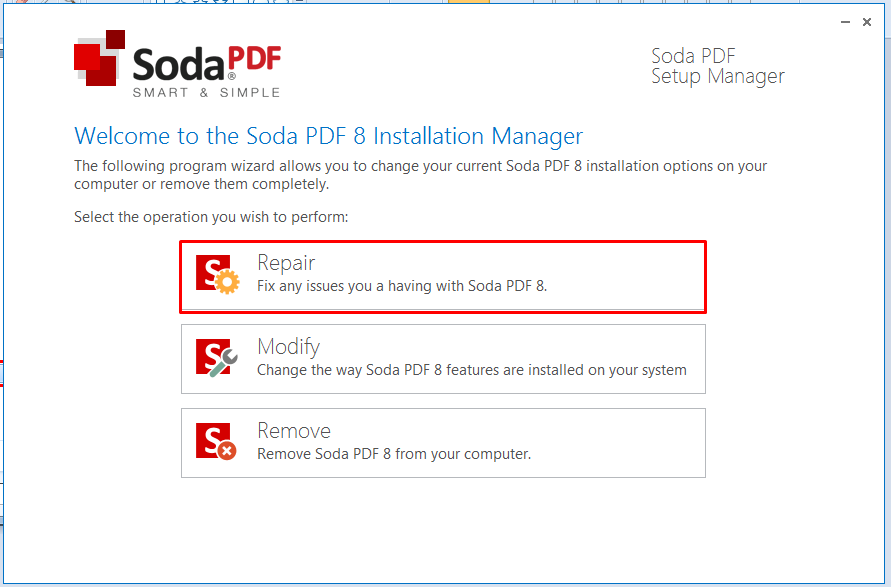 Soda PDF will now run the Repair option making sure anything that wasn't working previously is corrected. You can click Cancel to stop this.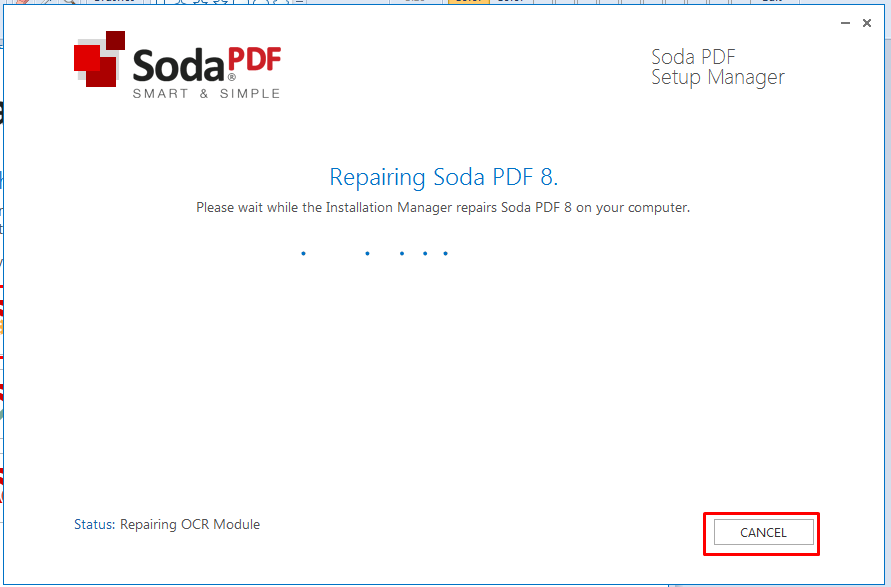 When you click Finish the process will be complete.