This article will cover the advanced options when installing Soda PDF Desktop. If you need help with the classic installation process, click here.

Soda PDF Online is not a downloadable product and is excluded from this article.


Advanced Options.
In the first window of Soda PDF Desktop Setup Wizard click on Advanced Options.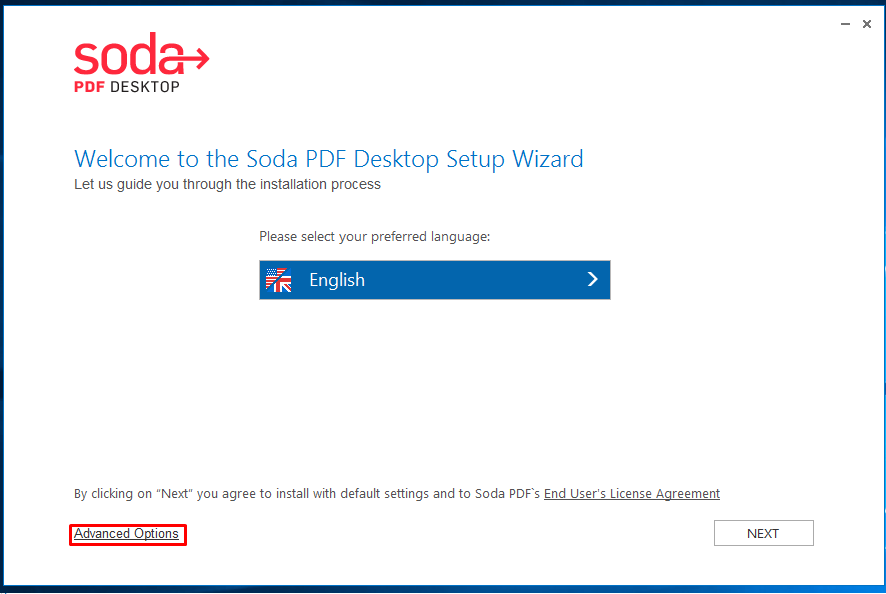 You can decide which modules/plugins should be installed. Expand Soda PDF Desktop (Main Application) or Soda PDF Desktop Modules. This reveals each module and plugin available for download and installation. Uncheck the box next to a module or plugin to prevent it from installing.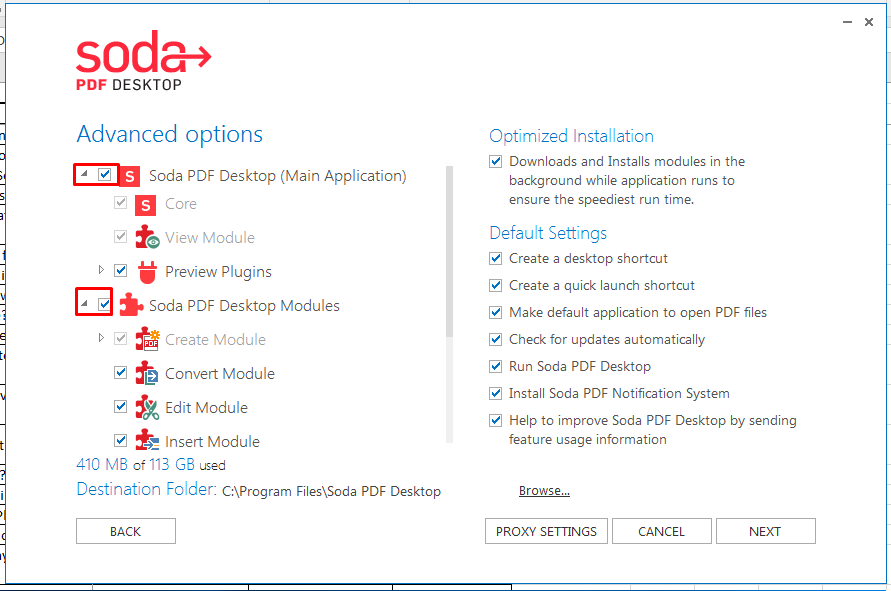 As you uncheck modules or plugins, the amount of disc space that will be used after the install will be updated here.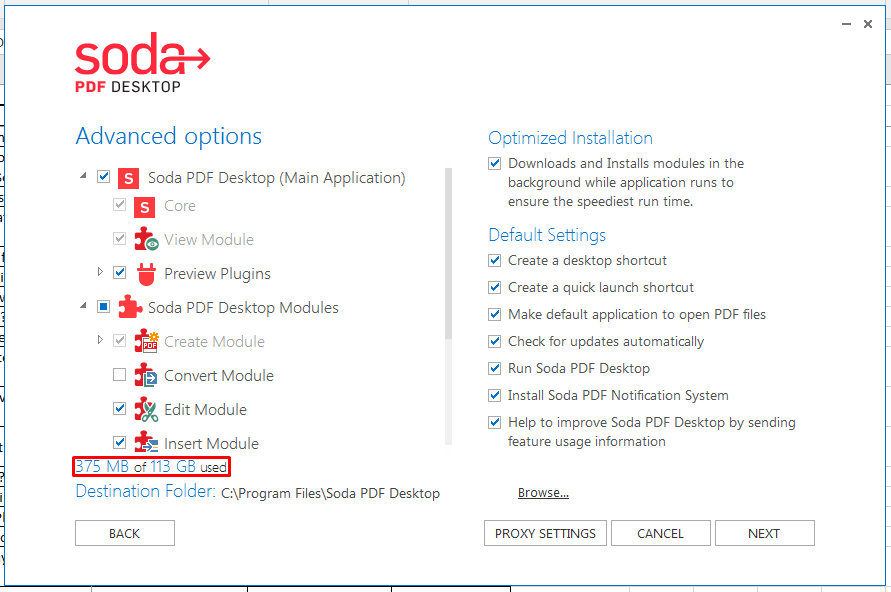 Soda PDF will install the core modules first, and then install the remaining modules in the background. You will be able to start viewing PDFs as the remainder of the application is being installed.
To disable this feature, and install the entire application at once, uncheck this box.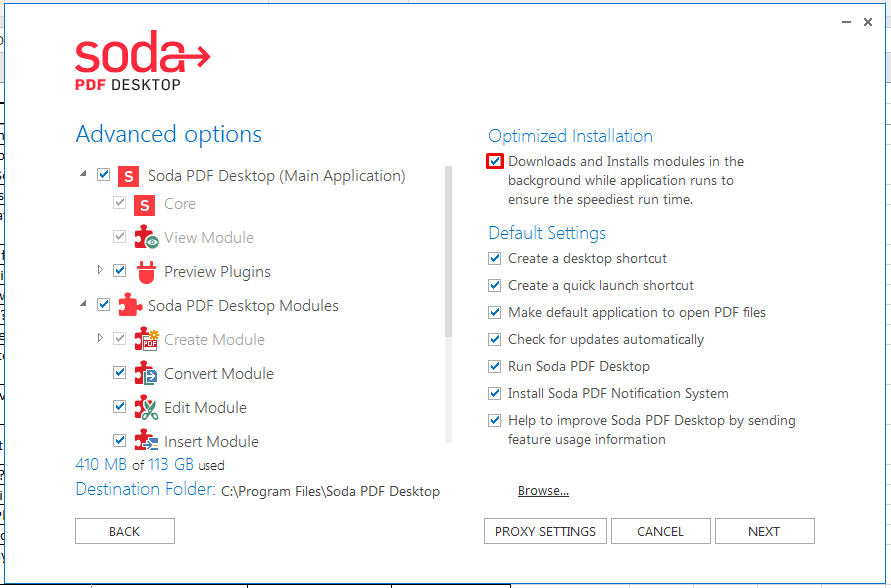 You can uncheck the box next to any item under Default Settings. This will prevent that action from taking place during once Soda PDF is ready to go.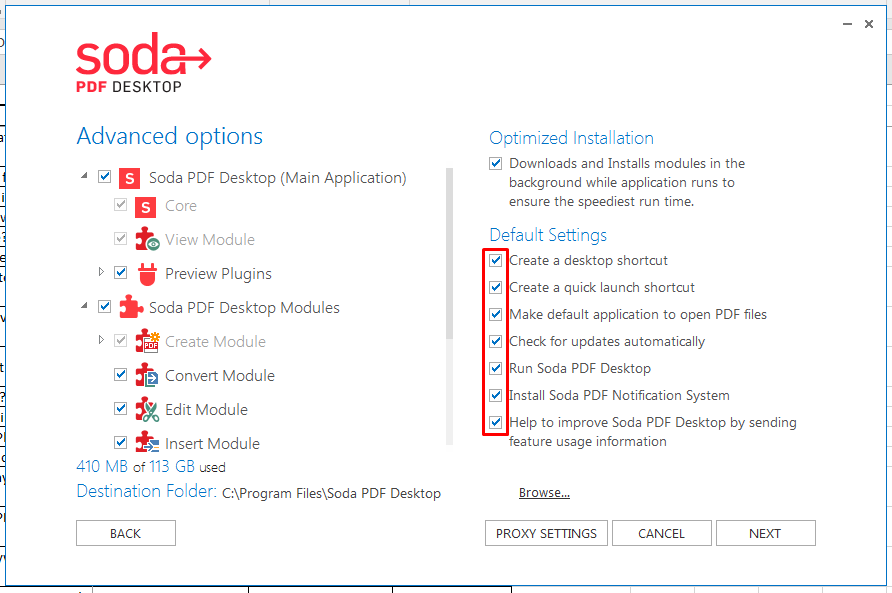 You can change the Destination Folder where Soda PDF will be installed on your machine. Click on Browse… to pick a new location.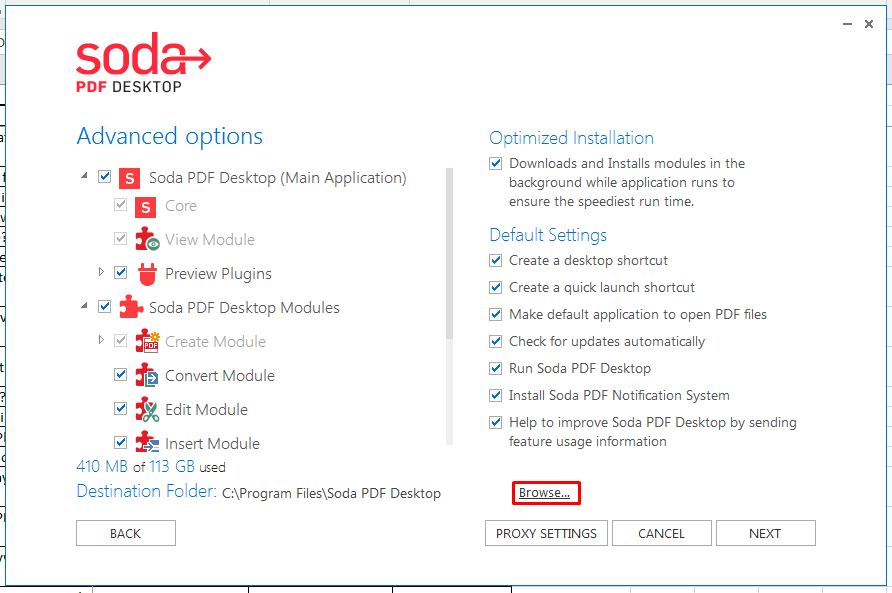 Click on Next and Soda PDF will install with your modified setting.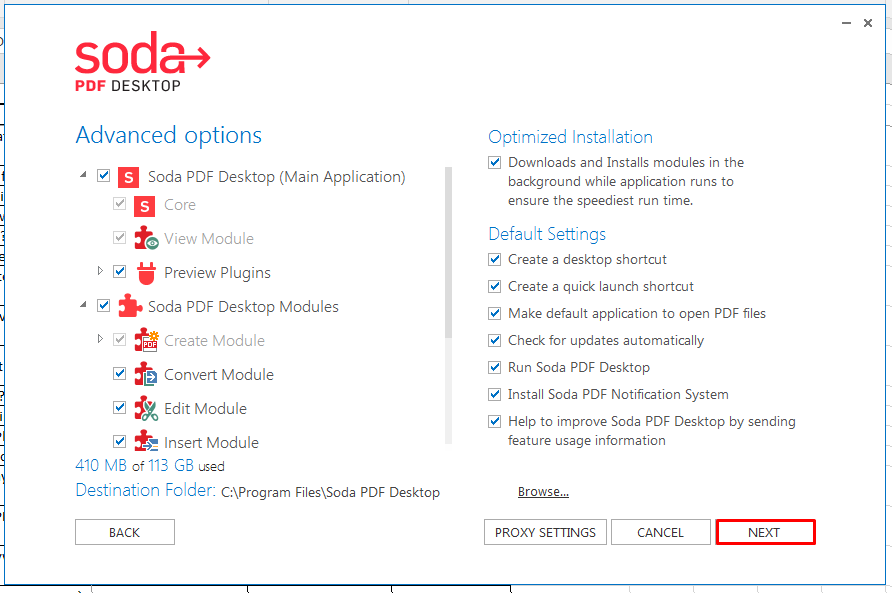 Proxy Settings.

Click on Proxy Settings if you need to configure them.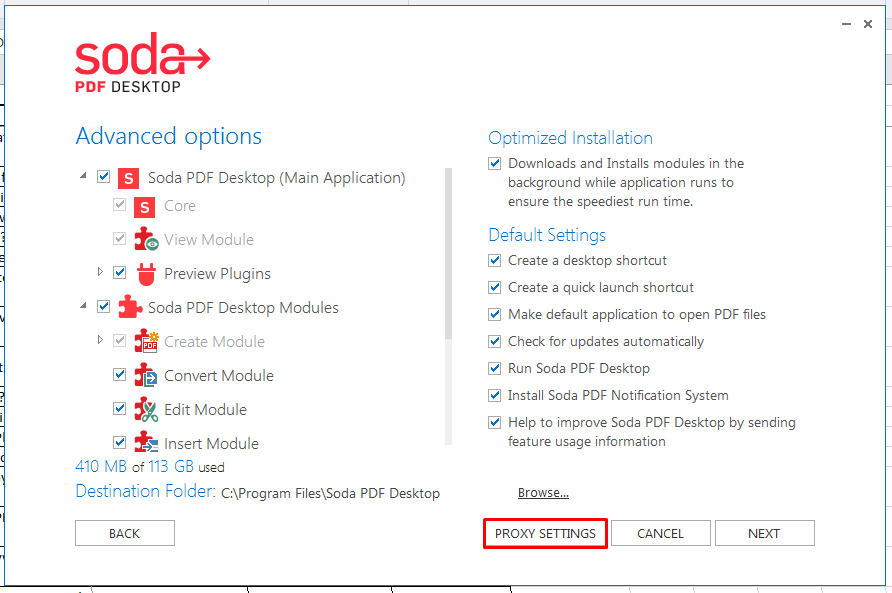 Check the box next to Use Proxy Server.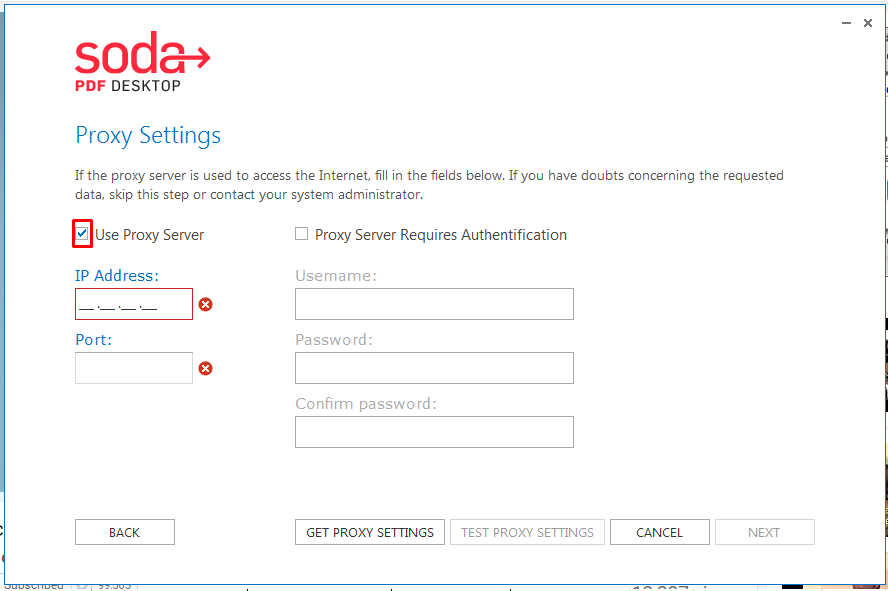 Enter the IP Address and Port.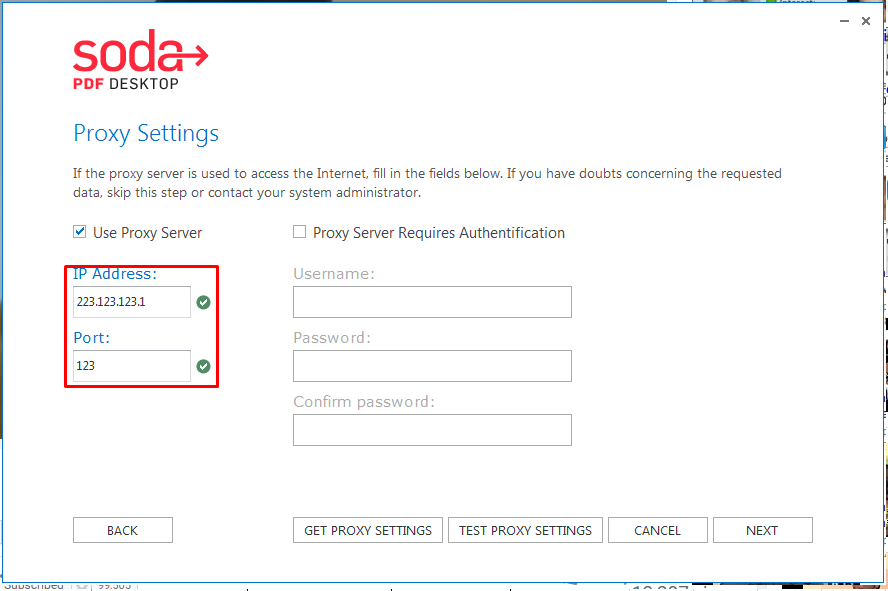 If there is any authentication required for your proxy server check the box next to Proxy Server Requires Authentication. Then enter your credentials.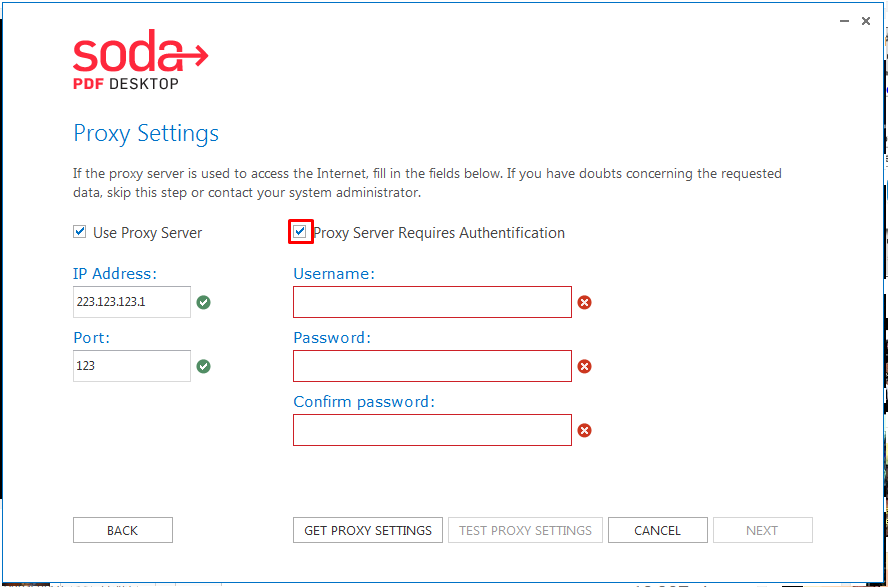 The Get Proxy Settings button will pull the proxy settings automatically, given they are available.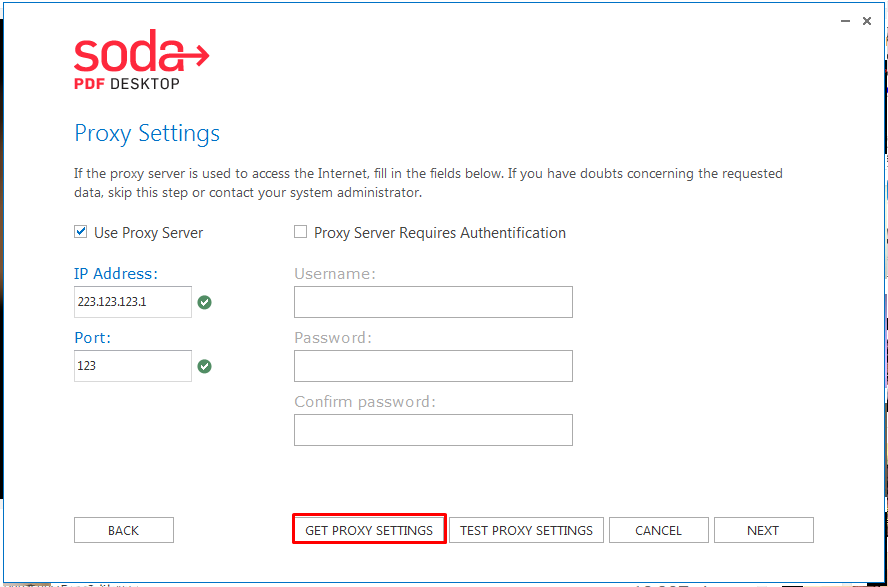 Test Proxy Settings will run a check to ensure everything was configured correctly.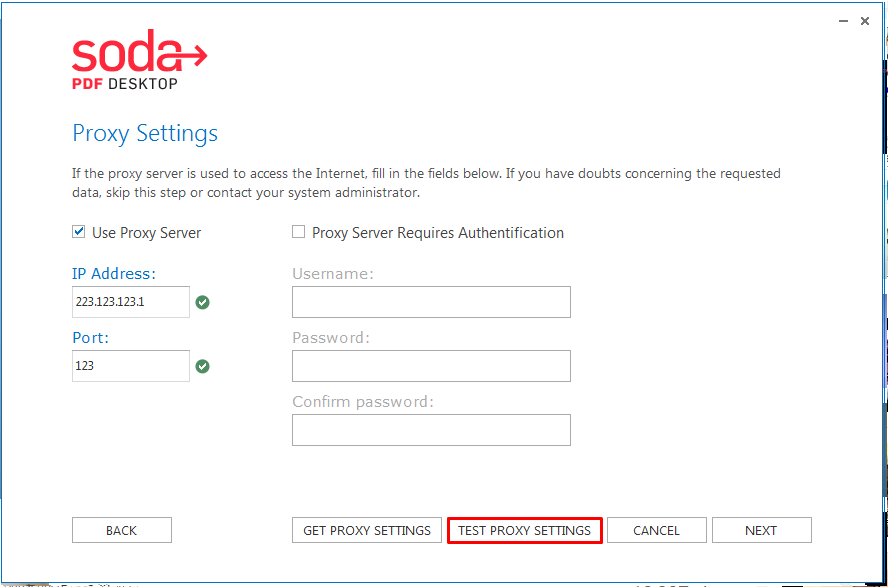 Click on Next to continue with the installation process.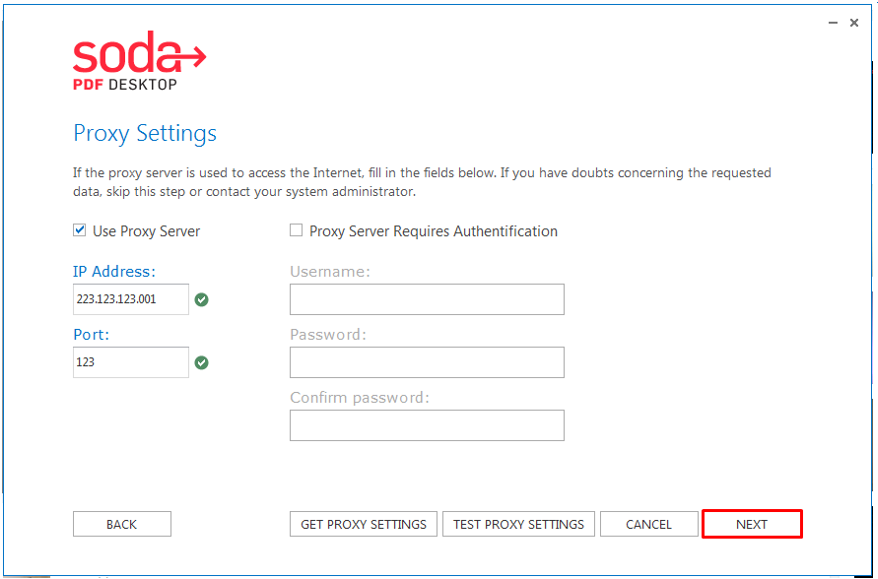 There are no more advanced settings to cover in this article. The installation process will continue normally.