If you have Soda PDF, you can right-click on a DOCX file, and in the Soda PDF menu pick Convert to PDF. Your file will open up in Soda PDF as a PDF.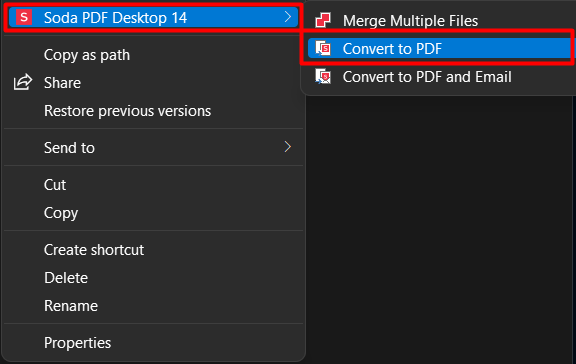 Open the Convert module in Soda PDF, Create and choose File to PDF.

A browse window will open where you can select your DOCX file. Once you have selected your file it will open in Soda PDF.