Soda PDF Desktop

To ensure you receive all updates related to Soda PDF, you will need to enable automatic updates.
Click on the Help Module.

Set Automatic Updates to Enabled.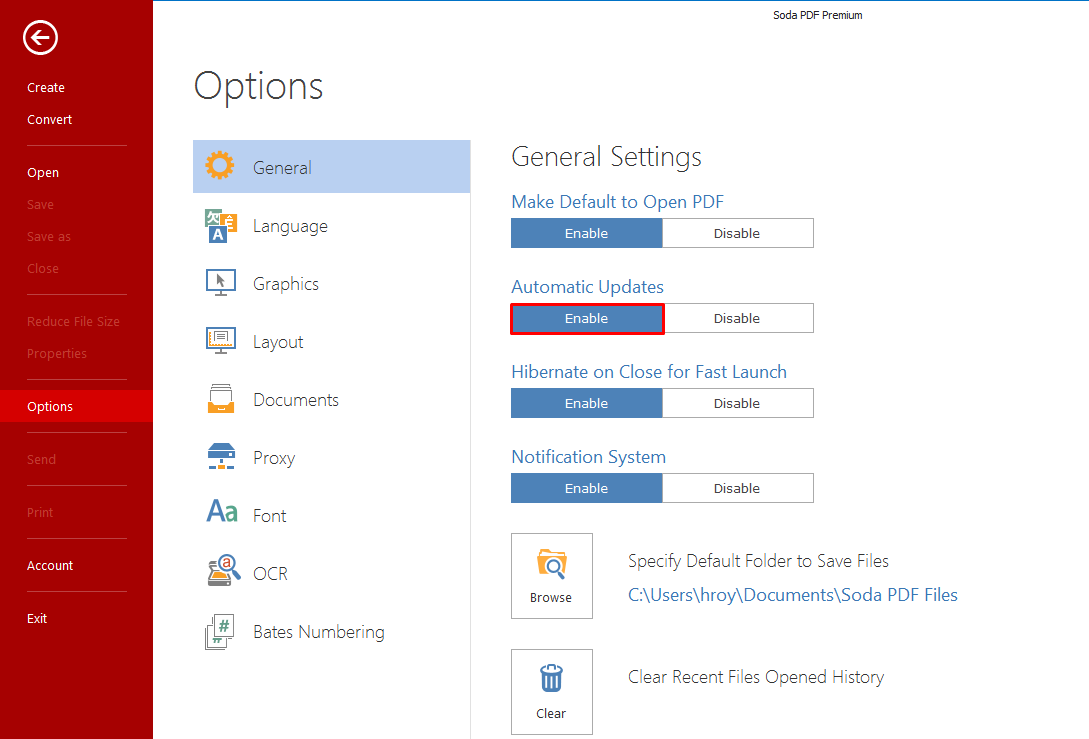 Soda PDF Online

Soda PDF Online is housed in our servers. As we release updates, they will always be accessible in the Online App. You will always be using the latest version.