Soda PDF Desktop

In the Help Module choose Options.





In the Layout section, toggle the switch to In Full Screen.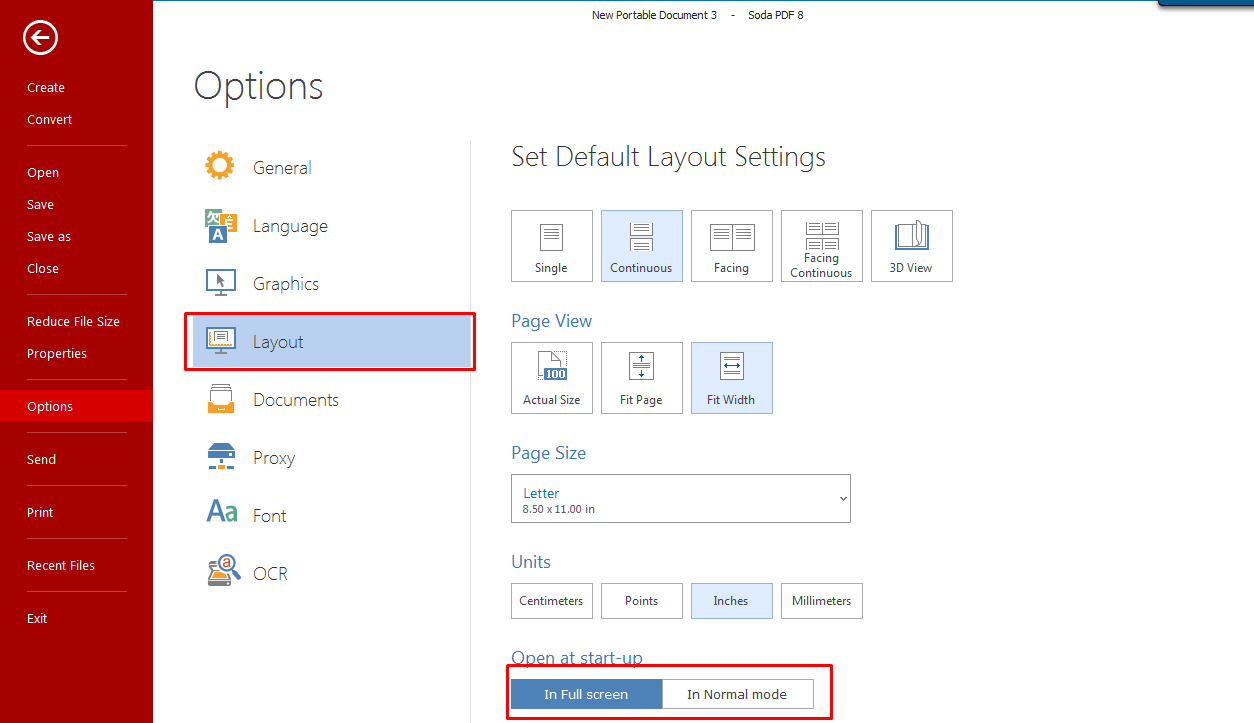 Soda PDF Online

Soda PDF Online is accessed through your web browser. This means that the option to make it full screen will be based on the browser settings.

Once you have logged in to Soda PDF Online, you will be able to push the F11 key to enter full screen mode. Pressing the ESC key will close full screen mode.