Merge and Create PDFs free on your phone






The Soda PDF Merge app will let you combine multiple files into a single PDF from any mobile device.

Step 1: Choosing your files

When you launch the app, you will need to choose the files you'd like to merge. There are a few available sources.

Device

You can choose from files that are saved on your device.


Choose the Device option.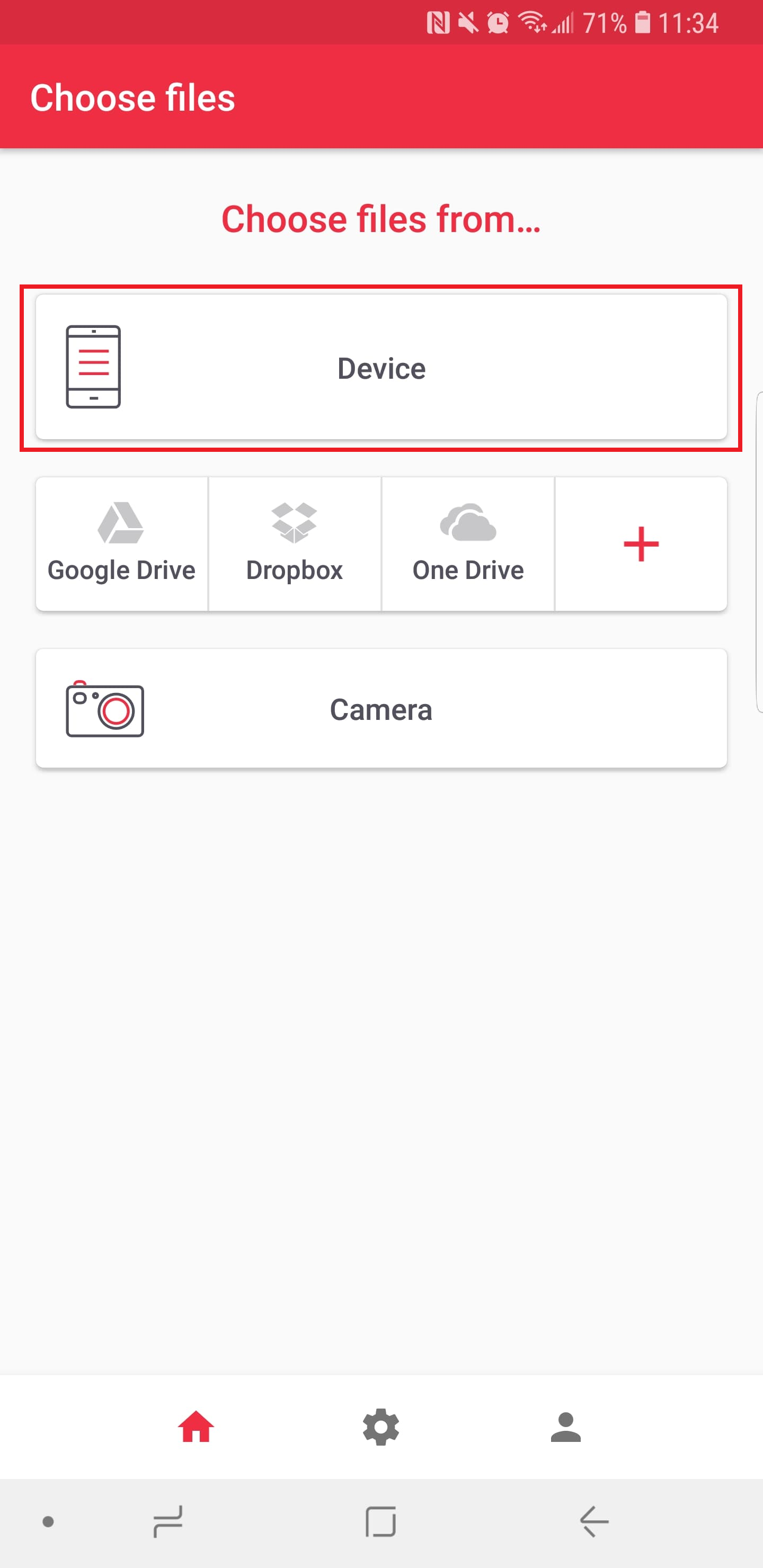 You'll now browse through your device and choose the files you want to use.


Virtual Drives

If you have a Google Drive, Dropbox or One Drive account you can sync them to the Soda PDF Merge app. This will let you combine files stored in these drives. Once the files are merged, you'll be able to save the resulting document to those drives.


Click on the drive you want to access.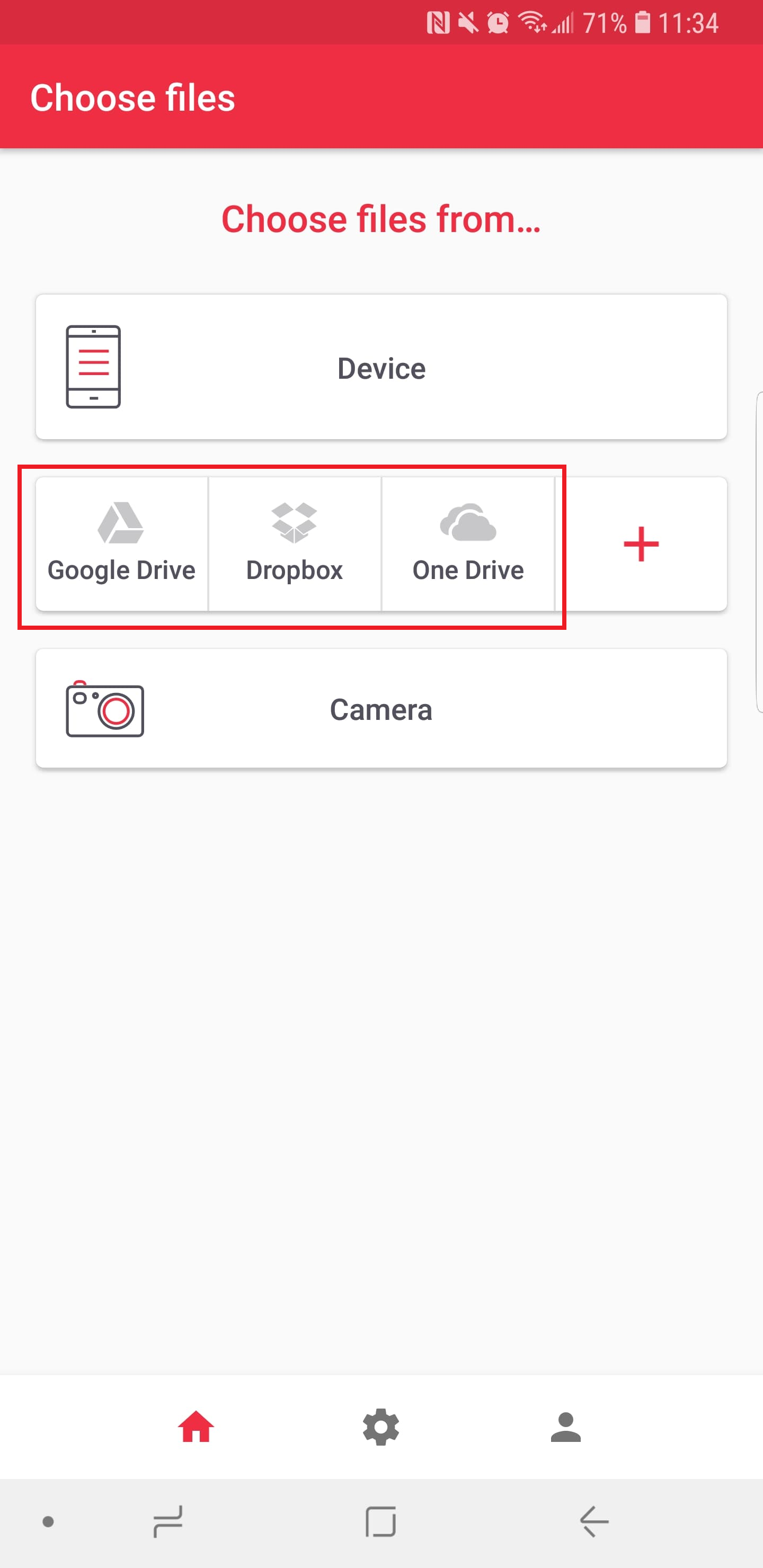 Each login flow will ask for your credentials.


Enter your username and password.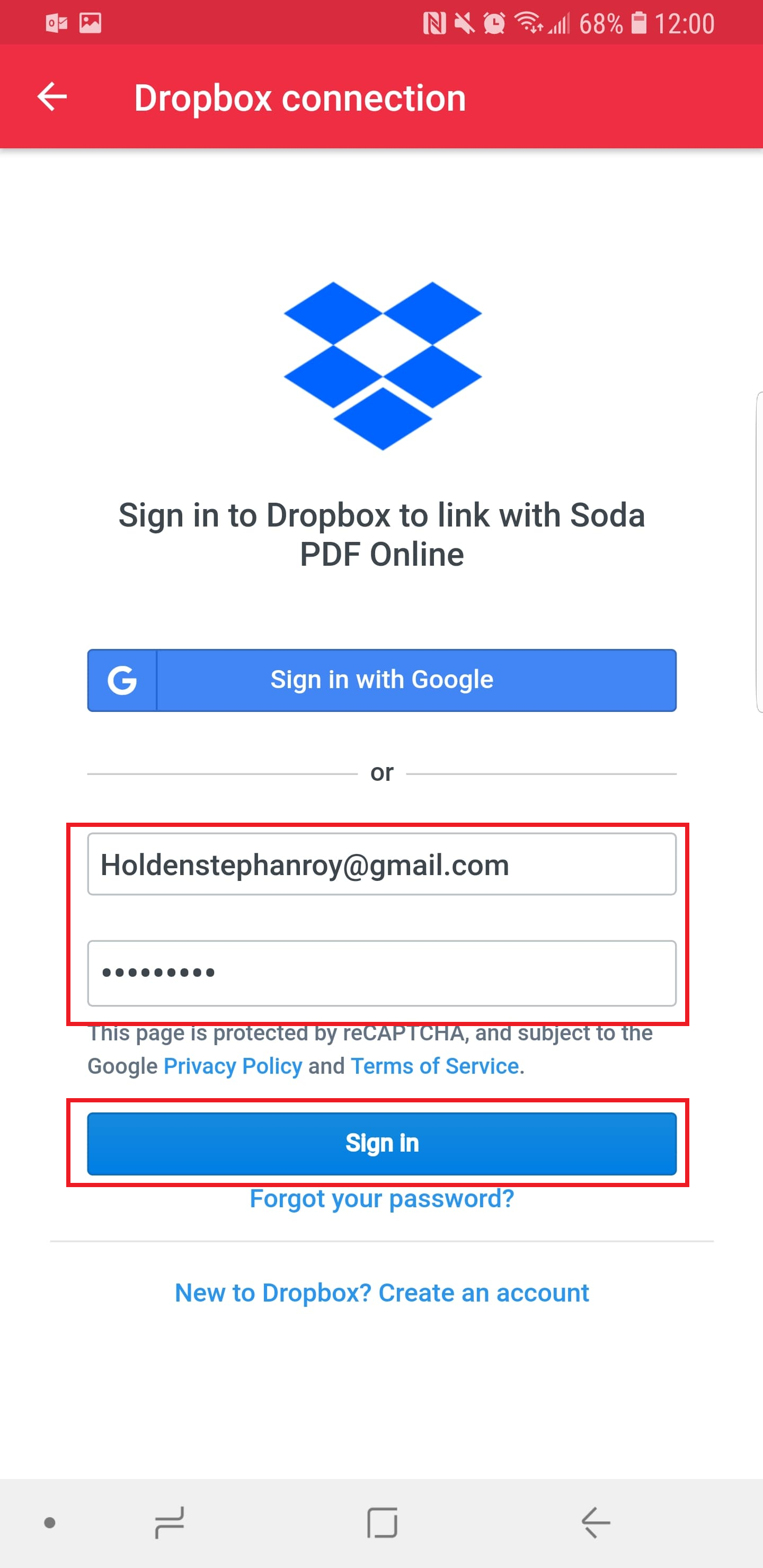 Once connected the drive will no longer be grayed out.


Click on the drive you want to browse.
Go through your folders and choose the files you want to combine.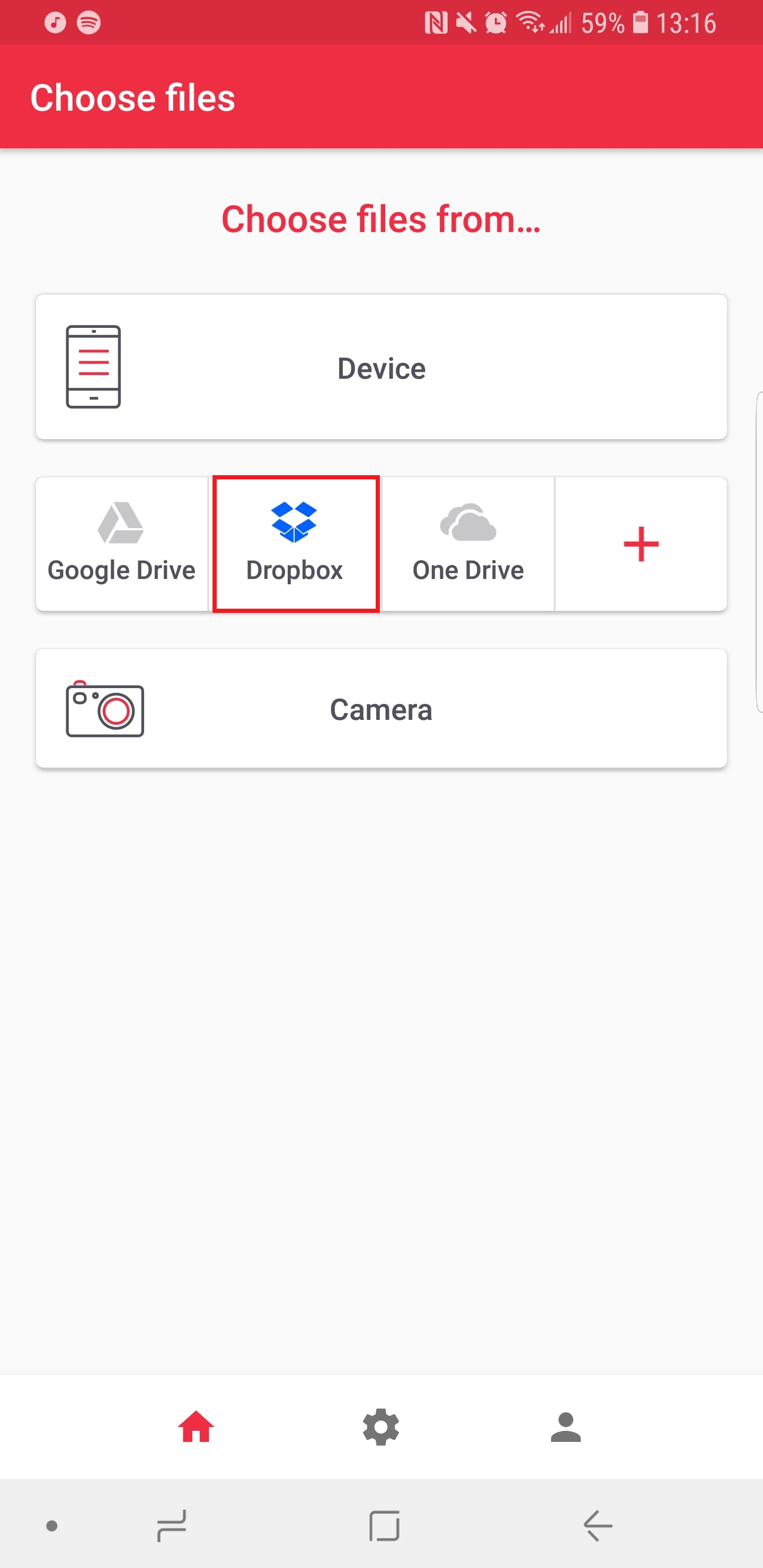 Camera

You can create PDFs from pictures you take on your phone. If you see something around you worth capturing, you can use your devices camera to take a pic.


Click on the Camera option.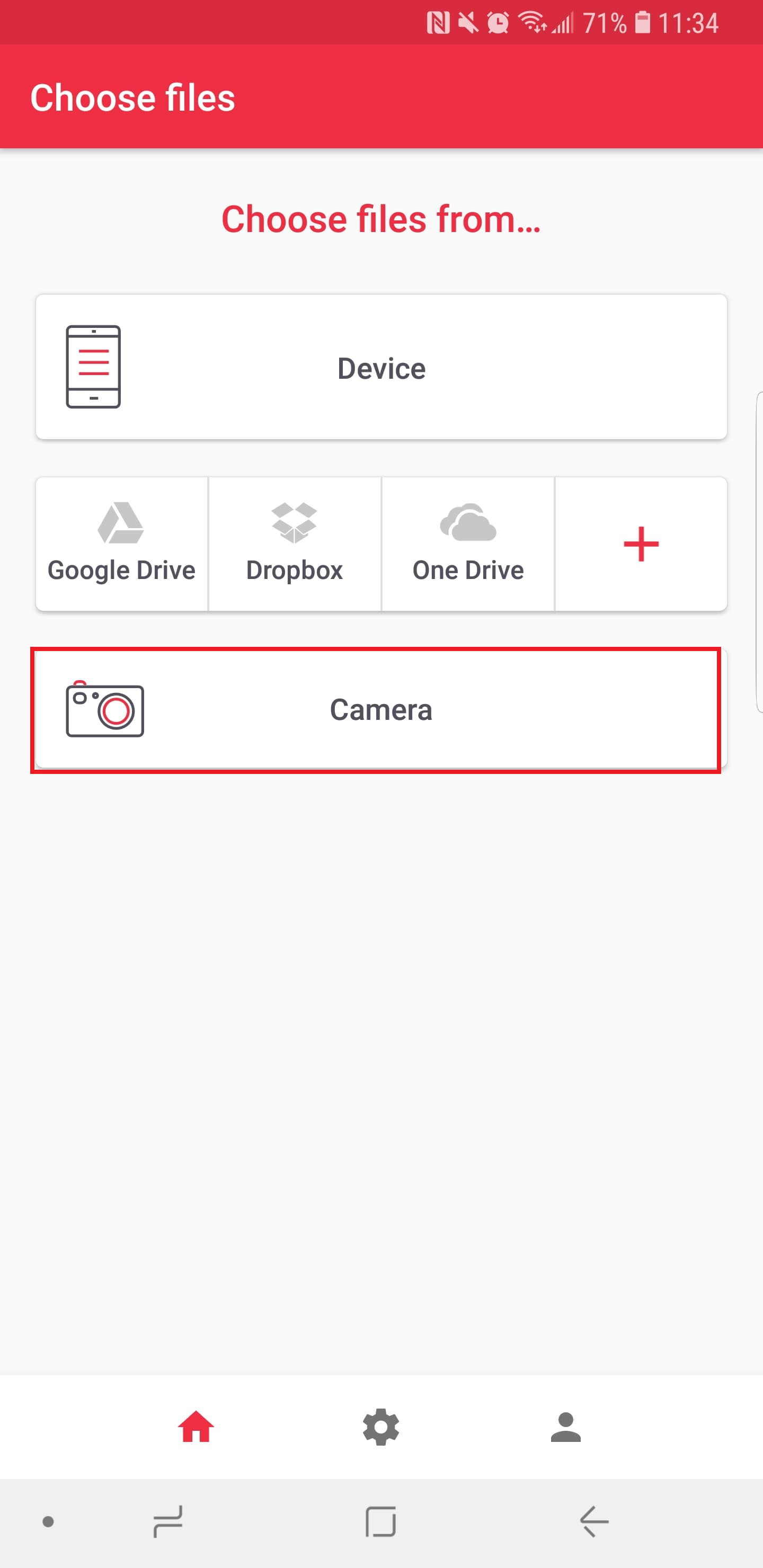 You will see a preview of your picture.


Use Retry to take a new picture.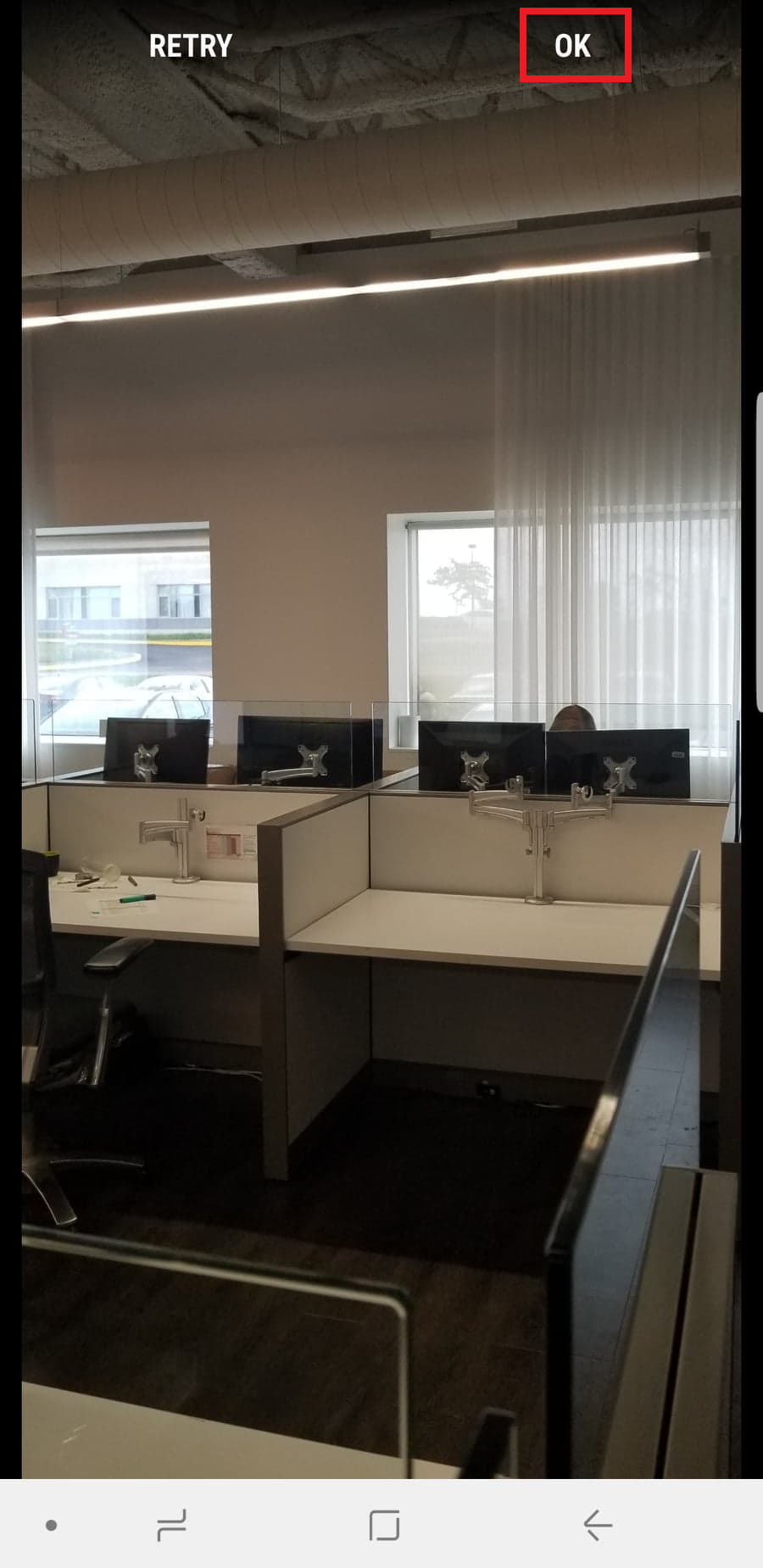 Photo Library (Only on IOS)

If you are using an IOS device you will see an option to browse any images in your photo library.


Pick the image you want to use.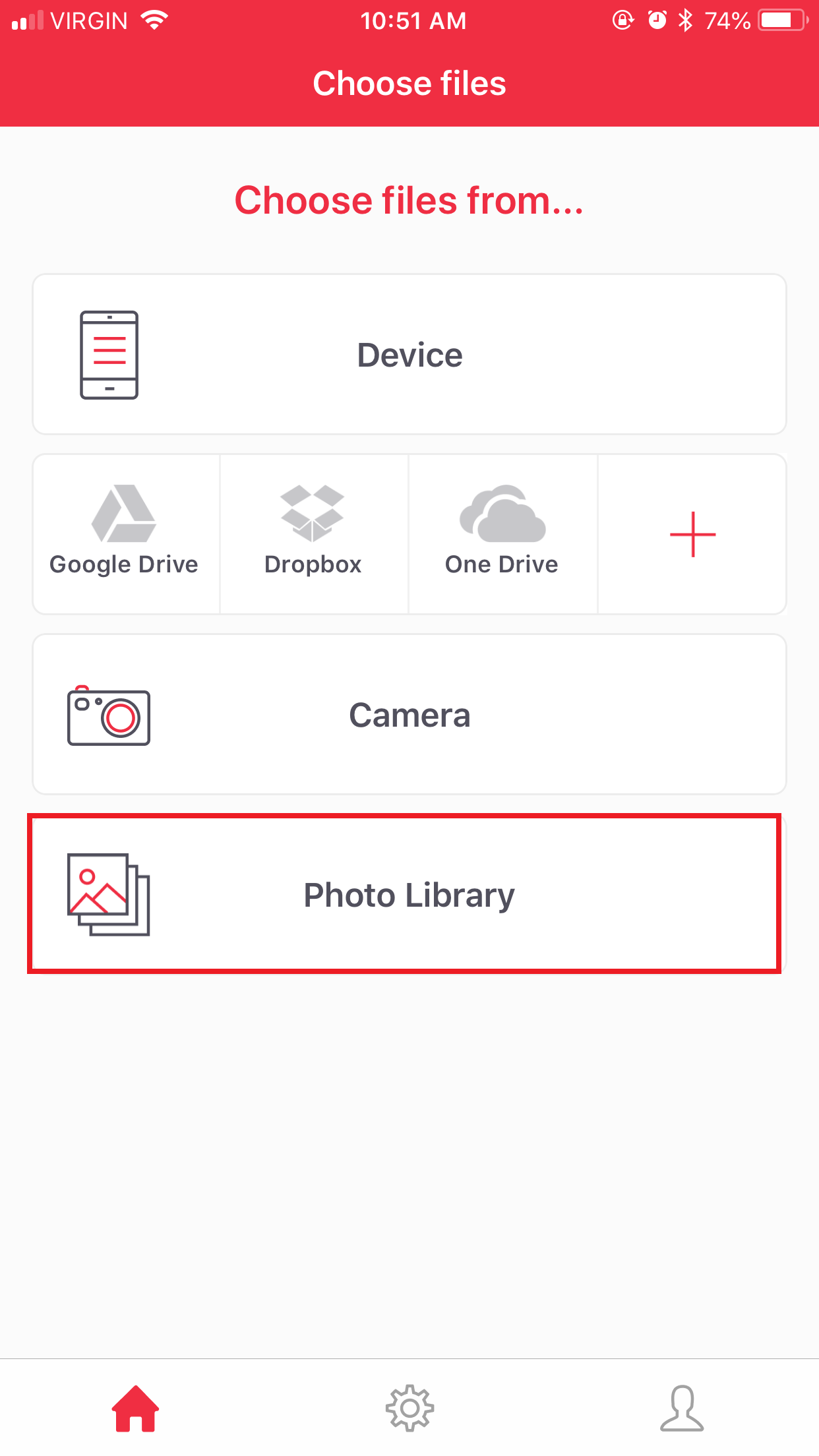 Step 2: Organizing your files before merging.

Once you've selected a file, you'll see it appear in the window below.


Click the + icon to add more files to the list.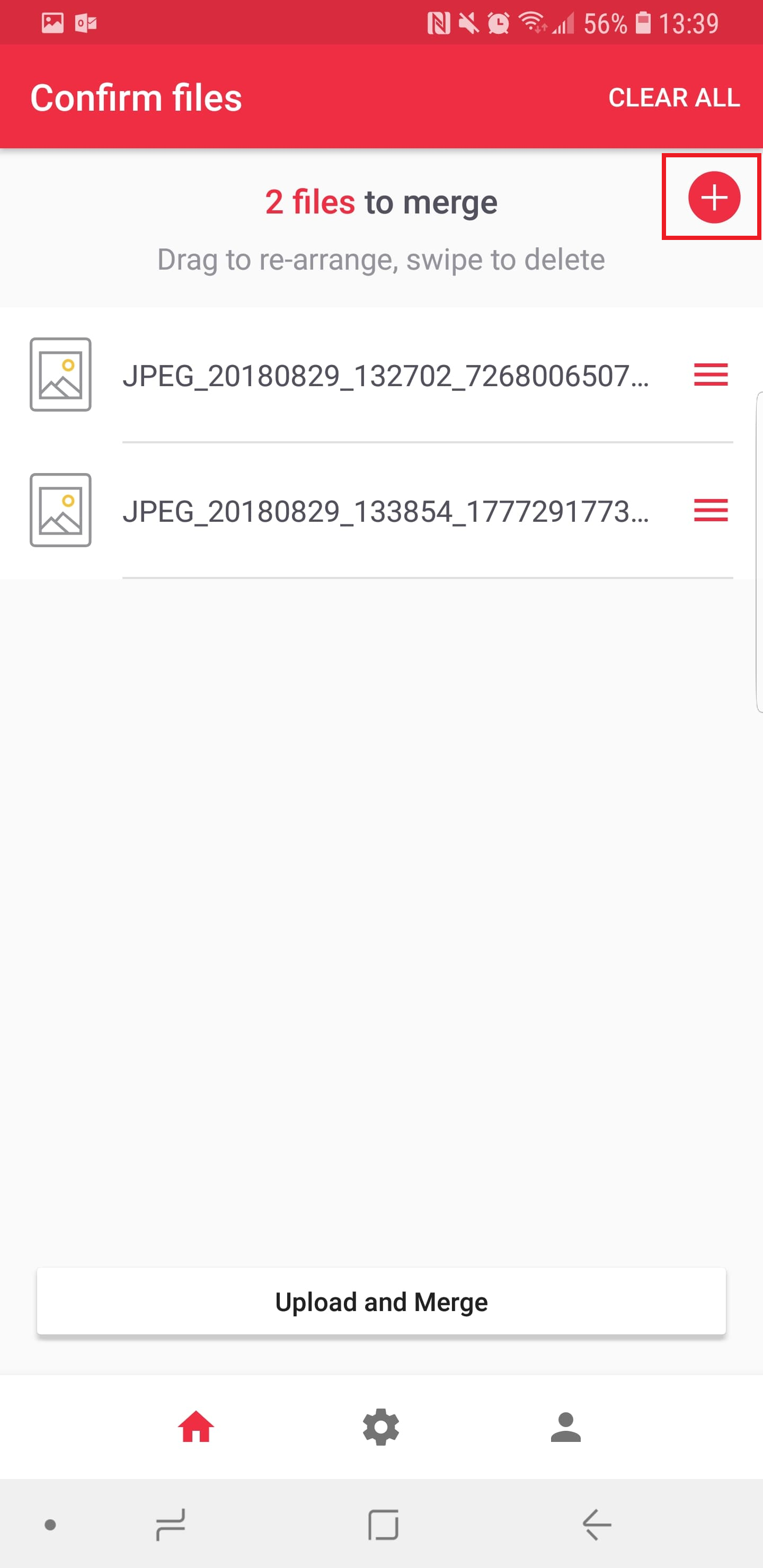 Each file will be merged in the order they appear in this list. You can rearrange the files, so they are placed in the correct sequence.


Press down on the file you want to move, you'll see a quick animation once selected.
Drag your finger to change the order.
When you lift your finger the file order will be updated.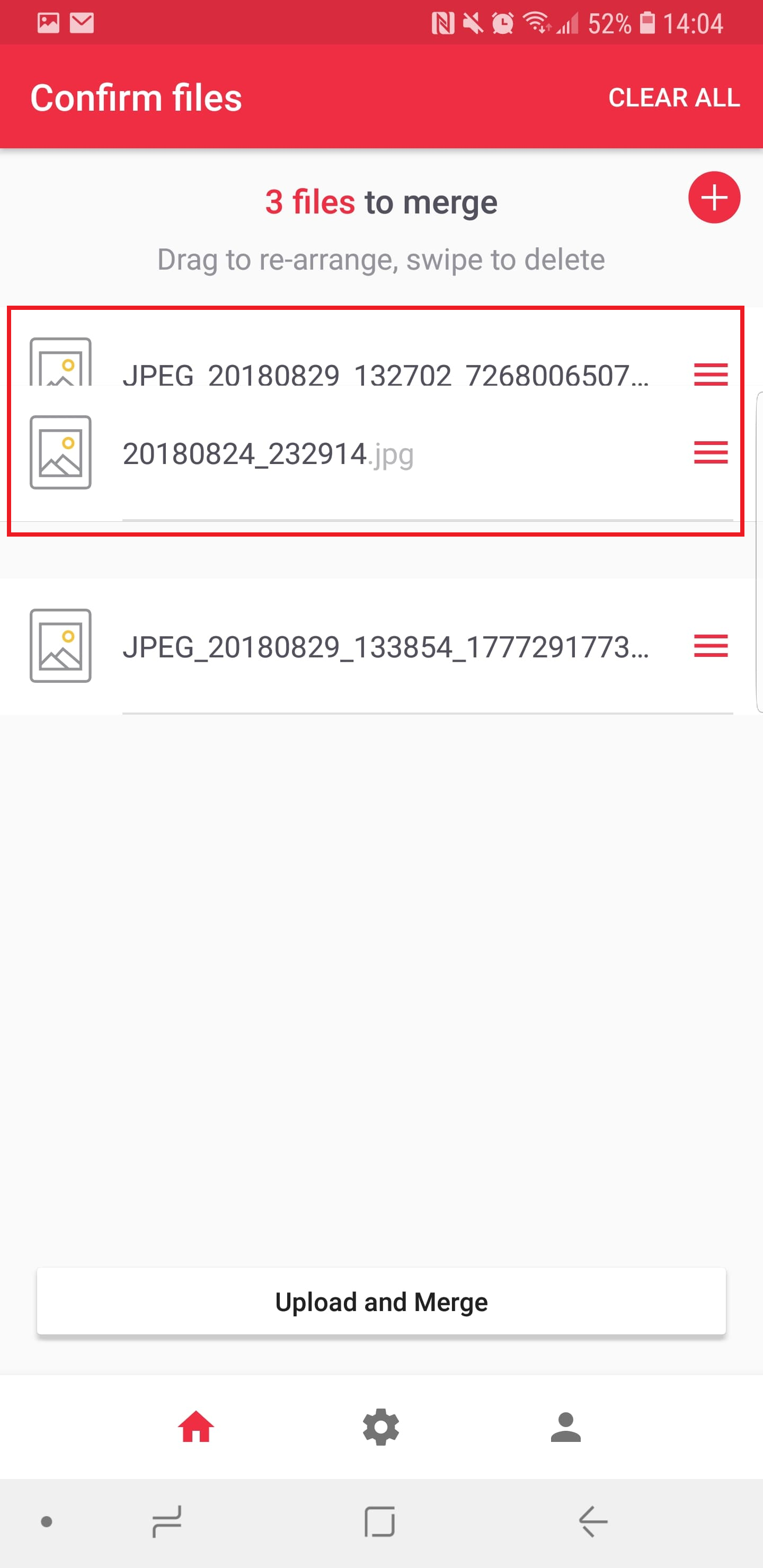 You can delete any file from this list.


Hold down the left mouse button until the file is selected.
Swipe your finger left or right.
Once you let go, your file will be deleted.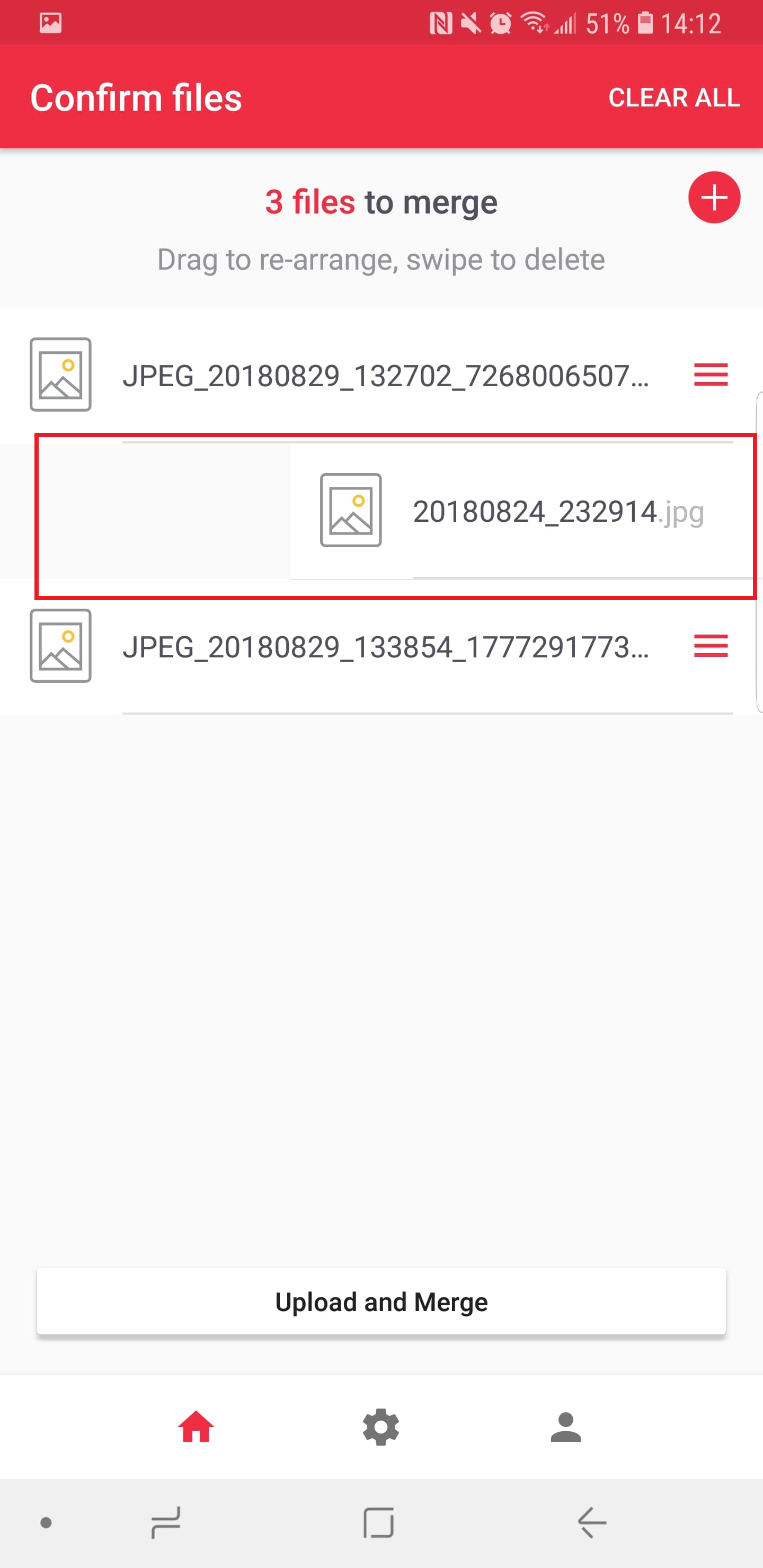 Click Upload and Merge to merge your files into a single PDF.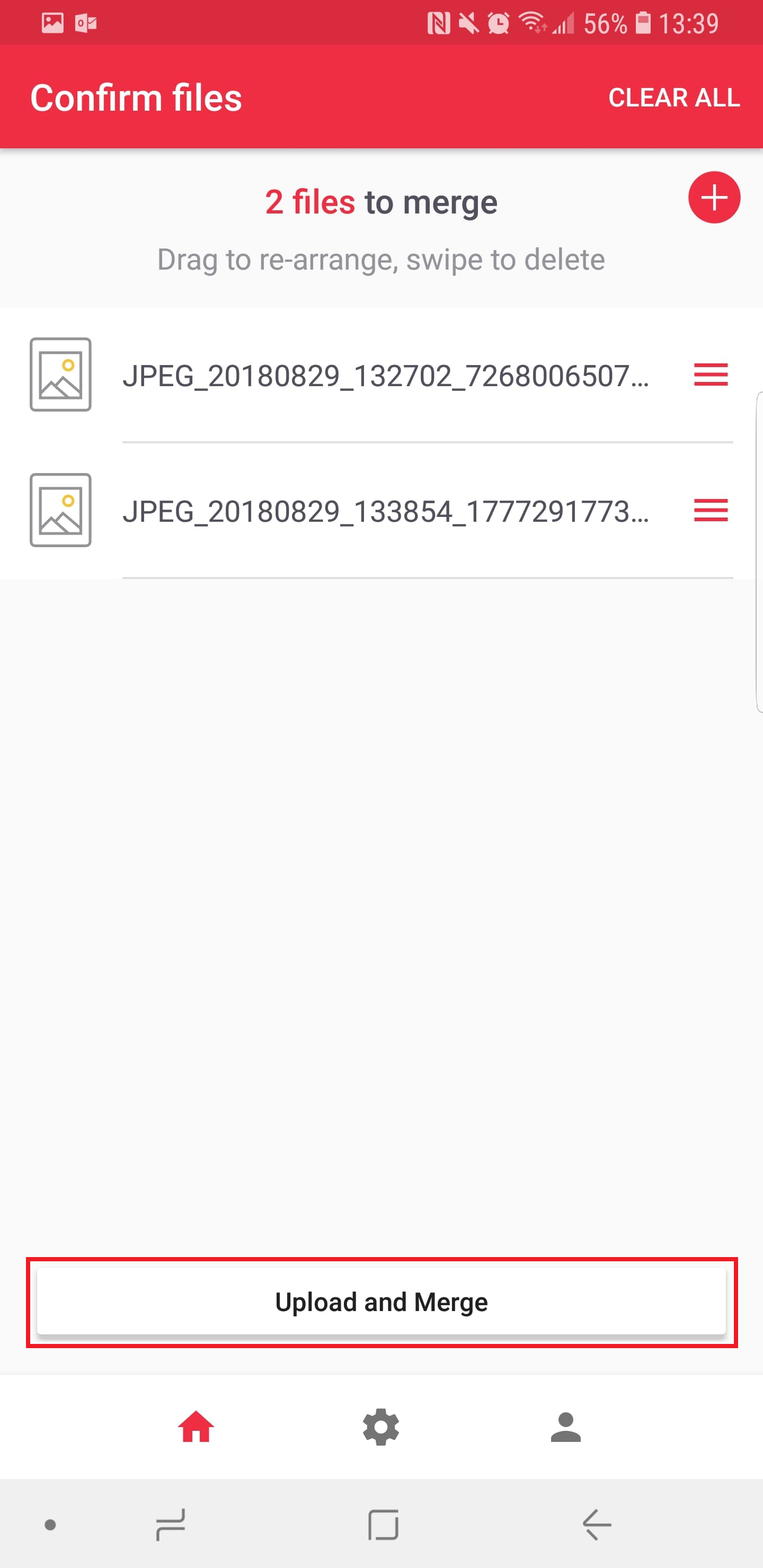 Step 3: Getting your new PDF file.

Once your file has been merged, you will be able to rename it.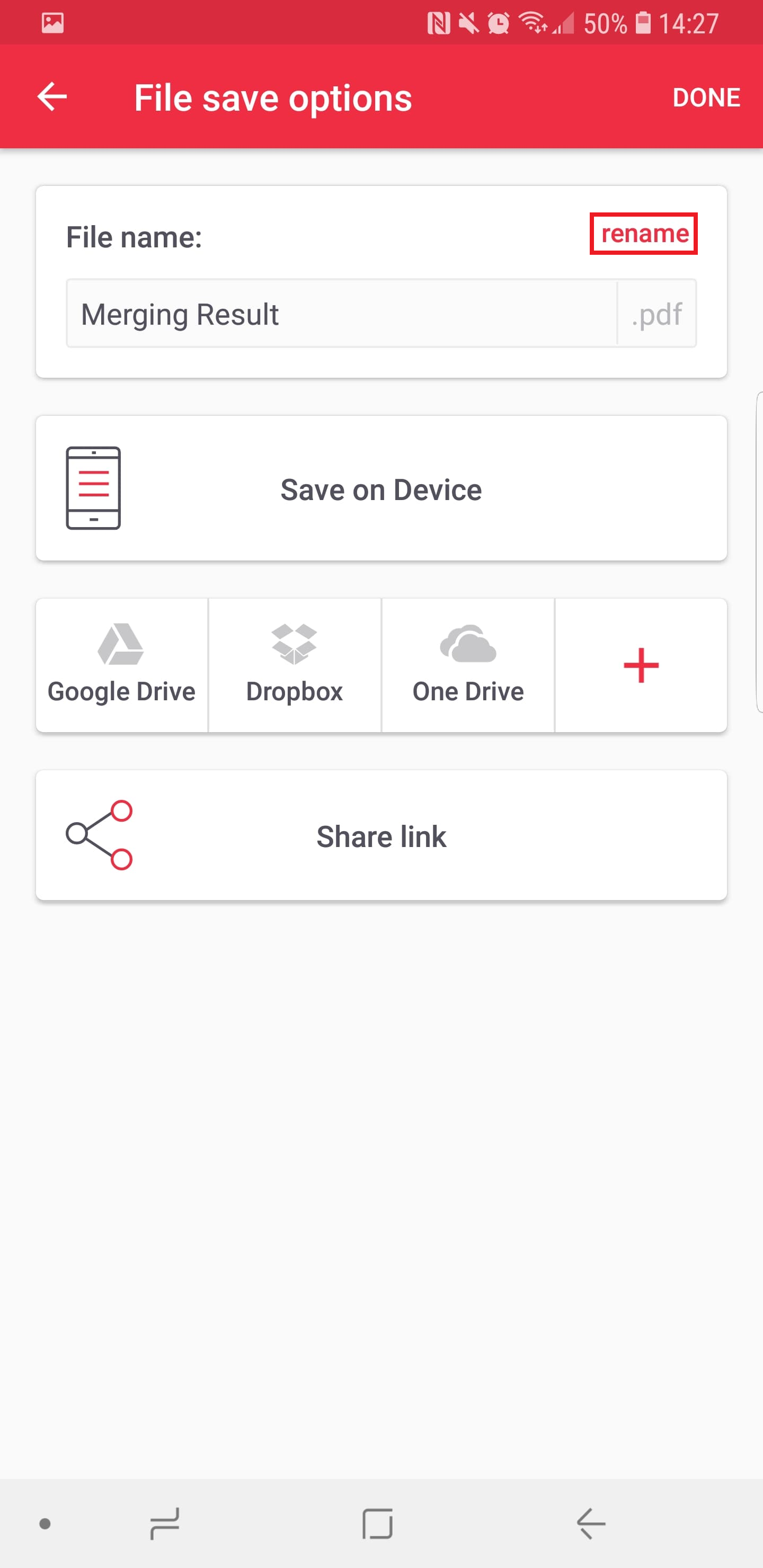 Click the check mark option.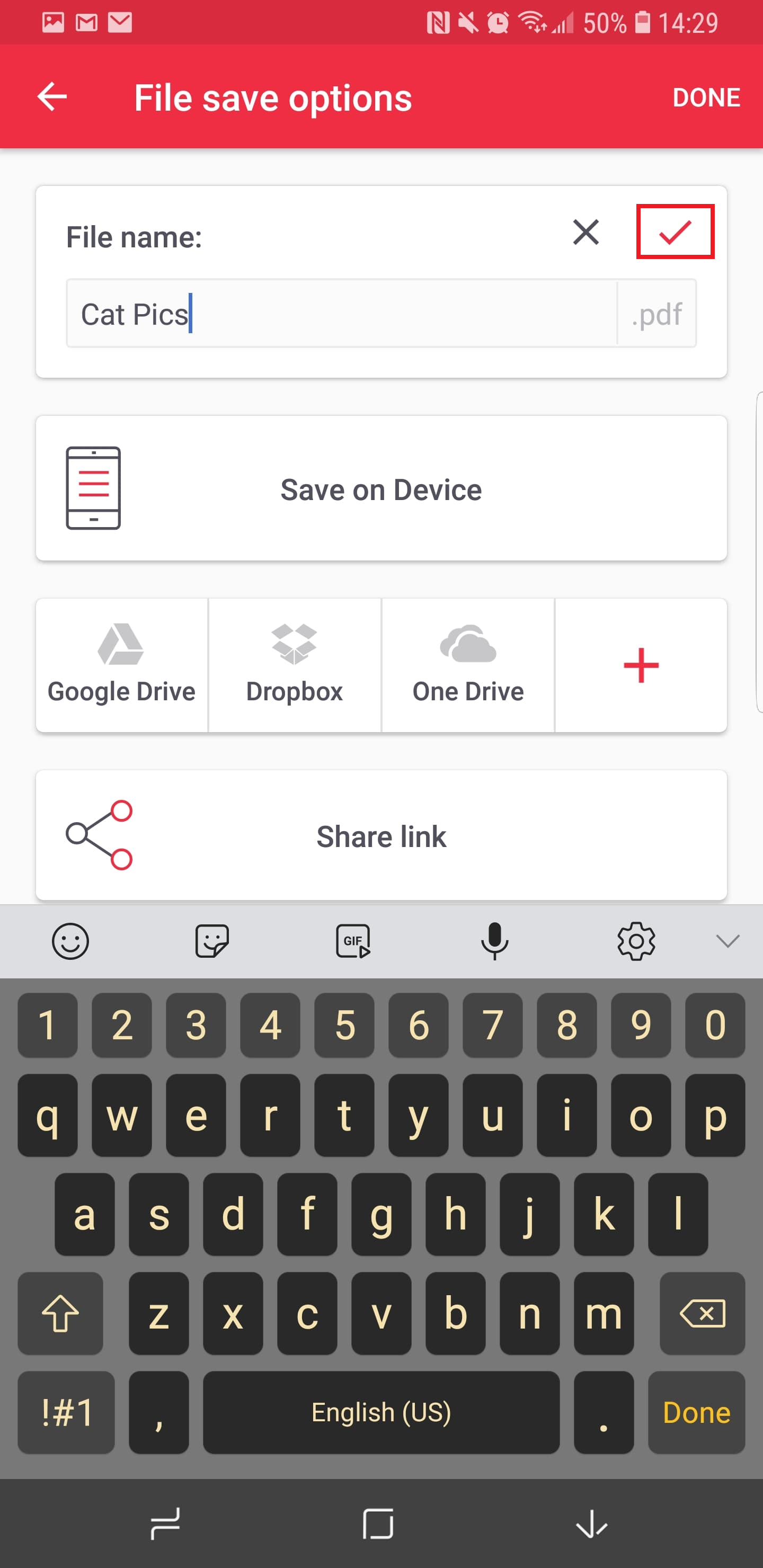 You can now choose where to save your file.


Choose Save on Device to store your file on your device.



It will be saved to your downloads folder.
Choose a virtual drive option to save the file to that system.





You will be prompted to choose the specific folder you'd like to save it to.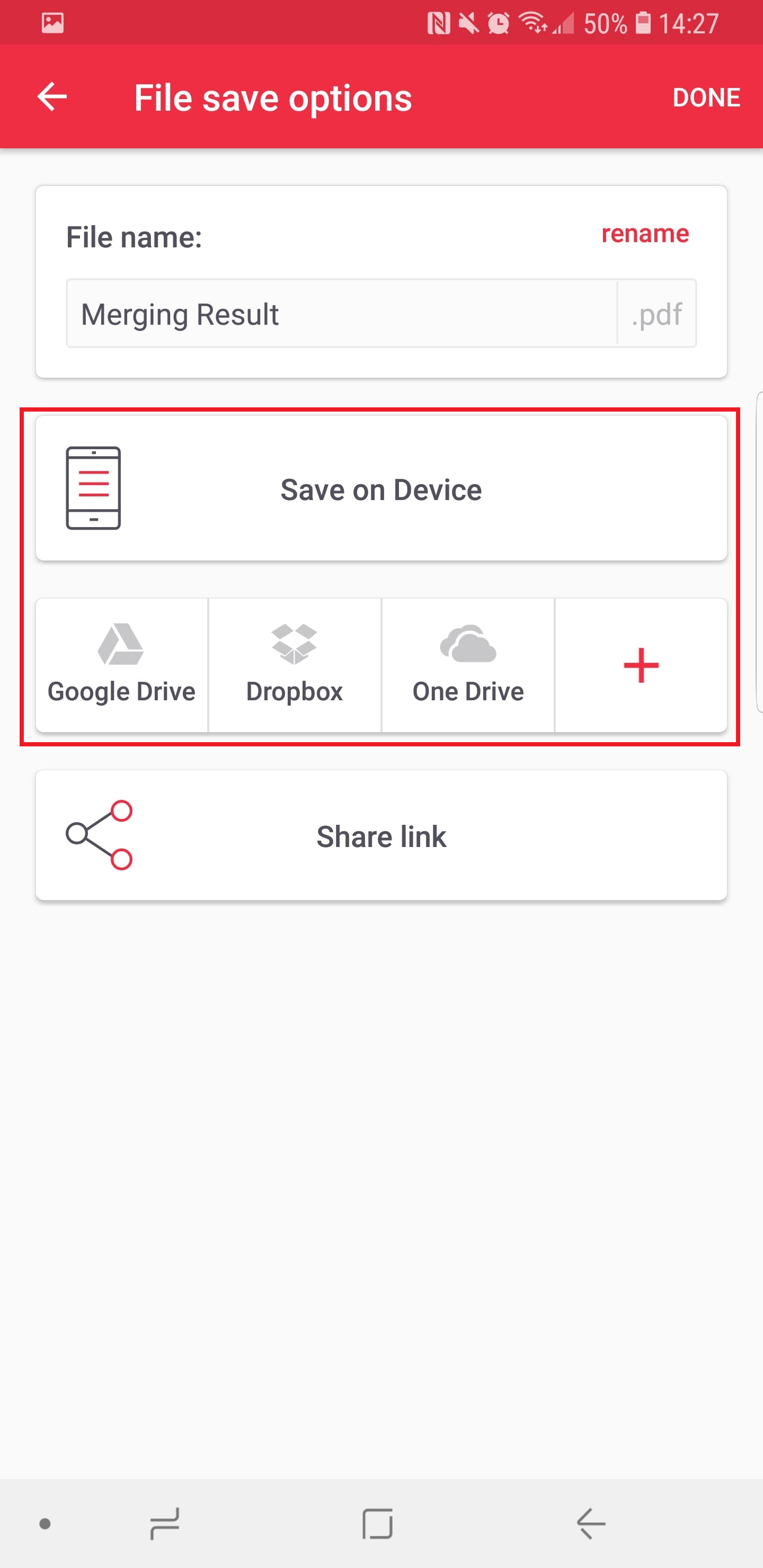 You can also choose to share your new file via a link.


Your device will present you with the relevant share options.
Choose the one you want to use and your file will be shared.