Standard Snapshot
The snapshot tool is a way to accurately take a screenshot of an area of your PDF.
Open the

View Tab

Click

Snapshot

.

You can select and area you'd like to copy.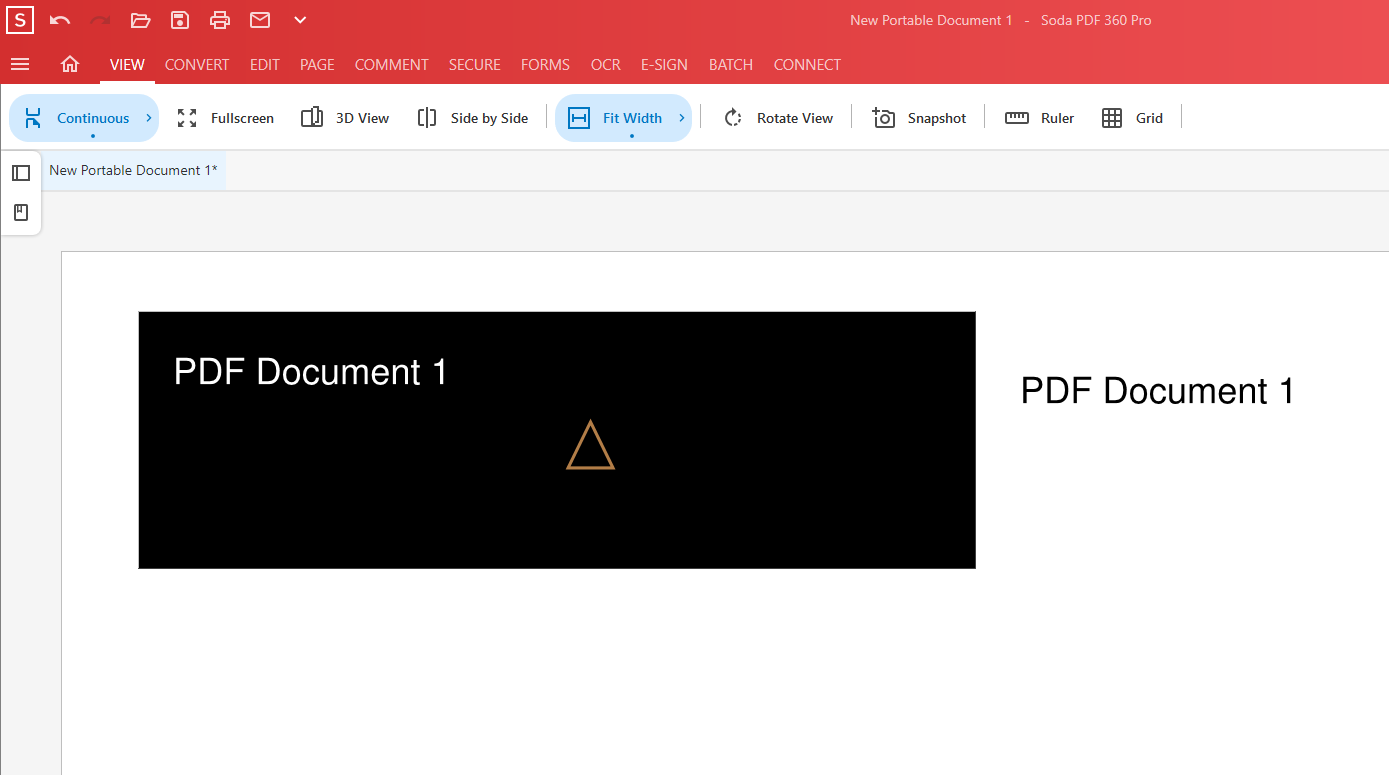 When you release your mouse button, the item will be copied to your computer's clipboard. To learn more about copying/pasting click here.



Page Snapshot:


The Page Snapshot feature will let you capture the contents of an entire page so that you can paste it as an image elsewhere. This will work with pages of any size.
Open the View Tab.
Choose Page Snapshot.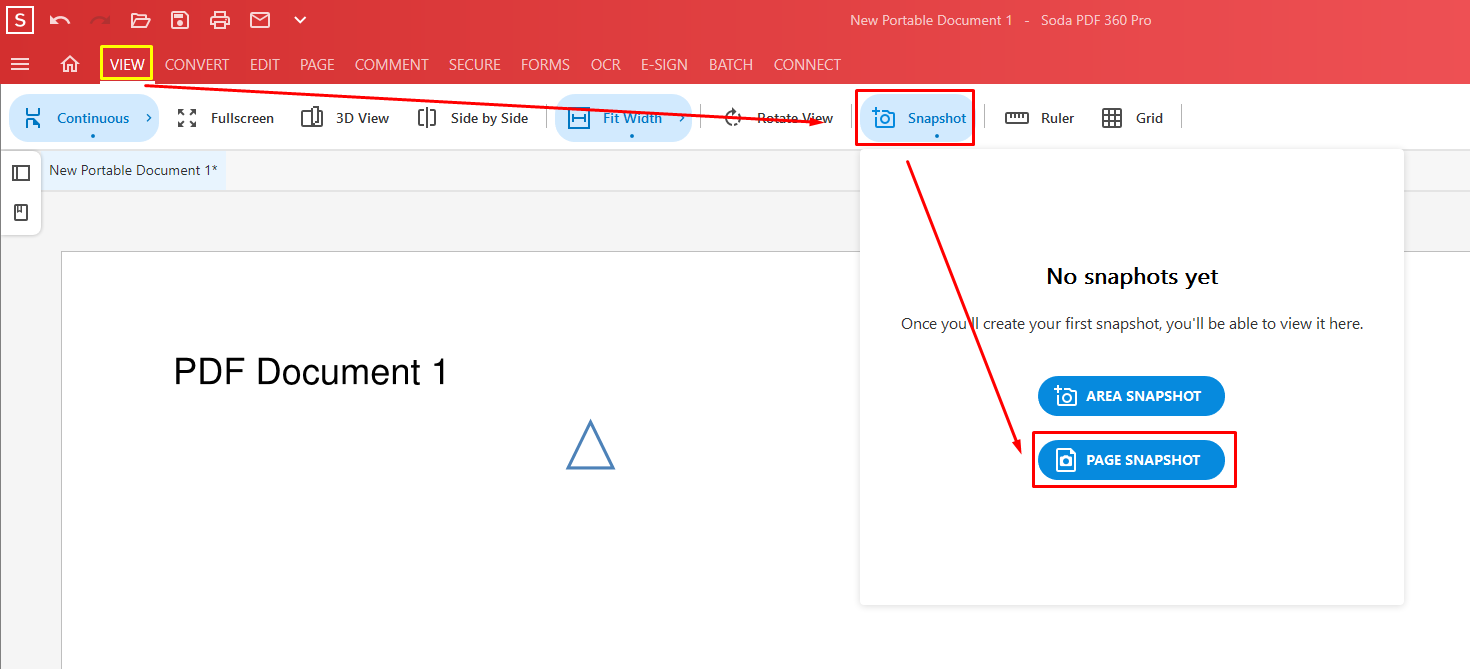 You'll see a confirmation that the page has been copied.



When you next use the Paste feature, in any application that works with images, an image of this page will appear.


Soda PDF Online

Soda PDF Online does not install onto your computer directly. It is accessed within a web browser. This feature is unavailable in Soda PDF Online. We are actively looking for a way to bring it to our web application, once available we will update this article.