The Zoom In and Zoom Out options are in the right upper corner.

You can also click on the + or – signs to change the magnification. Click + to focus on a specific part of your document. The – option will allow you to see more of your document at once.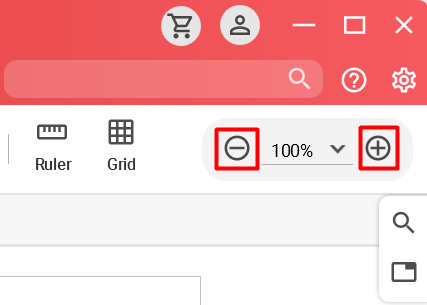 You can also use the shortcut combination Ctrl + upward mouse scroll to zoom in and Ctrl + downward mouse scroll to zoom out.
Alternatively, right-click anywhere on the document while the View mode is ON and select the Zoom In/Zoom out option in the context menu.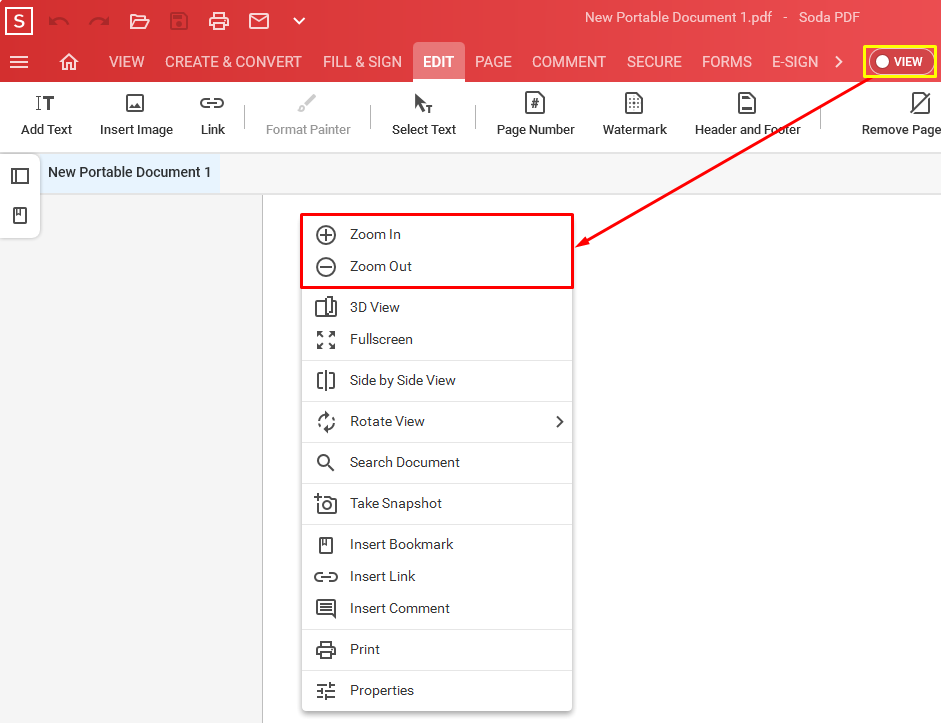 The Percentage indicates the current level of magnification. When the document is at 100% it will be the actual document size. Click the arrow to choose another percentage from the dropdown menu.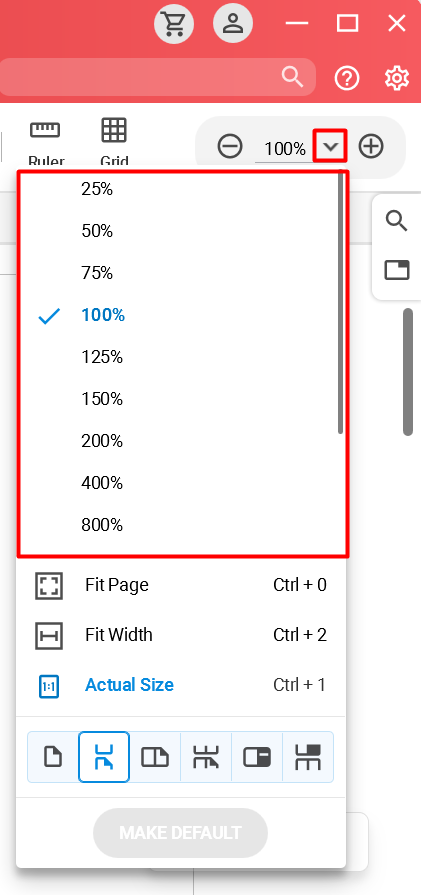 We have two additional modules. The OCR module allows you to recognize and edit text within any scanned document or image. We also have the E-Sign module that allows you to electronically sign PDFs and track and manage e-signatures in real-time. If those modules are not available for you, you can purchase them here.