The Zoom In and Zoom Out options are in the right upper corner.

You can also click on the + or – signs to change the magnification. Click + to focus on a specific part of your document. The – option will allow you to see more of your document at once.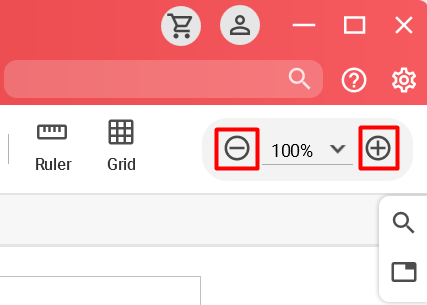 The Percentage indicates the current level of magnification. When the document is at 100% it will be the actual document size. Click the arrow to choose another percentage from the dropdown menu.