Click on the Edit Module and then choose Delete. 





You will now need to determine which pages Soda PDF will delete. You can choose between the Current, First or Last page of the document. You can also determine a Page Range to delete at once. Once you have chosen, select Delete.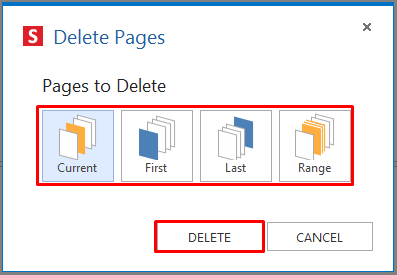 The status bar will inform you that the pages have been deleted. Click on the X on the right to remove it.