Go to the Help Module and select Options.


Make sure the blue box under Make Default to Open PDF is set to Enable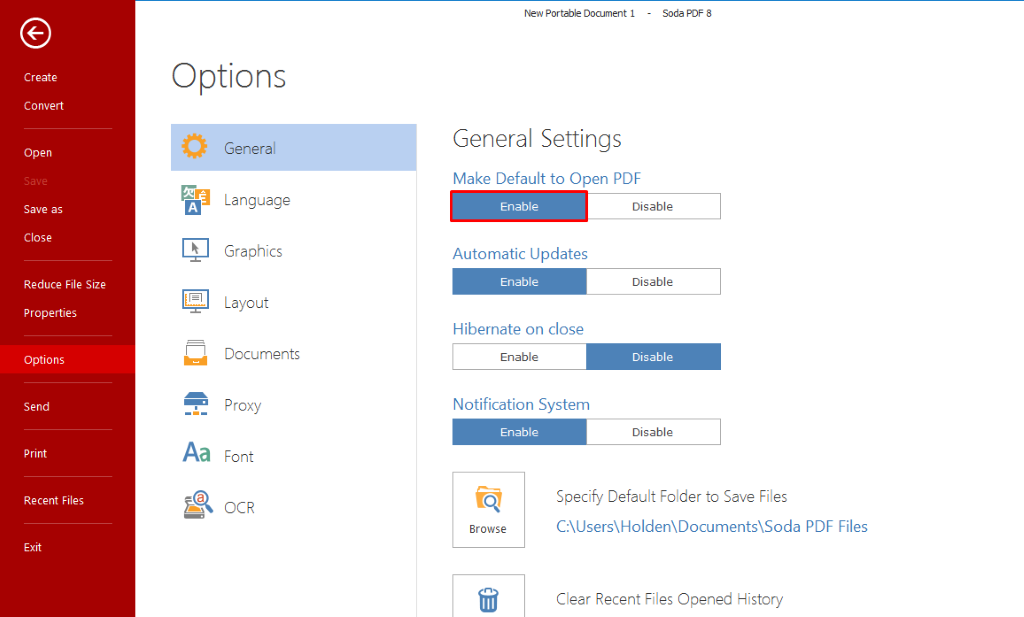 Switching this option to Disable will change the default application to the one before Soda PDF took over.
Soda PDF Online

A default application is the program your computer associates with a specific file type. A program needs to be installed on your computer in order to be a default. Soda PDF Online only exists inside a web browser.

We are currently investigating a way to make Soda PDF Online the default application for your web browser. You can still open files using Soda PDF Online, click here for more information.