Soda PDF Desktop
Click on the

Help logo

and select

Set as Default PDF Application

.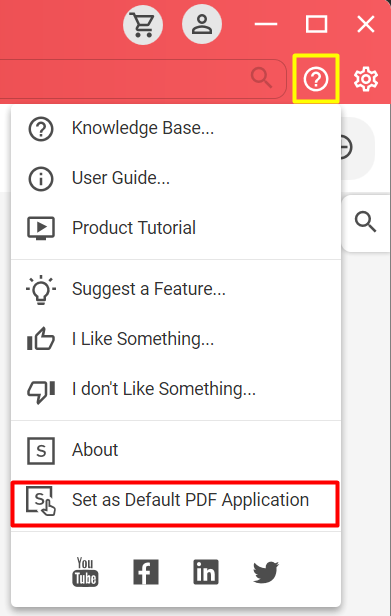 Soda PDF Online
A default application is a program your computer associates with a specific file type. A program needs to be installed on your computer in order to be a default. Soda PDF Online only exists inside a web browser.

We are currently investigating a way to make Soda PDF Online the default application for your web browser. You can still open files using Soda PDF Online, click here for more information.