Soda PDF Desktop

Annotations made with the Review Tab are not embed into the document like other PDF elements. Instead they are a layer above the document. You can choose to print the annotations, the document content or both.


Click on Printer Icon in the top right corner.

Click on the

dropdown

menu Print Options.
Choose Document and Annotations.
Click on Print to print your file.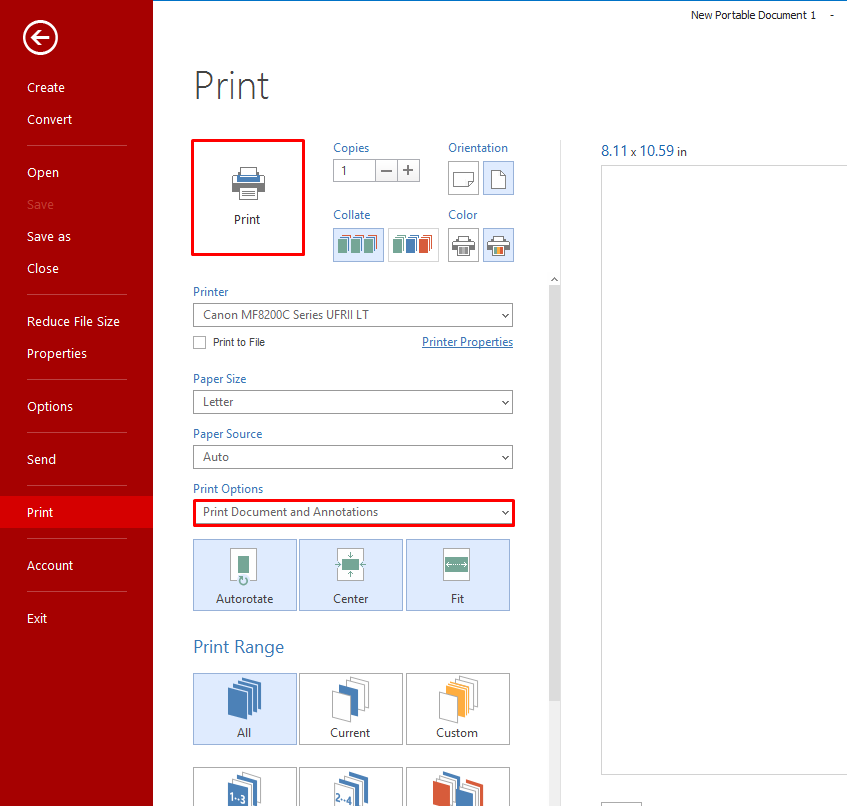 Soda PDF Online

Soda PDF Online is a web app. It does not install into your operating system and does not have its own print settings.

When you print a file in Soda PDF Online you will use the web browser print settings. This prevents it from accessing the plethora of print options available in Soda PDF Desktop.

We are actively working towards finding a way to provide more print options online.