Soda PDF Desktop

In the Help module, choose Options.





In the window which opens, you will see Specify Default Folder to Save Files. Click on the Browse button.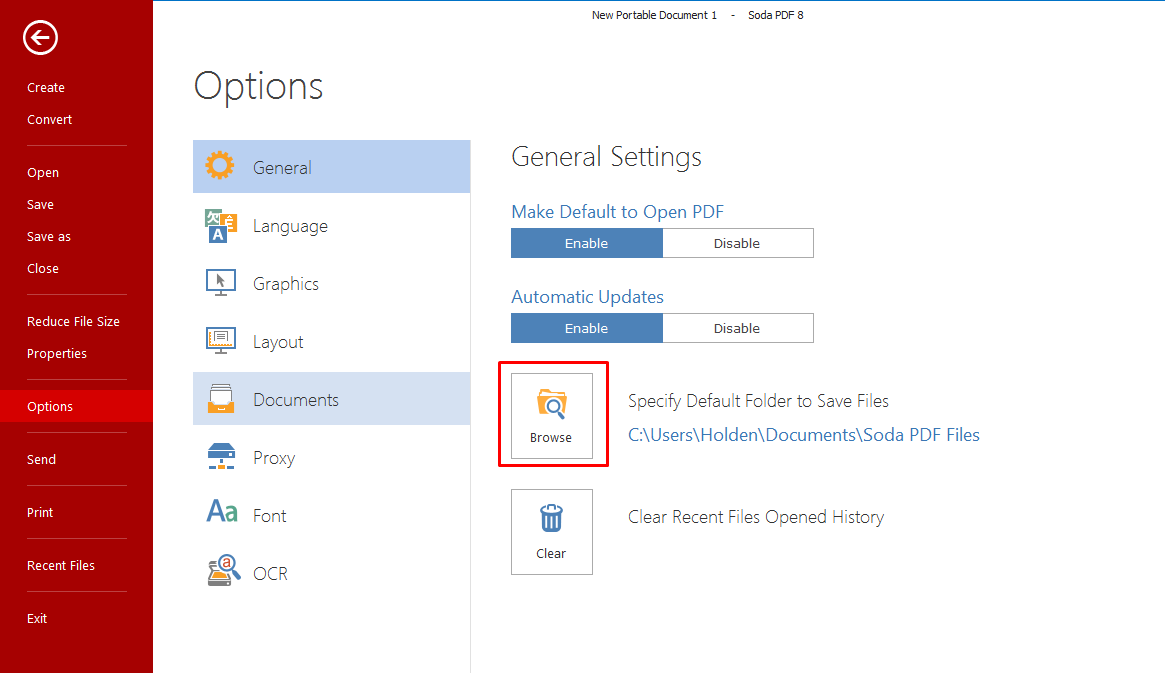 In the window which opens, navigate to the folder where your files should be saved. Then choose Ok.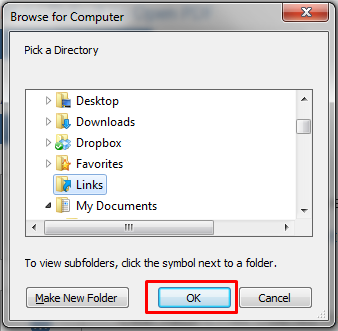 The new folder will now be where files are saved by default.

Soda PDF Online

When you save a file to your computer using Soda PDF Online, it will access your web browser settings in order to determine the download location.

In order to change the download location, or to get a prompt to name the file when saving you will need to change the settings in your browser. We've compiled the instructions on how you can do this in each of the common browsers, click here for more information.

Please note, any changes you make to your browser settings will affect any file you download.