The Remove Metadata tool on the Secure tab enables you to remove potentially privacy-compromising metadata, namely document title, author, subject, keywords, date created/modified, and application/producer.
Click on the Secure tab.
Select Remove Metadata.
The Remove Metadata tool window will open.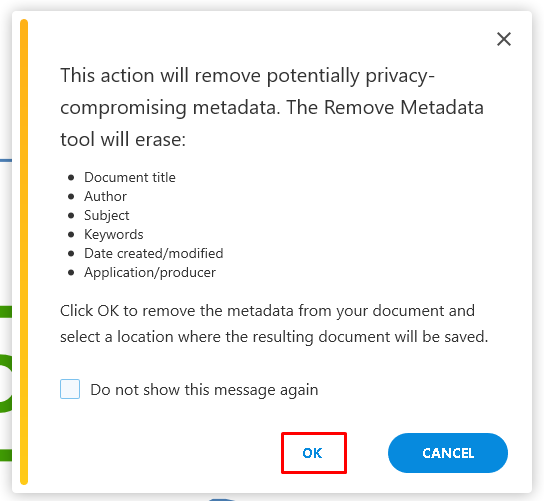 Note: If you check the "Do not show this message again" box, the next time you click the Remove Metadata button, metadata will be automatically deleted without displaying the warning message.
You'll need to save a copy of your new, clean, PDF.
Name your new PDF.
Save your file.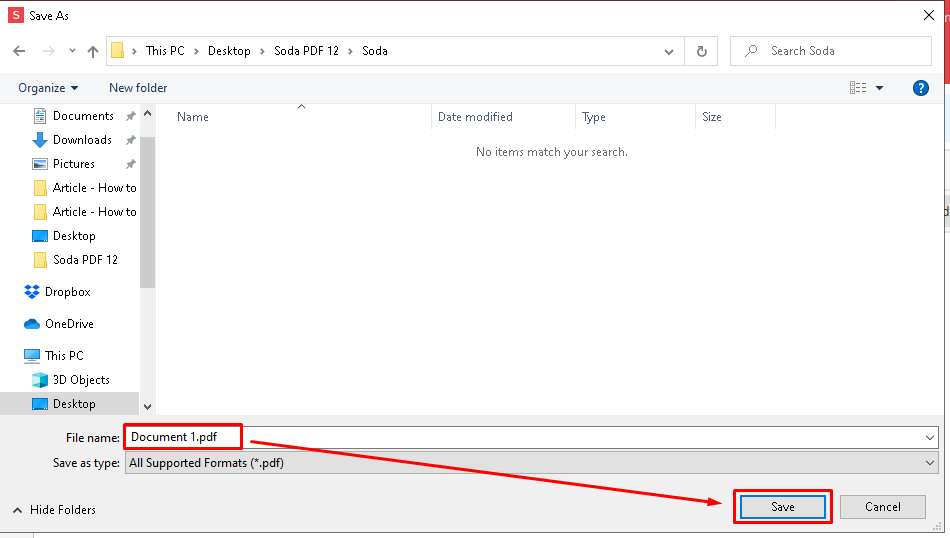 The metadata is now removed from your pdf.