The Remove Metadata tool on the Secure tab enables you to remove potentially privacy-compromising metadata, namely document title, author, subject, keywords, date created/modified, and application/producer.
Click on the Secure tab.
Select Remove Metadata.
The Remove Metadata tool window will open.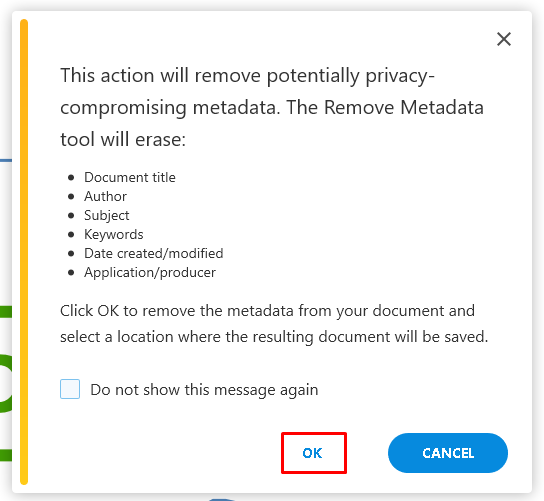 Note: If you check the "Do not show this message again" box, the next time you click the Remove Metadata button, metadata will be automatically deleted without displaying the warning message.
You'll need to save a copy of your new, clean, PDF.
Name your new PDF.
Save your file.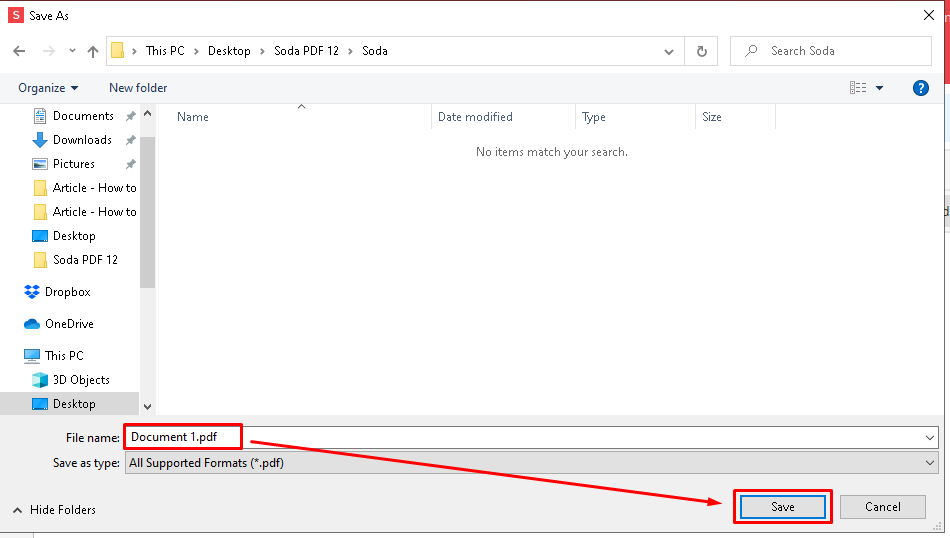 The metadata is now removed from your pdf.
We have two additional modules. The OCR module allows you to recognize and edit text within any scanned document or image. We also have the E-Sign module that allows you to electronically sign PDF's and track and manage e-signatures in real-time. If those modules are not available for you, you can purchase them here.