You can get the Soda PDF app on the Google Play store.
Open the Google Play Store app.
Enter Soda PDF in the search bar and press Enter.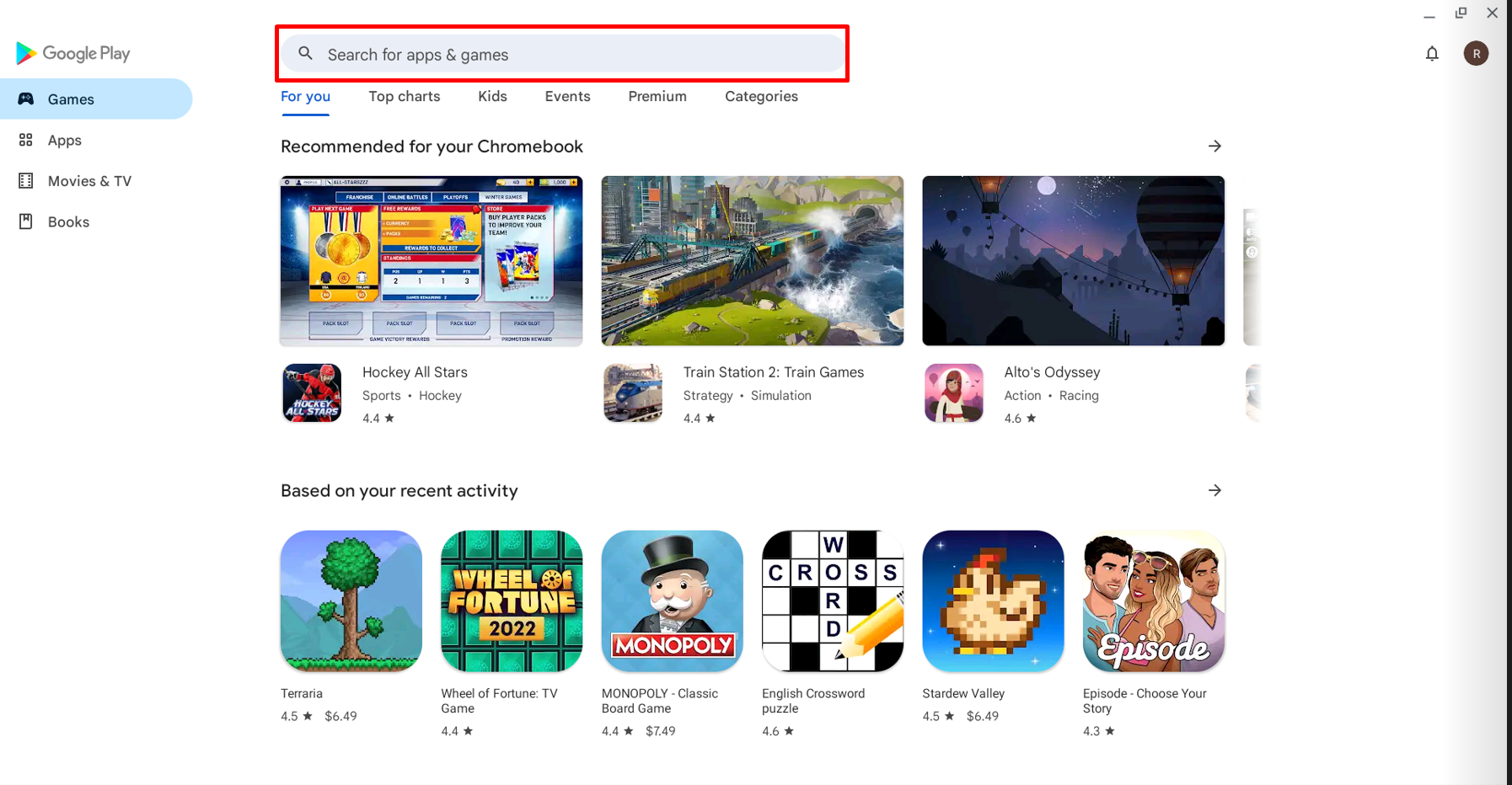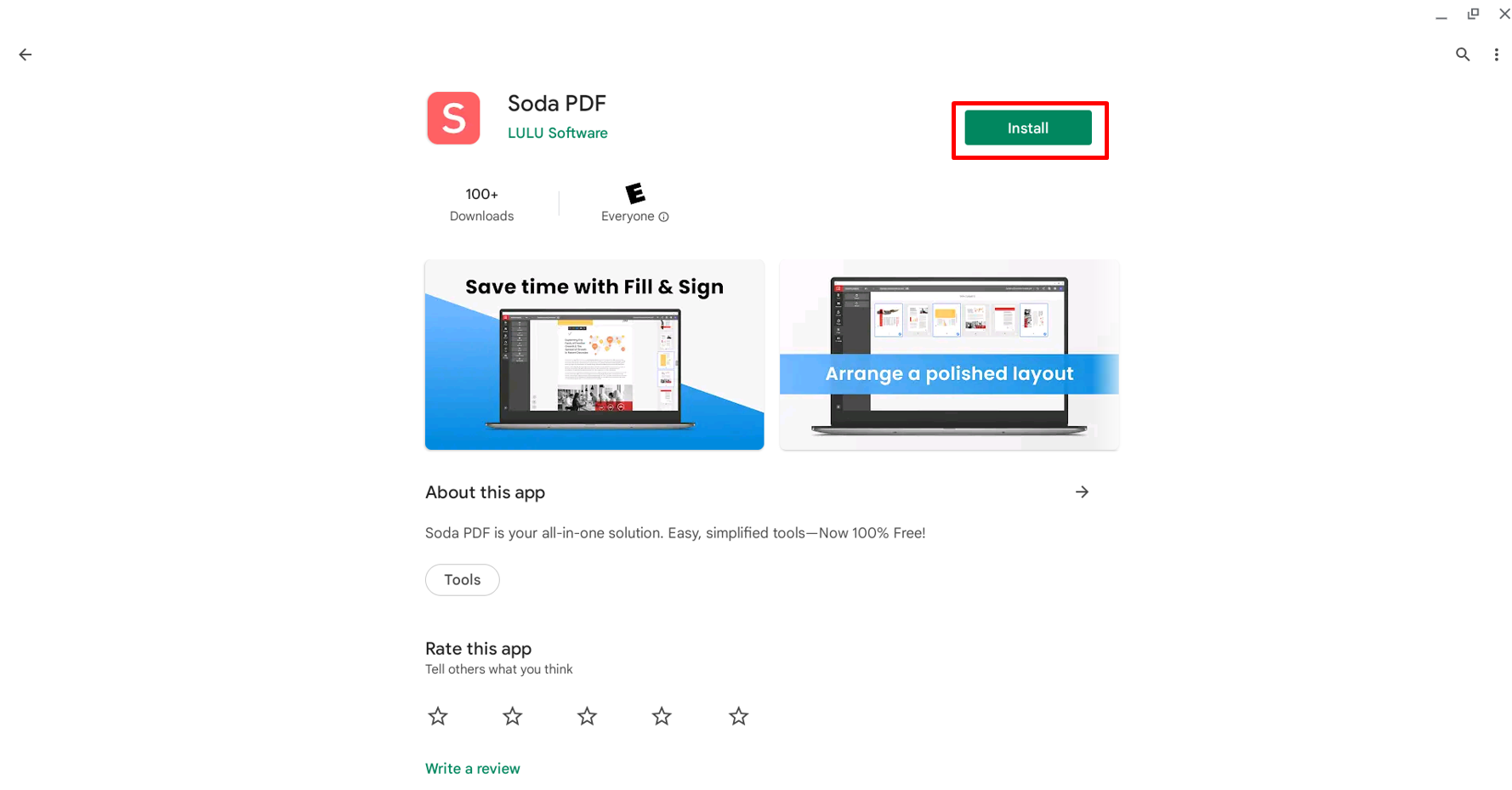 Your app will start installing.
You can check the progression of the installation under the app name.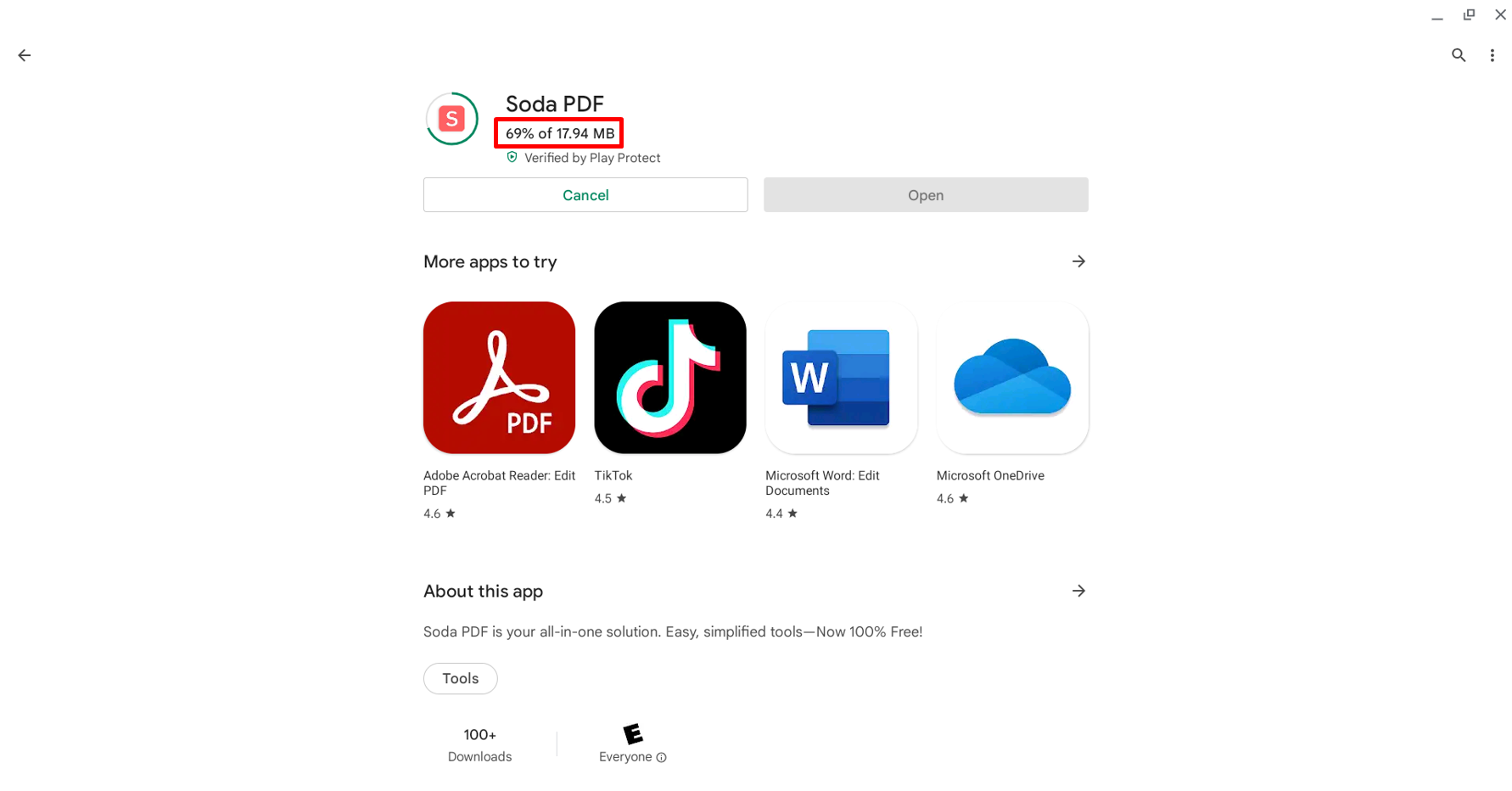 Congratulation! Your app in now installed.
Click on Open to start using Soda PDF.