In this article, we'll explain how to uninstall Soda PDF. If there are any errors, you can also remove Soda PDF via an alternate method. Click here to skip the standard uninstallation and go to the troubleshooting section.
How to uninstall Soda PDF
Step 1 - Close open applications
Close Soda PDF and all Microsoft Office applications.
You will have an opportunity to do so during the installation but it's safer to close apps now.
Step 2 - Find Soda PDF in Start Menu
Click on the Start Menu.
Locate Soda PDF in the list of programs.
Right-click on the Soda PDF icon.
Choose Uninstall.

Step 3 - Choose Soda PDF to open Uninstall tool
The Uninstall or change a program section in Programs and Features will open.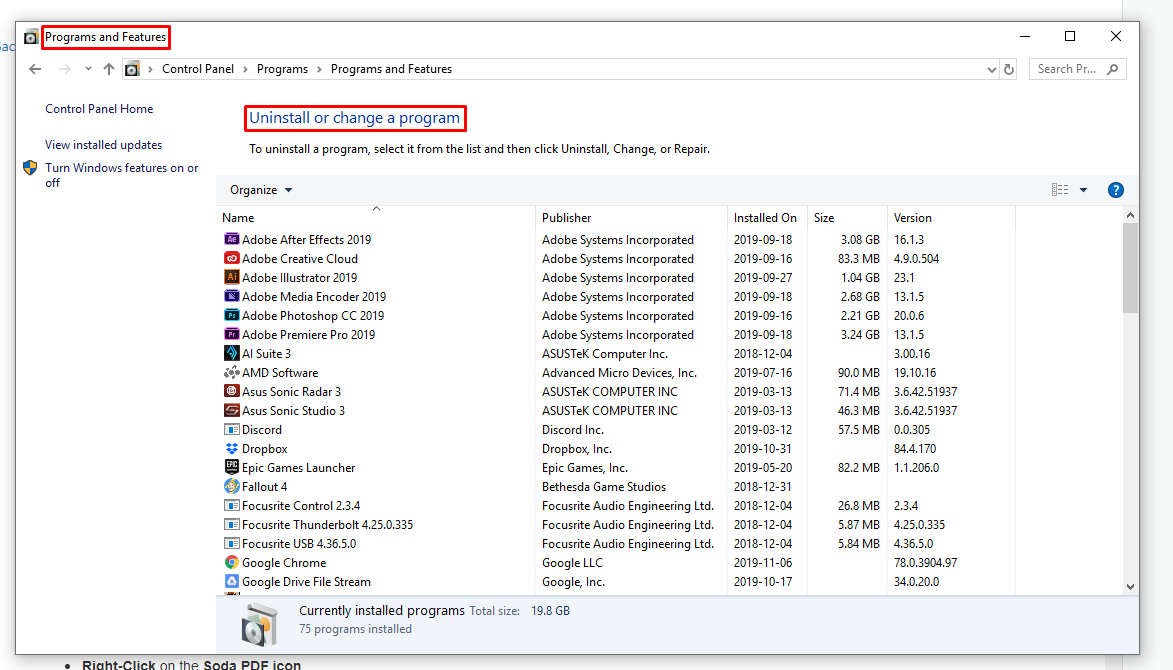 Double-click on Soda PDF.

Step 4 - Uninstall Soda PDF
The installation manager will open.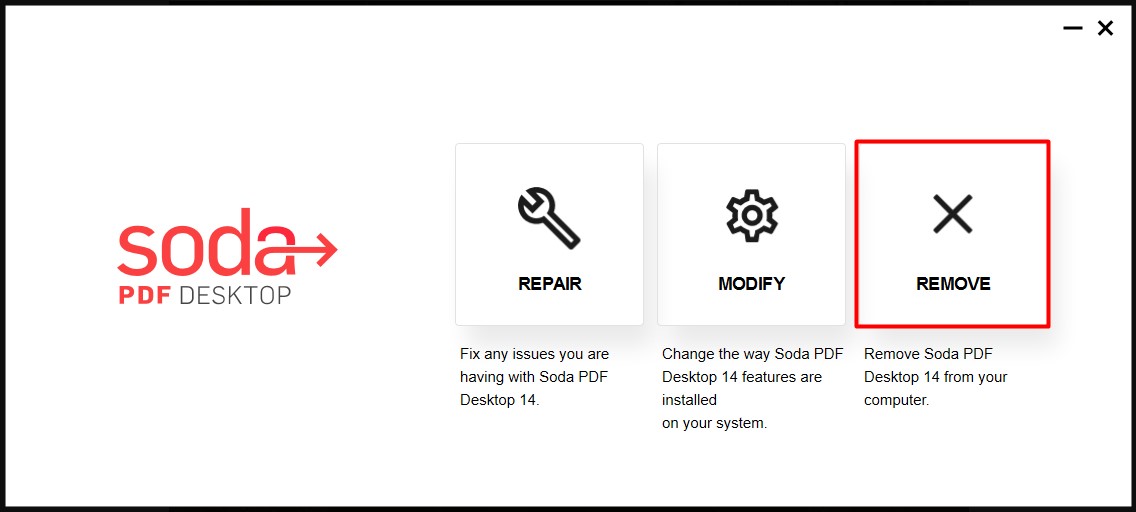 If you did not close Soda PDF and the Microsoft Office apps, you would see the window below.
Save any Open Files.
Either choose to have Soda PDF close the programs, or you can do so manually.
Click Next to proceed.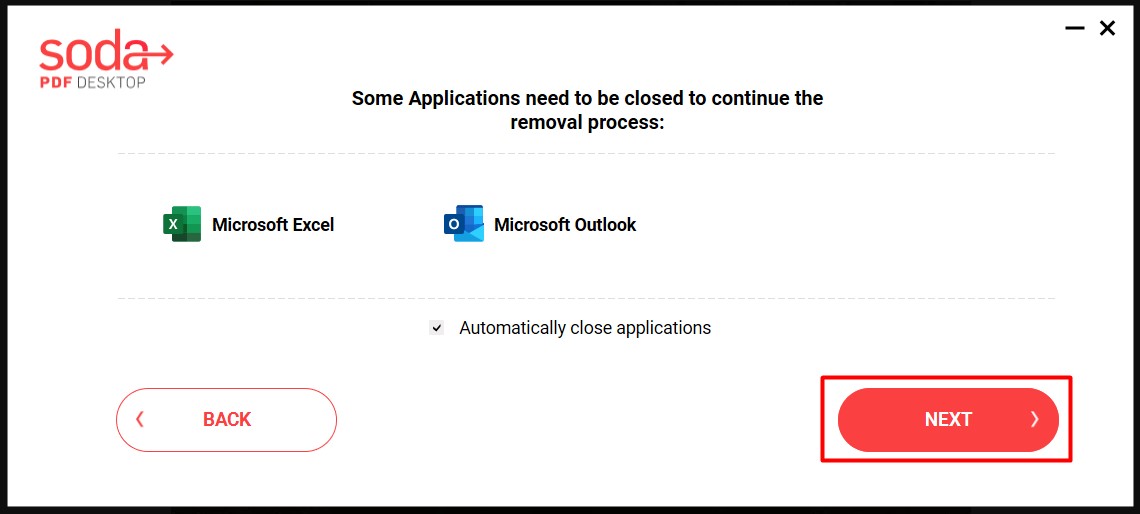 You'll see the window below once Soda PDF has been successfully uninstalled.
Click on

Finish

to finalize.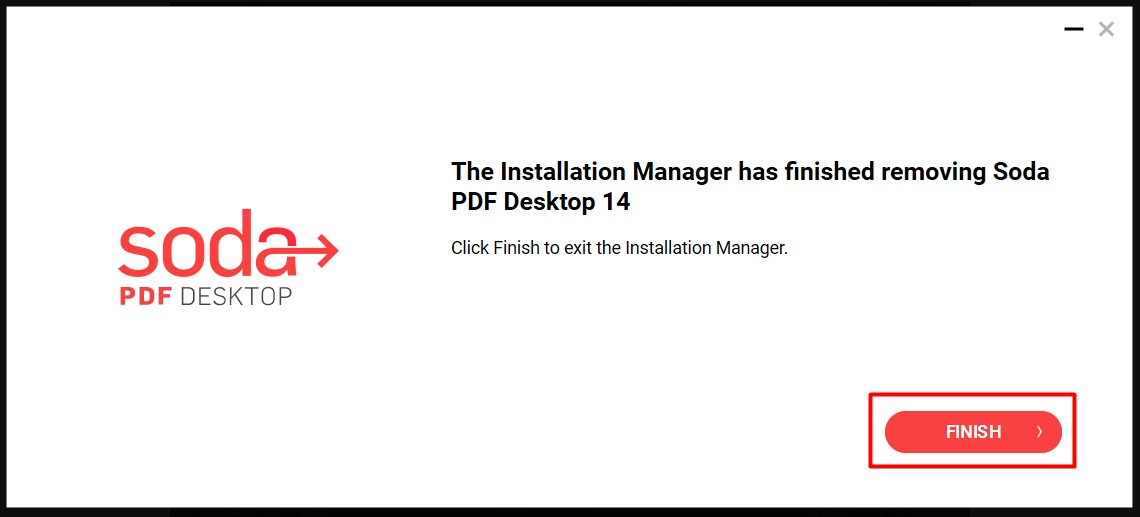 Troubleshooting
The Soda PDF removal tool will safely remove the app when you encounter an error when trying to uninstall the app.
Step 1 - Open Soda PDF Removal Tool
Click here to download the Soda PDF Removal Tool.
Open the Removal Tool.
Click Yes.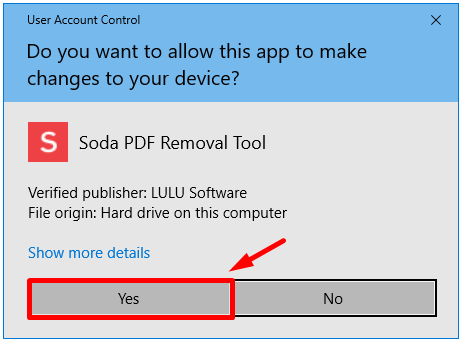 Step 2 - Choose the version to remove
Choose your version of Soda PDF Desktop from the dropdown.
Click FIND REFERENCES.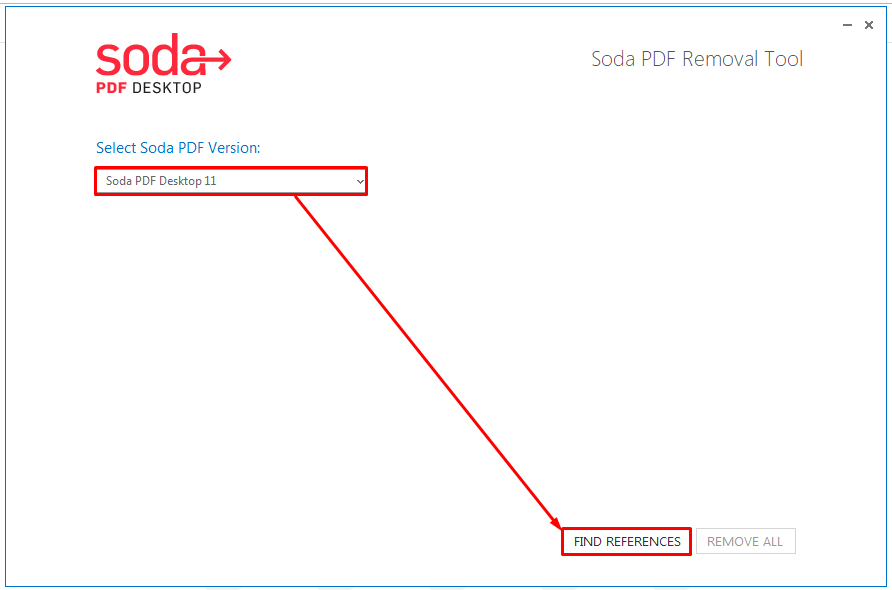 Step 3 - Uninstall Soda PDF
You'll see all the Soda PDF files on your system. Your PDFs will be left alone during this process.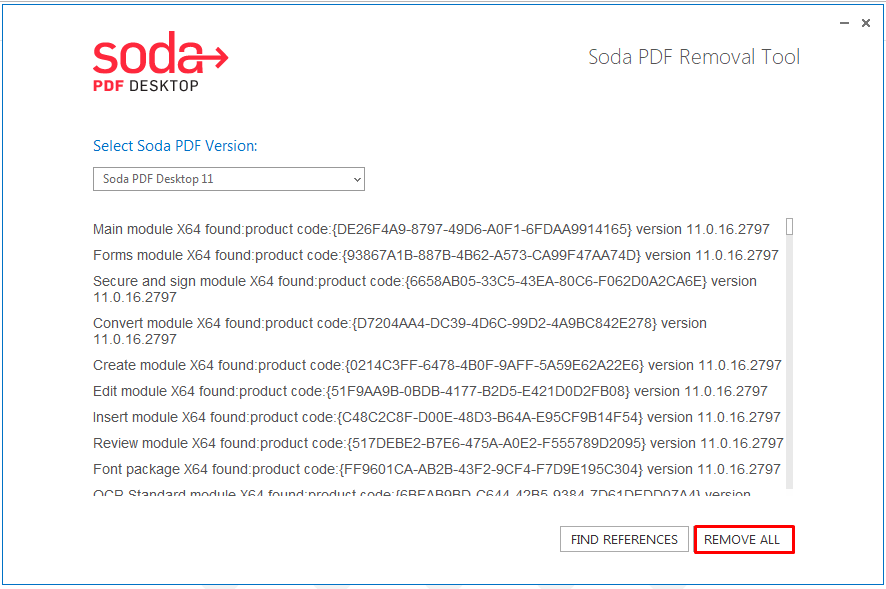 Each reference of the Soda PDF Desktop will be removed.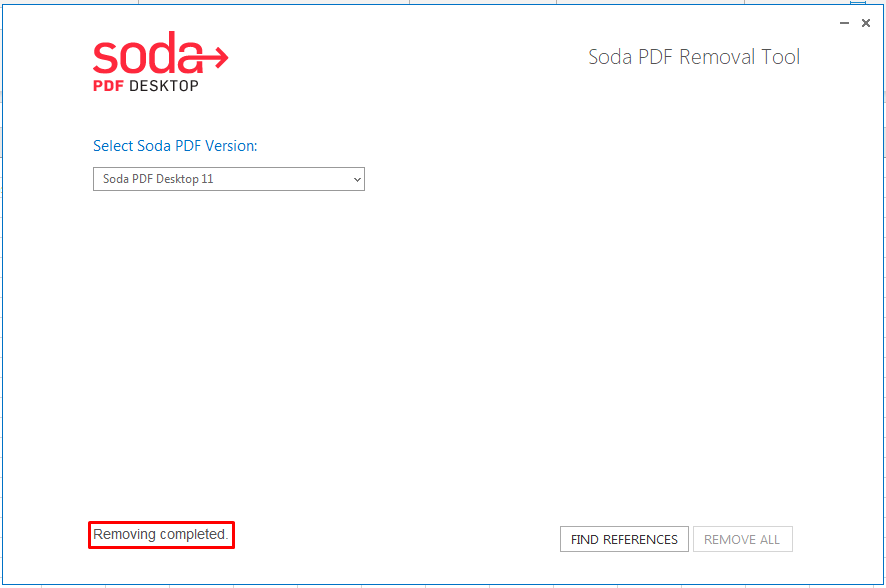 Step 4 - Close Removal Tool
When you see Removing Completed at the bottom, you can close the removal tool.
Click on the X in the top left corner.
Click on Yes.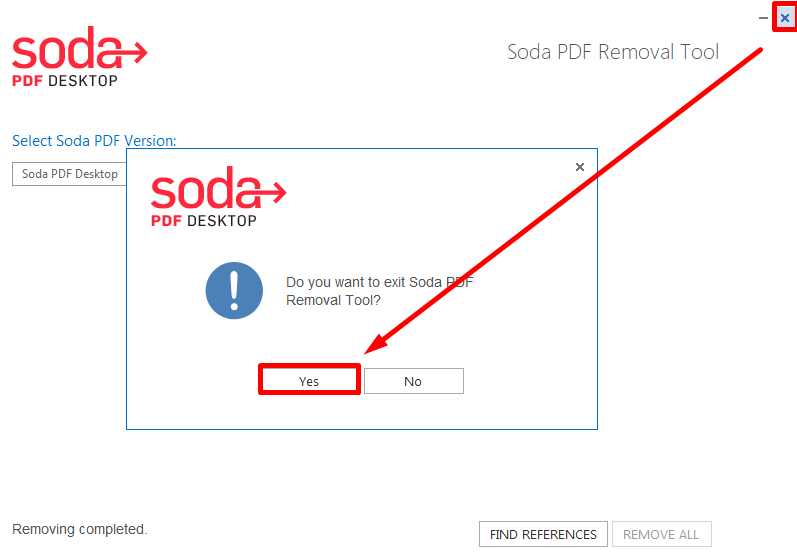 Step 5 - Delete the removal tool
When you Delete the Removal Tool File from your computer, it will be gone. It's a small application that does not install into your system.
Find Soda_Remover.
Right-click on its icon.

Choose

Delete

.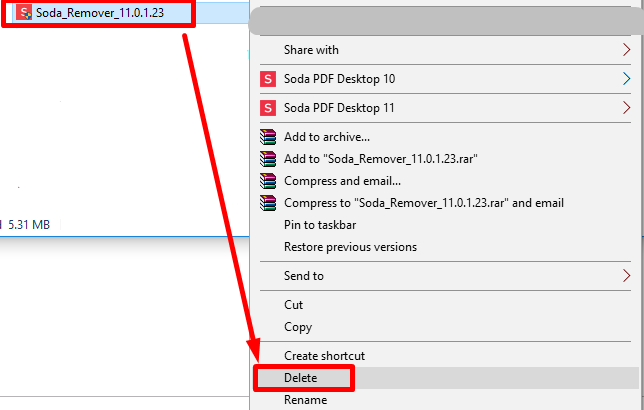 If you encounter any errors trying to uninstall Soda PDF, please click here to contact support.
You can send us a message by clicking on the Contact us button on our main support page.
*You will need to enter your email address. A security code will be sent to you. Enter the code and click on Validate. You will then be able to open a request.