Soda PDF provides you ways to access the files you are working on from multiple devices. This article will explain how you can accomplish this.


Soda PDF Online

Soda PDF Online is housed inside of your web browser. You can login from any modern web browser on a computer, mobile device or tablet.

Any file you open in Soda PDF Online, is temporarily stored on our servers for 24 hours. You can open this file from anywhere and continue working on the same files. Each time you re-open the file on a new device the 24- hour clock resets.
Cloud Storage Spaces

Soda PDF integrates into multiple cloud storage spaces. You can open/save files directly from those systems. Since your virtual drives can be accessed from multiple devices, you can continue working with your files, or share them, easily.

Click on the Cloud Storage Space below for more information.
Emailing Your Files
A sure way to share your files is to email them directly. Soda PDF provides you with a quick way to email PDFs to any source.
Click on Send.
Then choose E-mail.
Click on Send again.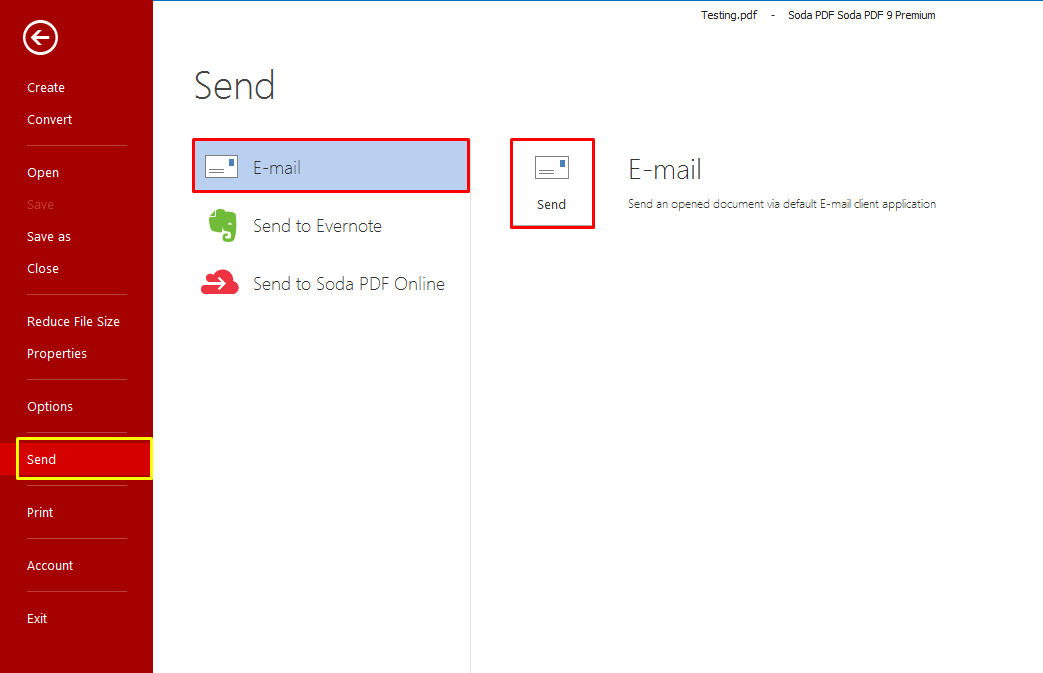 When using Soda PDF Desktop an Outlook Email window will open with the file attached.

In Soda PDF Online a window will open prompting you to enter the relevant email information. Click on Ok to proceed.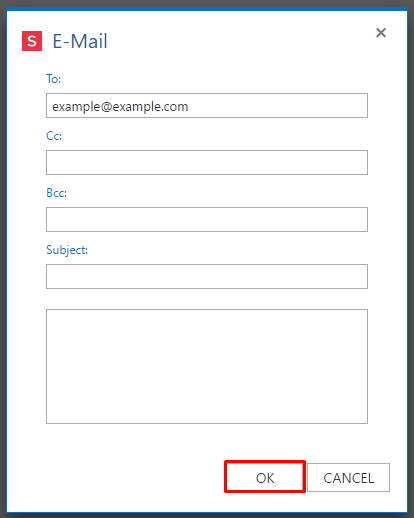 Your file will now be sent via email to the address you entered.