There are a few differences between saving a file in Soda PDF Online and the desktop application. This article will explain how to successfully save a file in each.

Click on File in the top left corner to open the File Menu.





There are two save options available. Read below to determine which is best for you.


Existing files

When you are working with an existing document click on Save. This will update the document with your latest changes.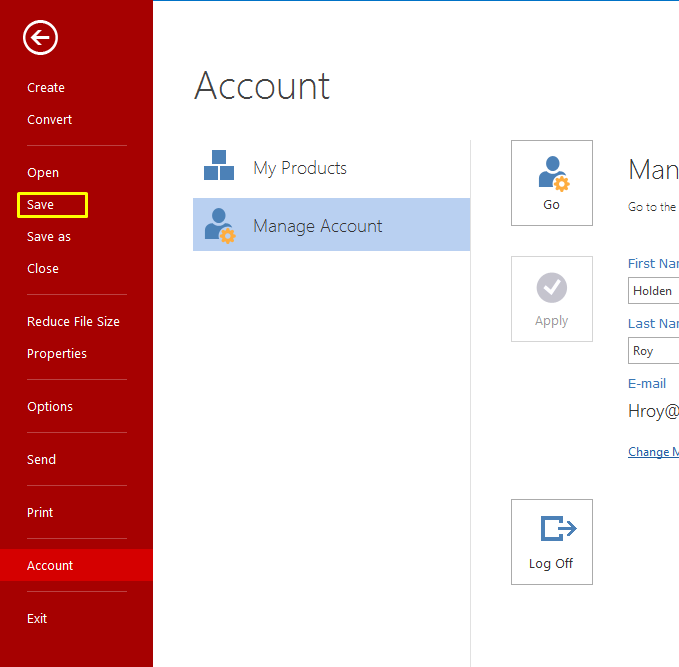 You will see the following banner appear above your document to confirm the file was saved. Click the X to close it.




If you have not made any changes in the document, the Save option will not be clickable.

New Files – Soda PDF Desktop

When saving a file for the first time you need to name it and choose its location. Click on Save As.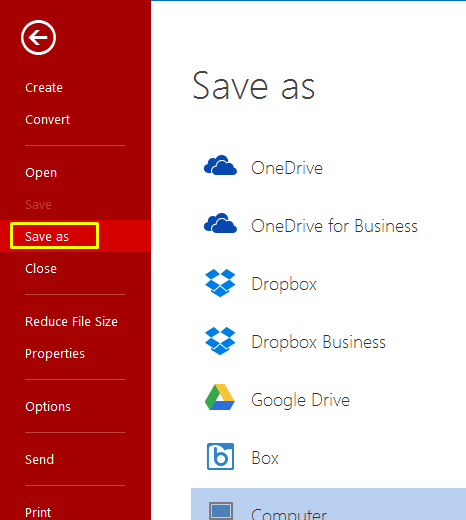 You will need to choose a place to save your file. You can pick between your computer, or one of the available cloud services. At the end of this article we have links to articles describing how each cloud service integrates in Soda PDF.

To save a file to your computer:
Choose Browse (or a folder under Recent Folders)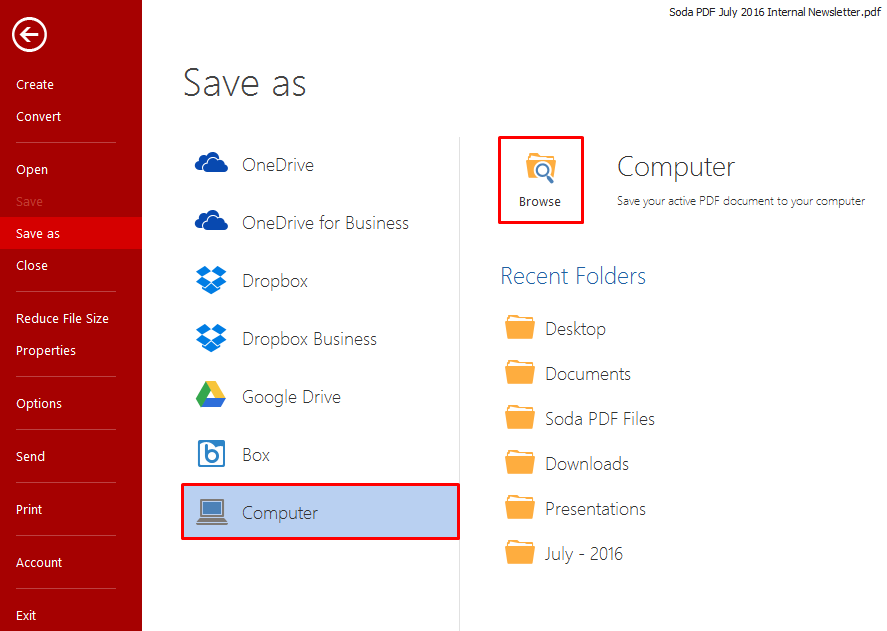 A Browse Window will open. Here you will do 3 things.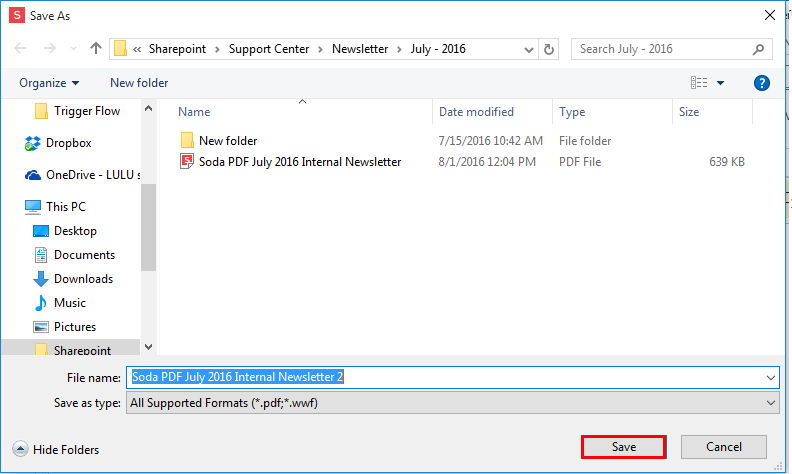 Your file will be saved. To update the file, you have just created, with any further changes, you will need to use the Save feature. Save As will always create a new file without updating the original file.


New Files - Soda PDF Online

Saving a file from Soda PDF Online to one of the cloud storage services, is the same as saving a file in Soda PDF Desktop. Click here for more information about each service available.

Soda PDF Online runs in your web browser. When saving a file to the computer you are working on, Soda PDF Online uses the web browser settings to accomplish this task.

Choosing Save As will download the file to the download folder determined by your web browser, in most cases this will be your Windows Downloads folder.

By default, you will not be prompted to rename the file. The PDF will use the existing name; you can confirm it here:





You can have your web browser prompt you to name the file and choose the download location. Keep in mind, this will apply to any file you download from this browser as the setting is not exclusive to Soda PDF Online.

Click here to access our article on how to update your browser settings so that the Save As feature functions in the traditional way.


Temporary Storage – Soda PDF Online

Any file that you work on using Soda PDF Online will be stored for 24 hours. This happens even if you never hit the save button.

These files will be housed in your Recent Documents list. You will see these on the home page of the Online App. Below each file you will be notified how long it will remain on the server.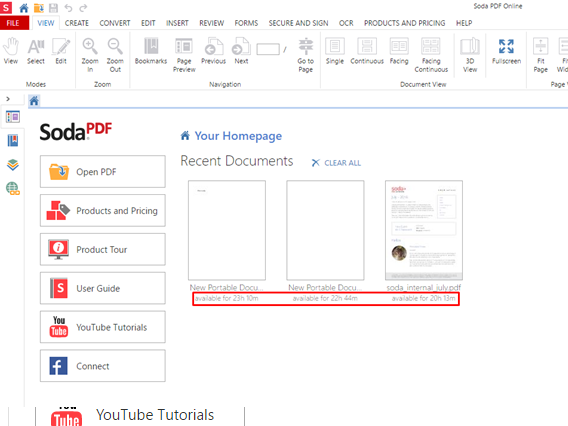 Clicking on the file will open it. It will also reset the 24-hour clock, meaning if you open a file once a day, it will remain on the server.

If you select Clear All it will remove these files permanently. Click here for more information on Recent Files.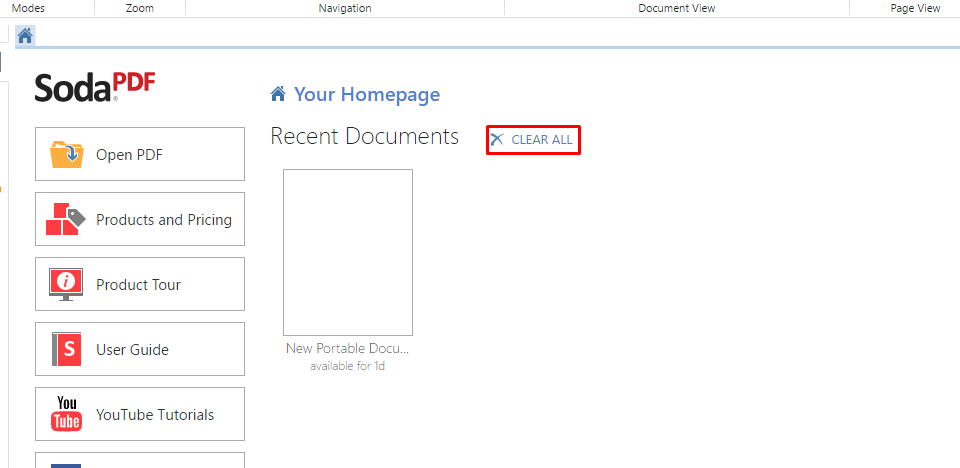 Saving a PDF in Dropbox.

Saving a PDF in OneDrive.

Saving a PDF in Google Drive.

Saving a PDF in Box.