One of the main benefits of our annotation features is you can leave a comment on any of them. They can be found in our Review Tab. Each feature is listed at the end of this article with links to instructions on how to use each.


Click on your annotation.
Type your comment into the box.
Click the X to close the comment box.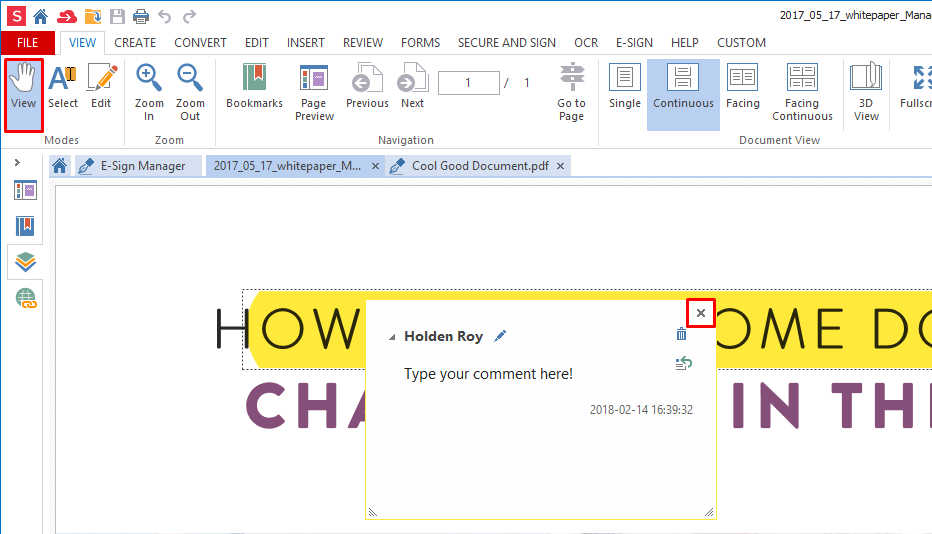 You can add text stylings to your comments.


Hold down the left mouse button and select the text you want to mark.
Right-click on your selection.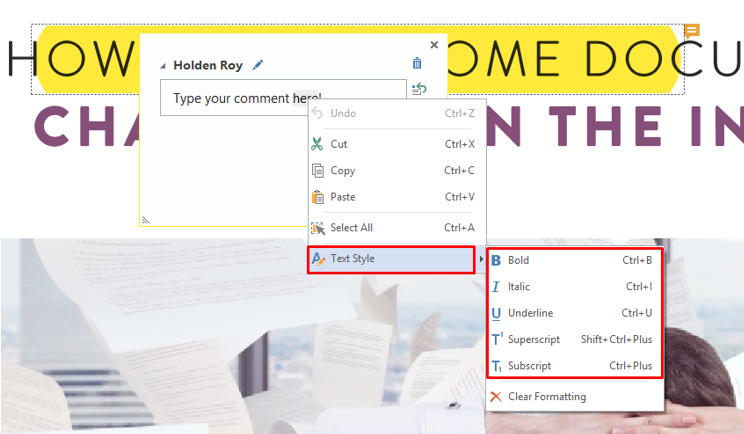 Click the check box, or click anywhere else, to confirm your change.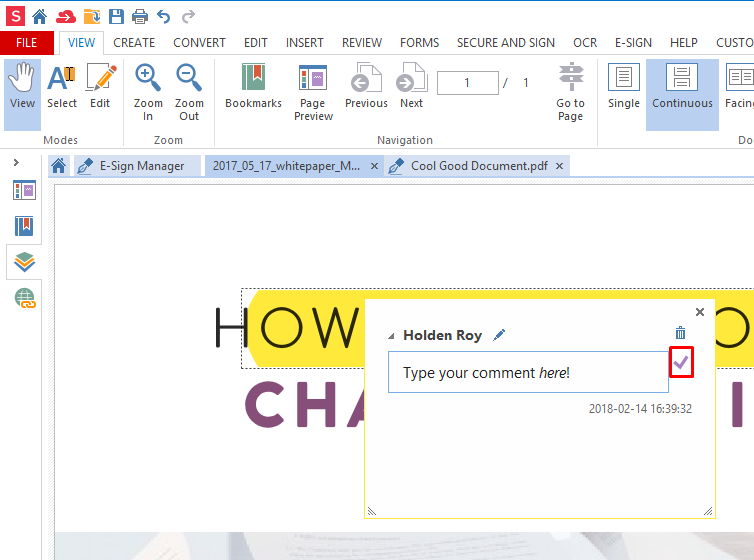 Click the Pencil icon to update the author of the comment.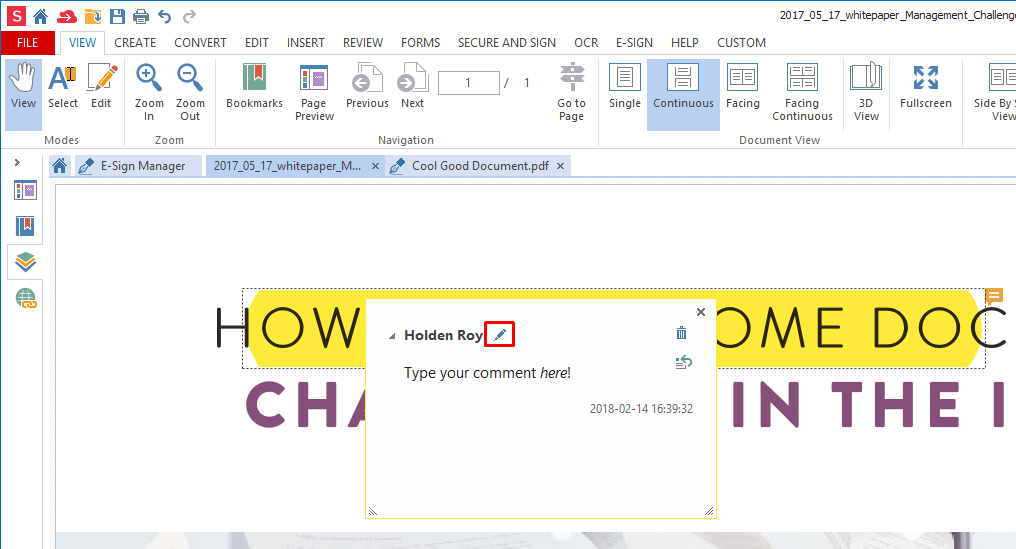 Type in the new author's name.
Click elsewhere in Soda PDF to confirm.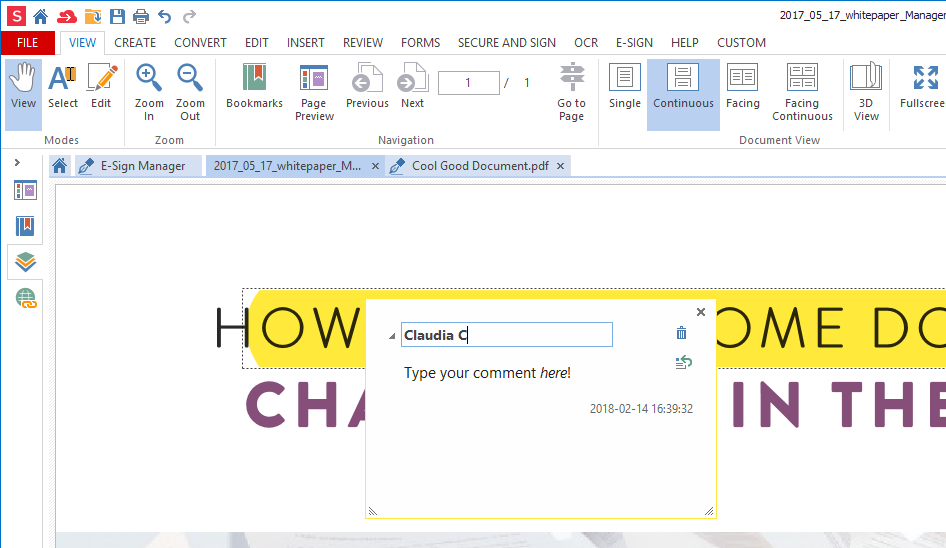 Hold down your left mouse button over the bottom corners and drag your cursor to change the size of this window.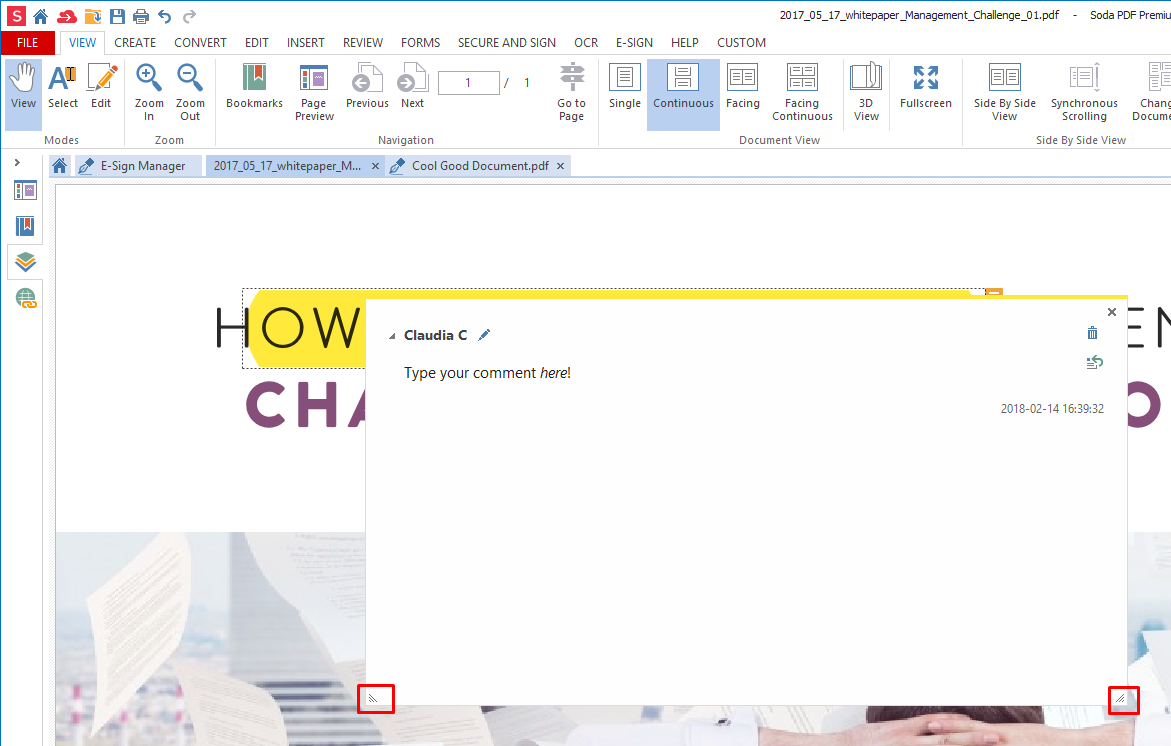 You can also respond to any existing comment.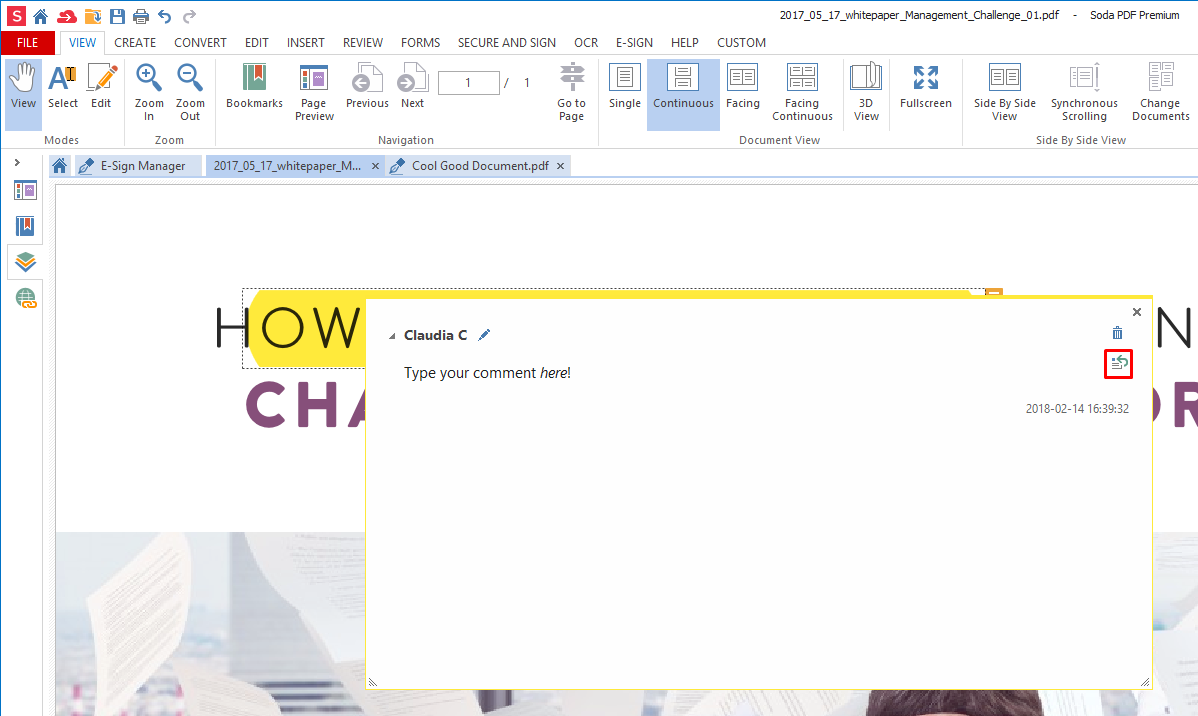 You can now add your response. The same instructions apply for all text areas in the comment window.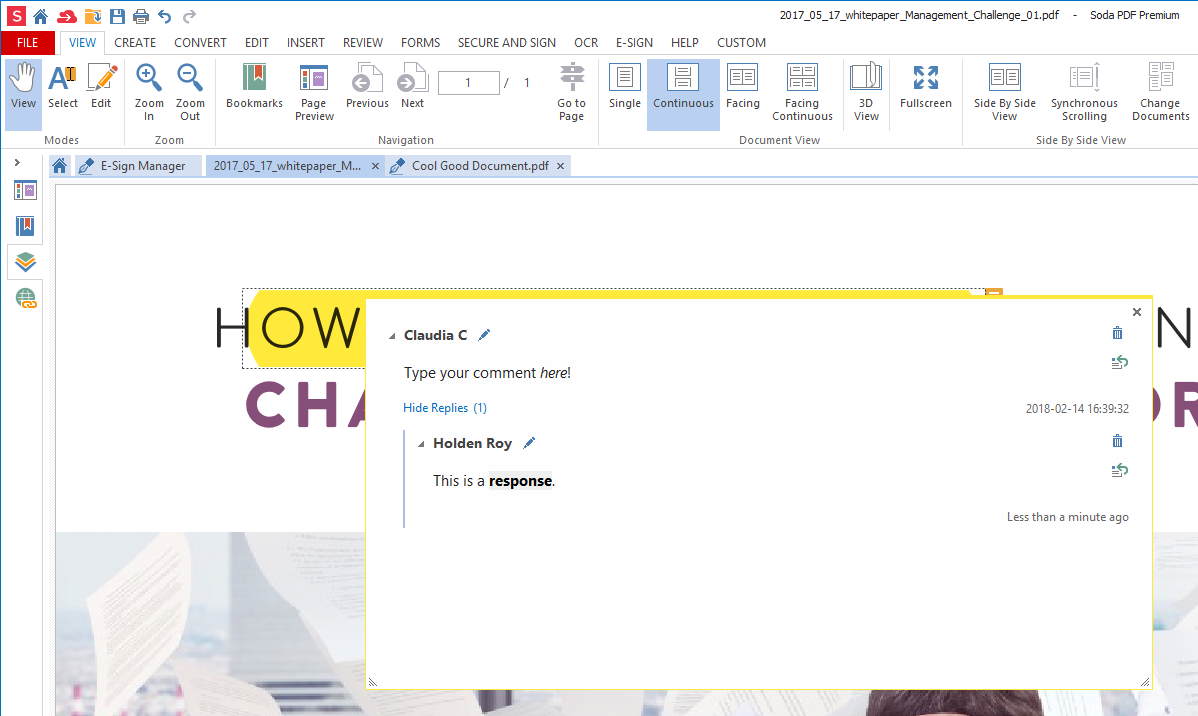 You can continue to leave multiple replies on the same comment. You can respond to the original comment, or any specific replies.

To help display the relationship between comments and replies you can refer to the blue line highlighted below. All replies responding to the same comment/reply will follow the same line.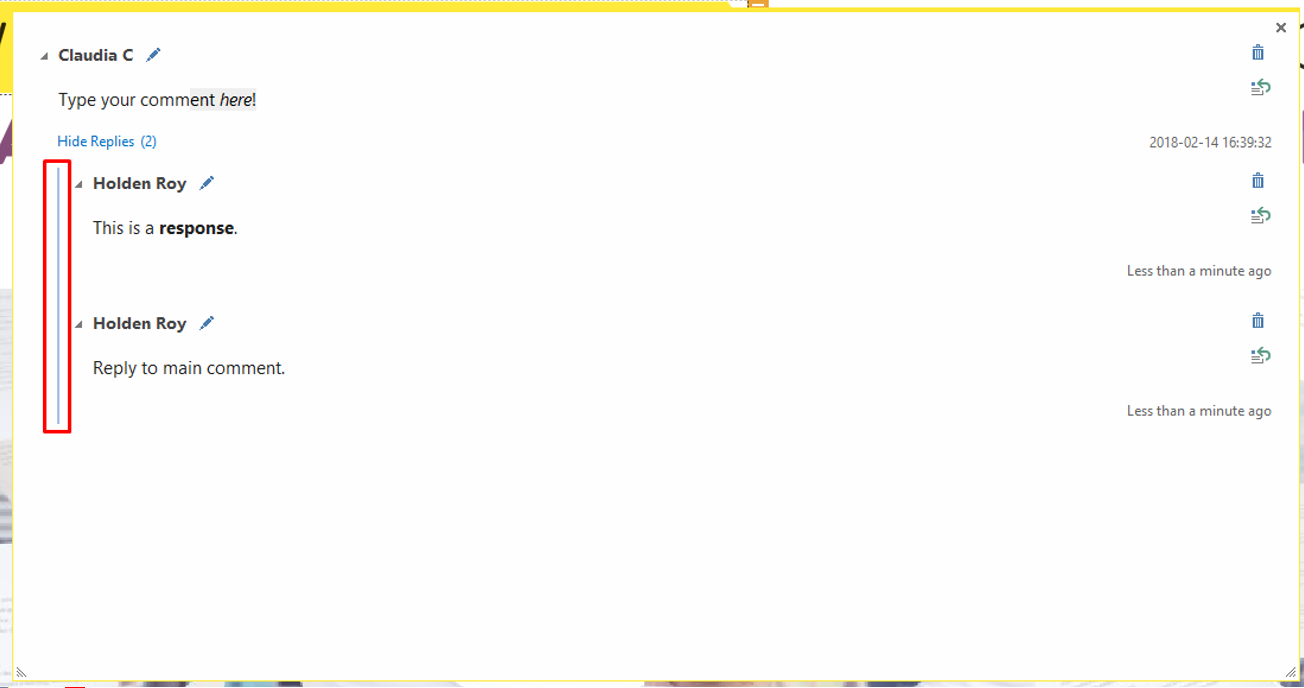 When a thread begins on a reply, a new blue line will appear to establish a new tier of response.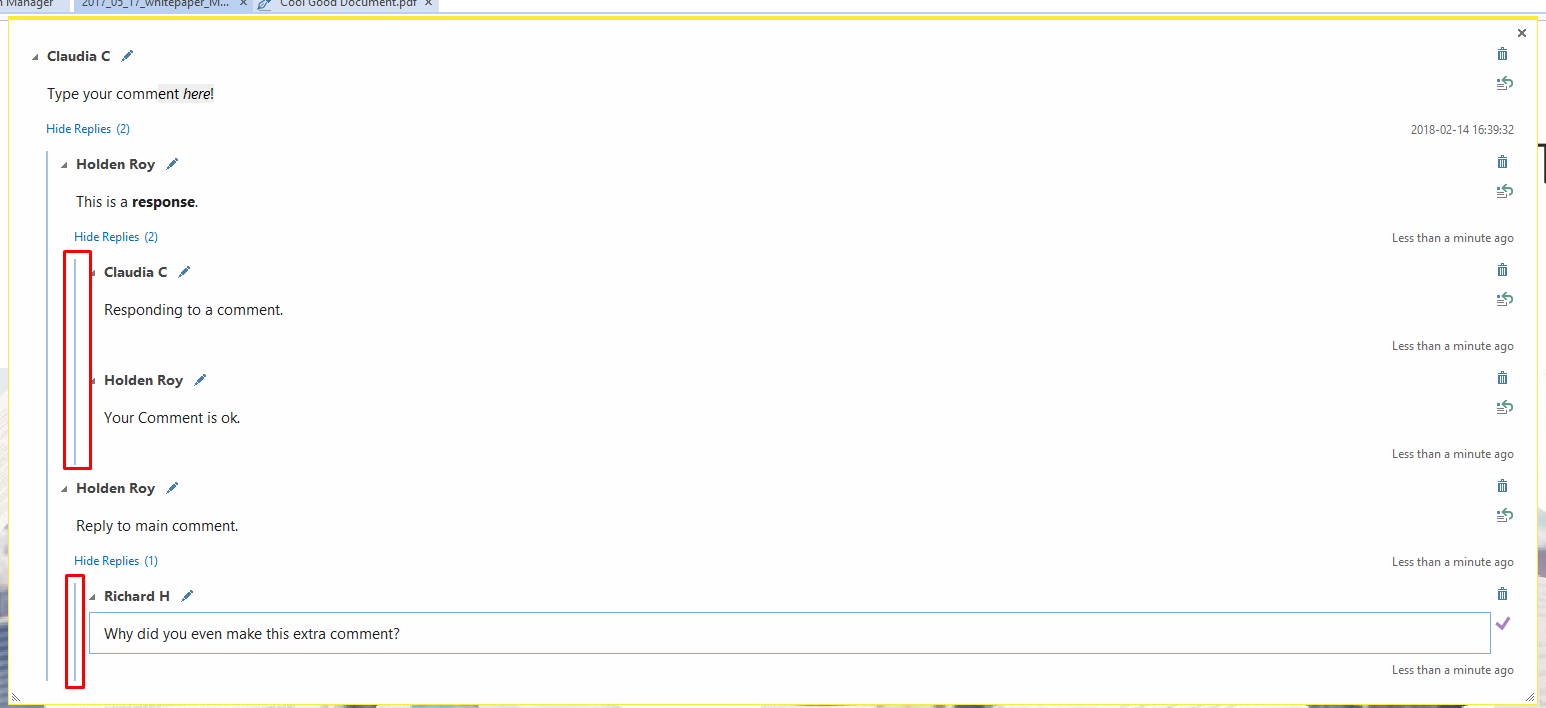 If you find there to be too many comments visible, you can hide any that aren't relevant.


Click the arrow next to a comment/reply to hide its content.
Click Hide replies to hide the thread. Show replies will reveal them again.

Click the trash icon next to a specific reply to remove it.

Click the trash icon next to original comment to delete the entire thread.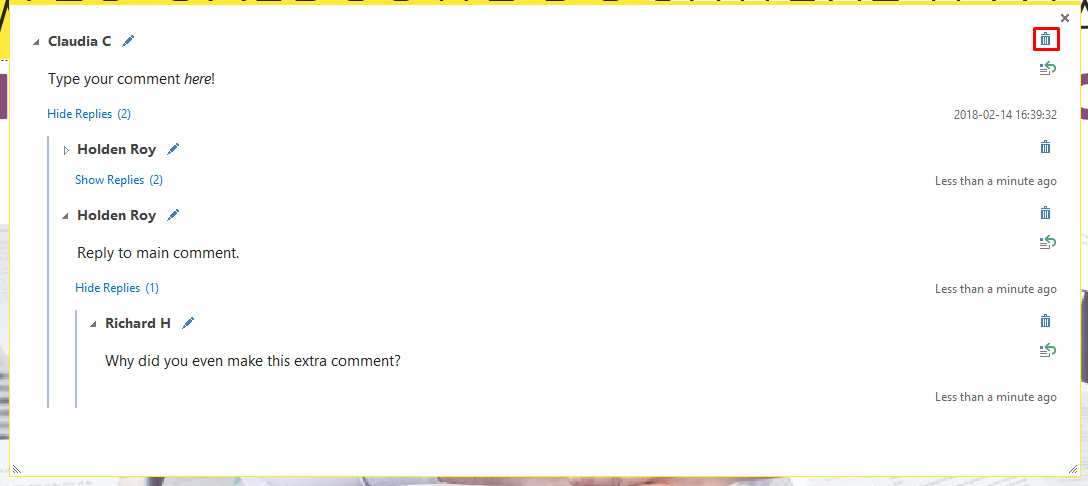 You can review a list of all comments found in a document.


Open the comment manager.
Click on an entry to expand it and view the comment.
Selecting a specific reply will bring you to its location in the document.