Soda PDF Stamps

There are default stamps available for you to use.
Choose one from the list.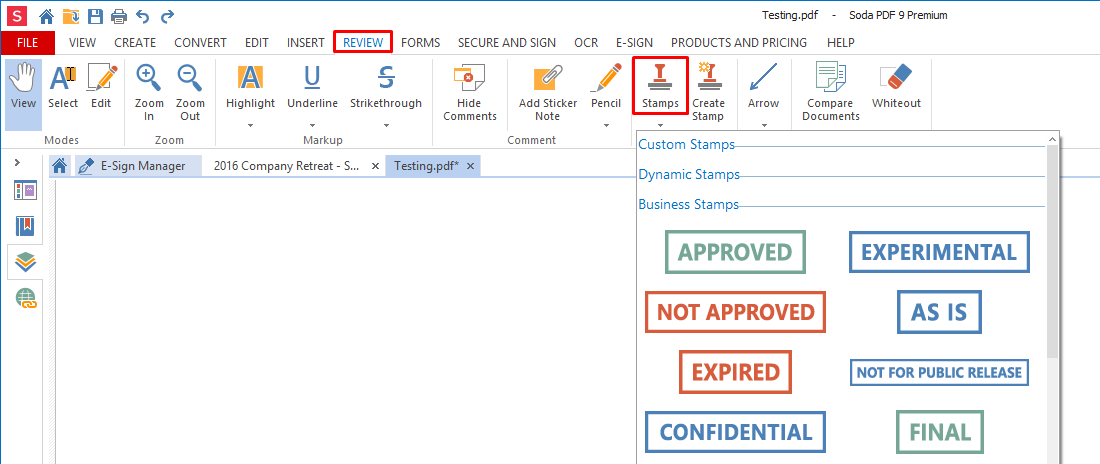 You will see your mouse icon change.
Left-click on your PDF and drag your cursor to set the stamp size.
Release the mouse button to finalize.



You can adjust the stamp properties.
Open the Properties menu.

Click on the text next to Subject to update the reason this stamp was used.



This will not update the stamp's caption.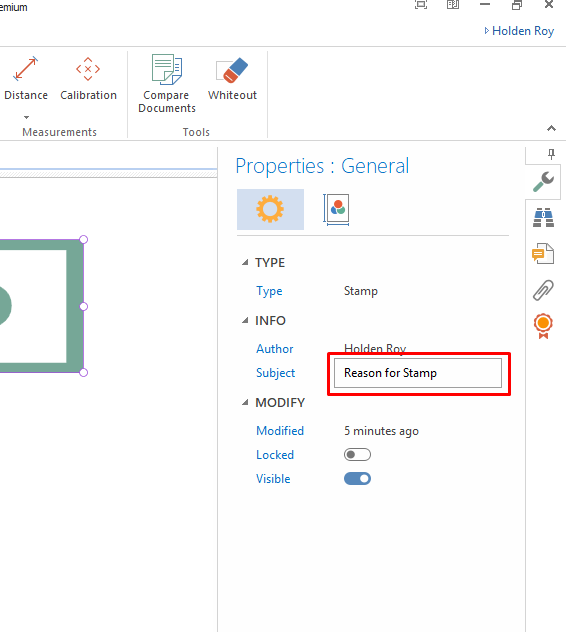 You can update the color.
Click the Appearance tab.
Choose the box next to Color.


Pick the color you want to use from the popup.



Custom Stamps

You can create a stamp from any image.

A Browse Window will open and you can choose the image.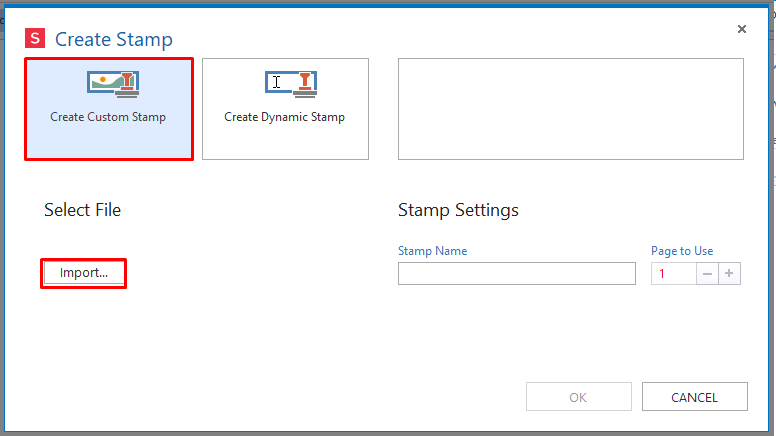 The image will appear in the previewer.
If your file contains multiple images you can cycle through them under Page to Use.
Click OK when you are ready to proceed.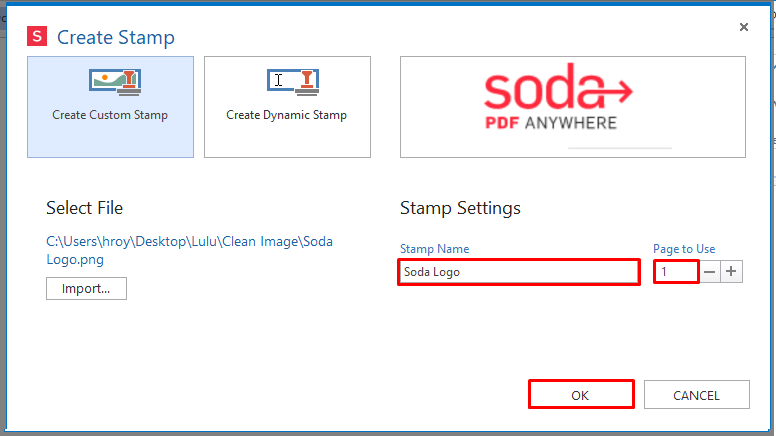 It will now appear under Custom Stamps.
You can remove the stamp at any time with the X in top-right corner.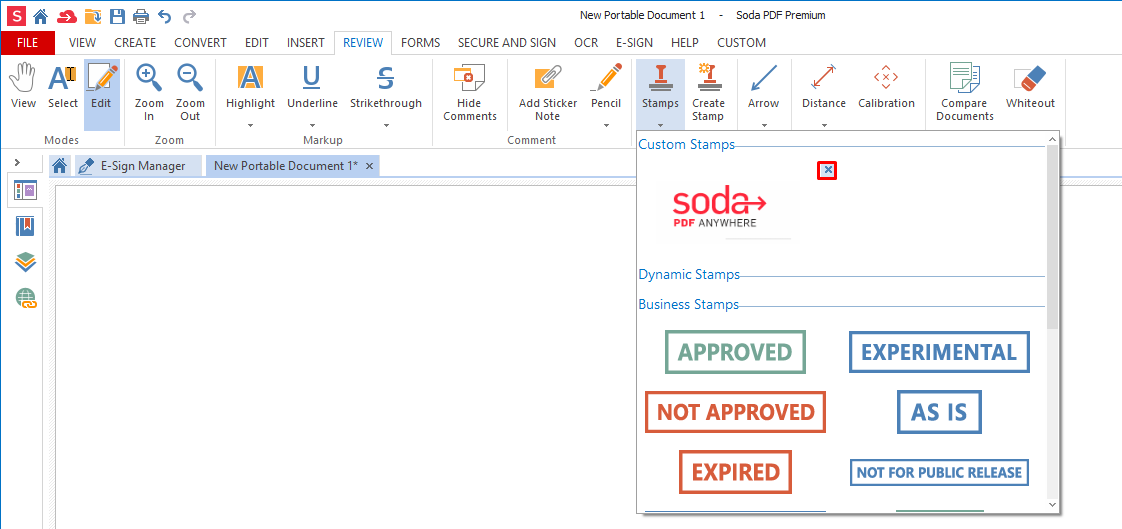 Dynamic Stamps

Dynamic stamps are text based, similar to our default stamps.
Choose Dynamic Stamp in the Create Stamp window.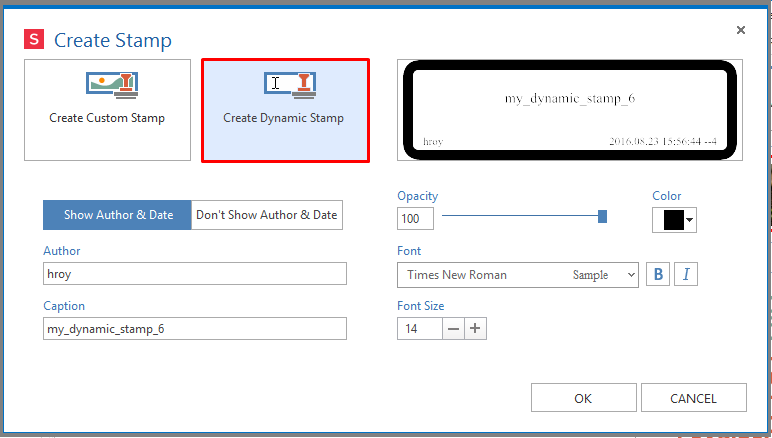 Toggle the switch to decide if the author and date should be visible.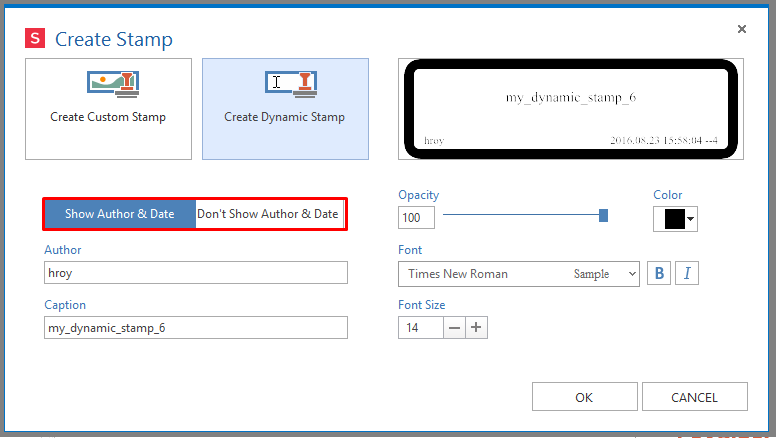 You can update the Author.
You can use the Caption section to provide a reason for using this stamp.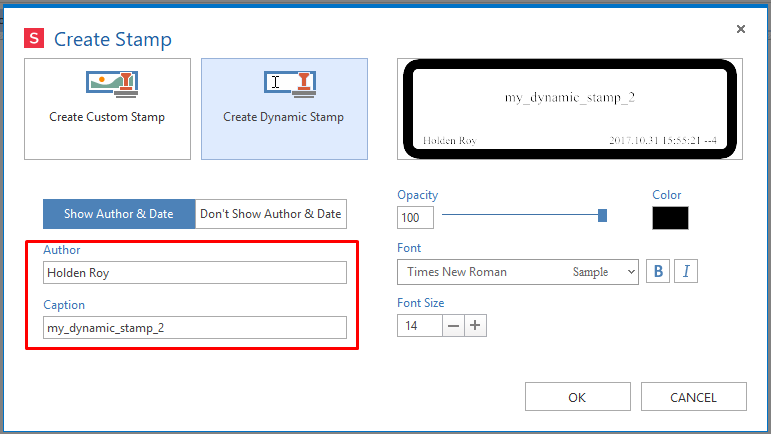 Click the box under color to change it.





Click here to learn more about choosing custom colors.
You can shift the Opacity of your stamp by sliding the bar.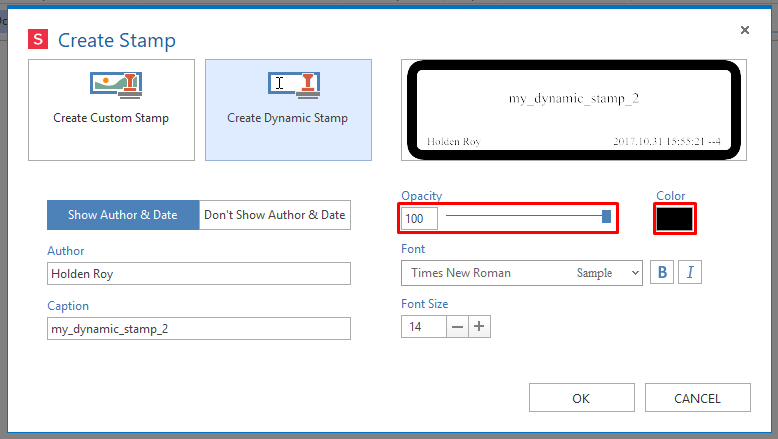 Choose your font settings.
Click OK to create your stamp.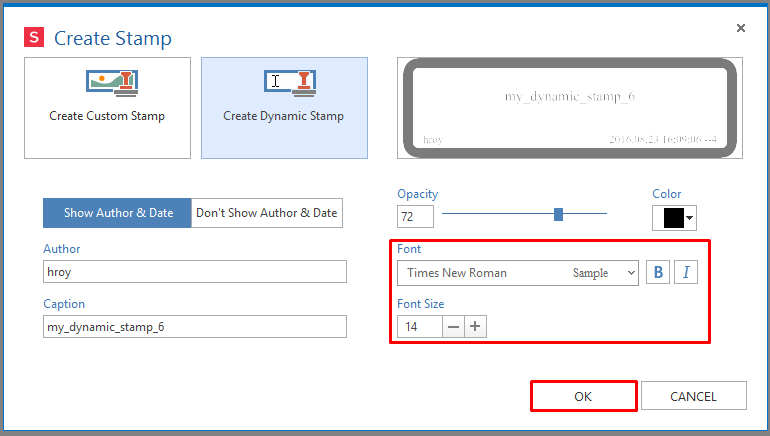 You can see your stamp appearing under Dynamic Stamps.
Click the X in the top-right corner to remove the stamp.