Side By Side View mode allows you to have two PDFs open next to each other. You can find the option in the View Module.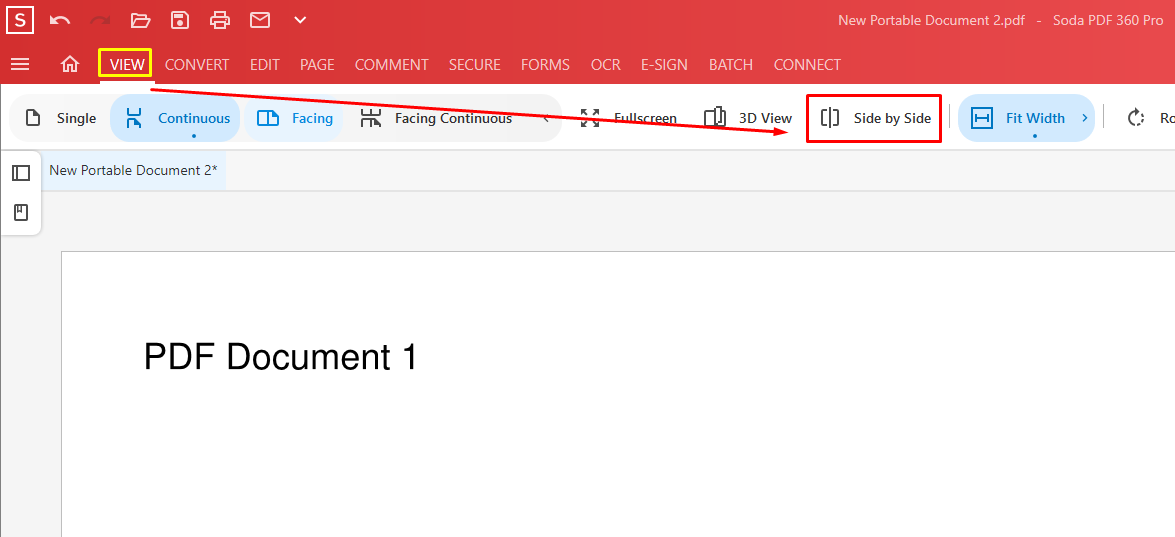 Click on the envelope icon next to each document selector in order to browse your computer and locate the files you want to open.


Your files will open next to each other. By clicking on either file you will make it the active file, its name will be at the top. This will be the document that will scroll with your mouse wheel.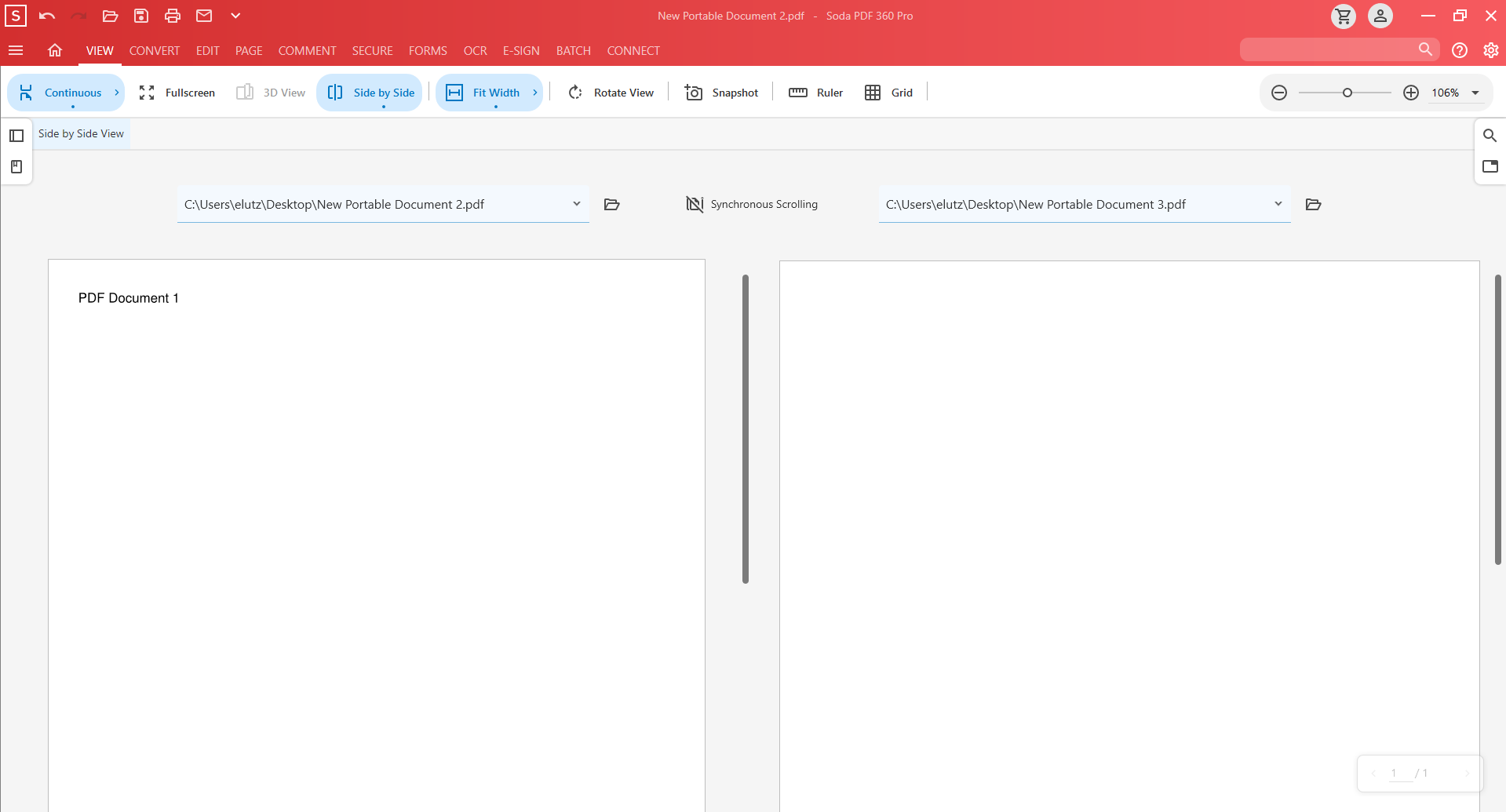 You can turn on Synchronous Scrolling so that as you scroll with one file, the other scrolls with it.


You can use Change Documents to cycle between multiple files without closing Side By Side View.


Click on Side By Side View again to end this view option. Your files will remain open in Soda PDF as separate open PDFs.