Individual signers, Batch import signers



Signers are the recipients of your E-Sign Packages. Soda PDF provides you with a signer management tool to help you stay organized.


Open the E-Sign Tab.


Click Manage Signers.



Individual Signers
: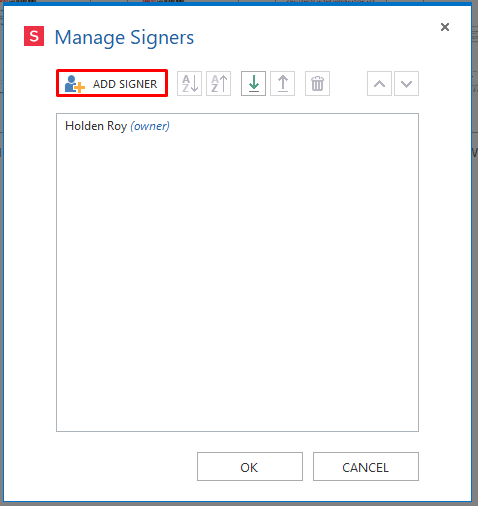 Soda PDF will request more information about the signer. It will be linked to any signature fields assigned to them.


Enter their details.


Choose Add.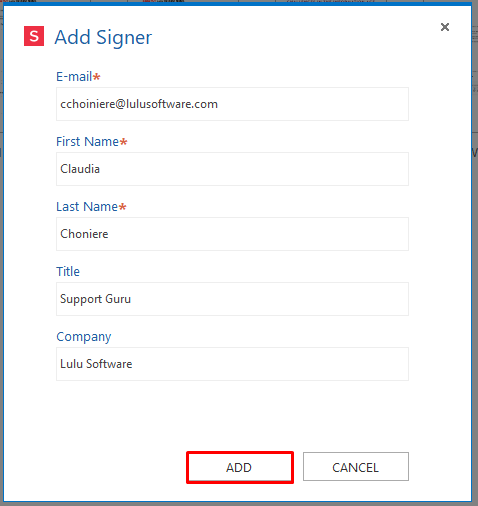 The signer will now appear listed with any others. You can proceed to add as many signers as you like.


You can edit their information at any time by clicking on the Pencil icon.


Click the X to this signer.


The Trashcan icon will remove all signers at once.




Click OK to continue.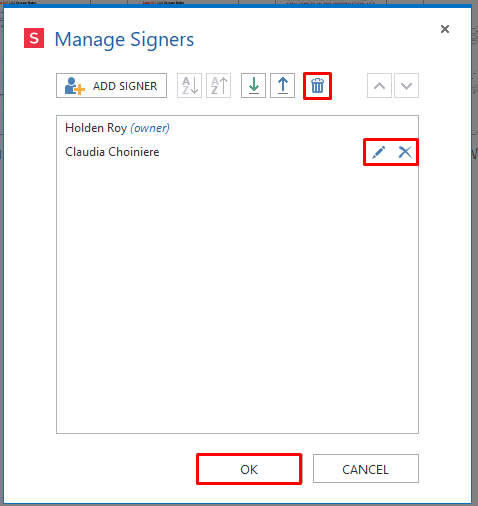 You can also add a signer from the
Advanced Send
and
Quick Send
options. 


From the Quick Send window, click on this icon.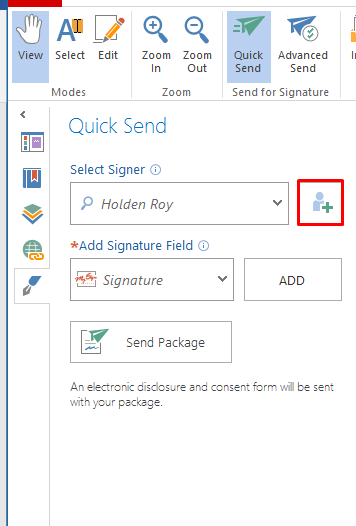 The same icon will appear during the second step of the
Advanced Send
flow.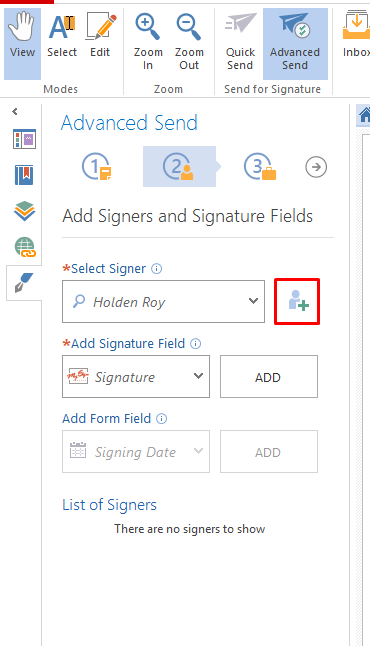 Batch import signers
:  
You will need to prepare a CSV for your signers. Each of the columns must be titled exactly as you see below:
"First Name" – The first name of your signer.
"Last Name" – The last name of your signer.
"E-Mail Address" – The email address associated with your signer.
"Title" (Optional) – You can add your signer's title.
"Company" – You can add your signer's organization.  
It does not matter what order these columns appear in your CSV. Once it's prepared you can easily import the contacts.


Open the Manage Signers window.


Choose the Import option.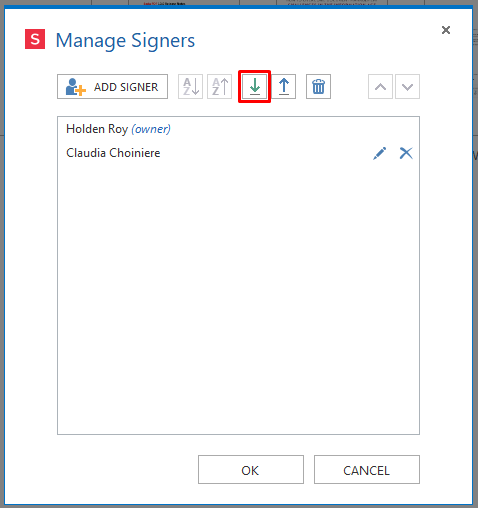 You will see this popup to advise you the importing process is complete.