Topics:

Signers are the recipients of your E-Sign Packages. Soda PDF provides you with a signer management tool to help you stay organized. It can be found on the second step of the Request Signature process. Click here for a complete walkthrough of creating a new E-Sign envelope.
Open the E-Sign Tab.
Click Request Signature.
Add the documents.
Click Next.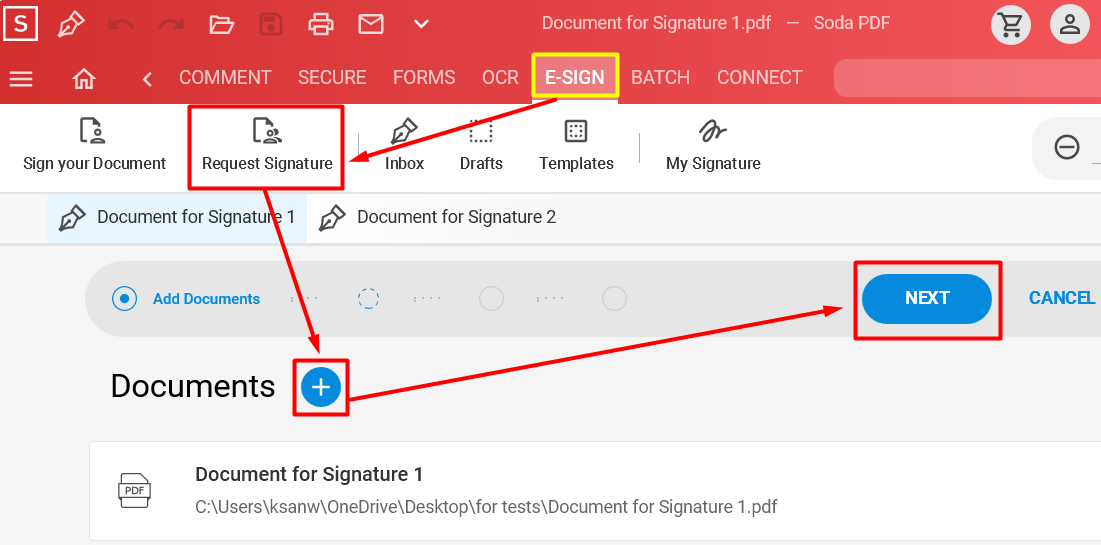 Add Individual Signers
Click on the Plus sign to add a new signer.


Soda PDF will request more information about the signer. It will be linked to any signature fields assigned to them.
Enter their details.
Click Apply.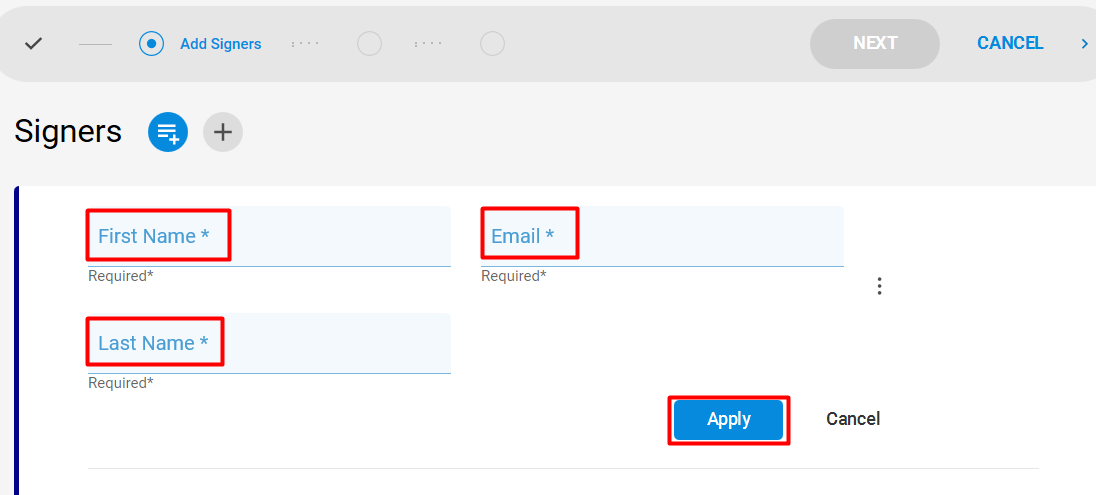 Click on the three dots to add the additional fields - Title and Company.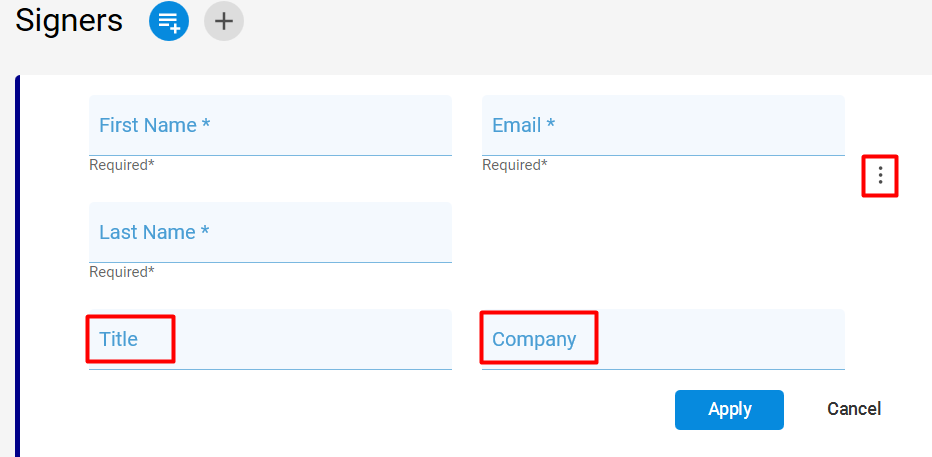 The signer will be automatically saved to the list. You can proceed to add as many signers as you like.
Click on the blue plus icon to see the list of signers.

You can edit their information at any time by clicking on the three dots and choosing Edit.
Click the Trashcan to remove this signer.
Click on Clear All to remove all the signers.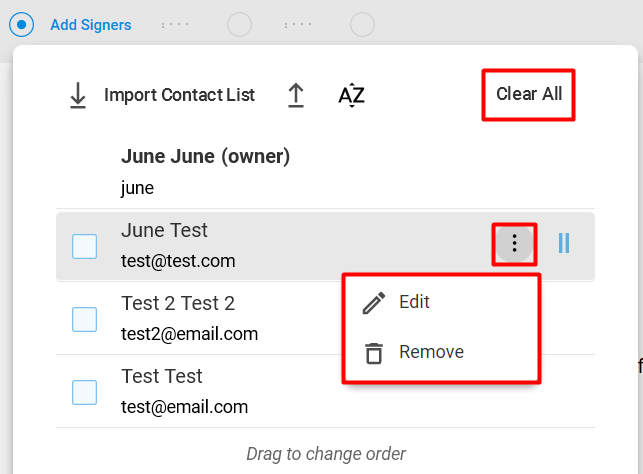 You can change the order of signers by dragging and dropping the names in the list.
Click the button to set the alphabetical order.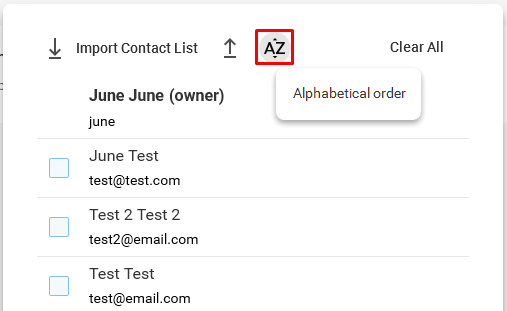 Batch Import Signers
You will need to prepare a CSV for your signers. Each of the columns must be titled exactly as you see below:
Column A - "E-mail Address" – The email address associated with your signer.
Column B - "First Name" – The first name of your signer.
Column C - "Last Name" – The last name of your signer.
Column D - "Title" (Optional) – You can add your signer's title.
Column E - "Company" (Optional) – You can add your signer's organization.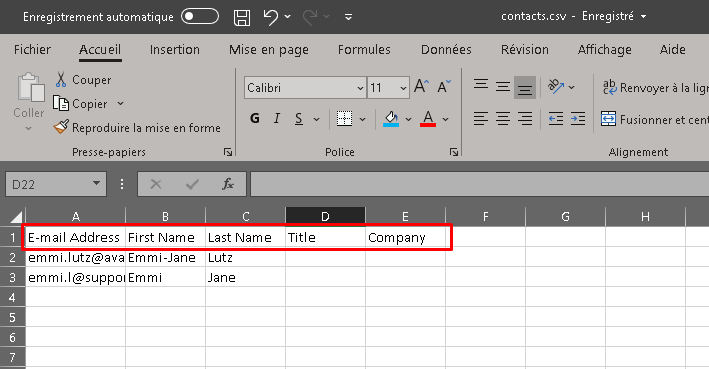 Once it's prepared you can easily import the contacts.
When adding signers to a document, click on the blue plus icon.

Choose the Import Contact List option.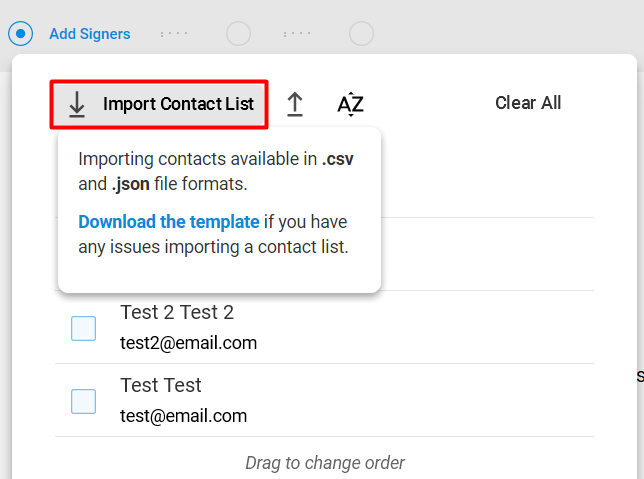 You will see this popup to advise you the importing process is complete.