Soda PDF Desktop

To see your changes make sure the Ruler is enabled. Click here to learn more. 
Open the Help Module and select Options. 

In the window which opens, click on Layout on the left. Click on the button under Units and choose your preferred measurement type. Click Ok to save your settings.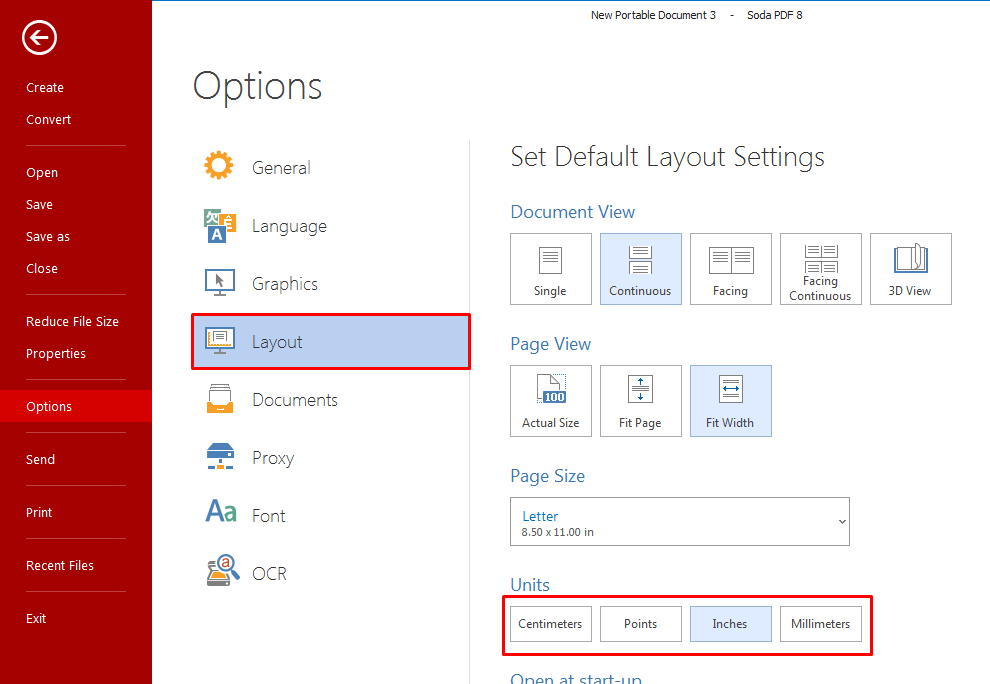 To see the ruler, you will need to make it visible. Click here to learn more.

Soda PDF Online

The ability to change the unit of measurement for a ruler is presently unavailable in Soda PDF Online. Since this is a web application, certain features require creative solutions to make them accessible. We are actively researching a way to implement this, and as soon as it is available we will update this article.