You can access SharePoint directly from Soda PDF when opening or saving files.

Linking SharePoint to Soda PDF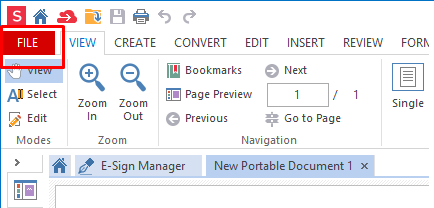 Click on Open or Save as.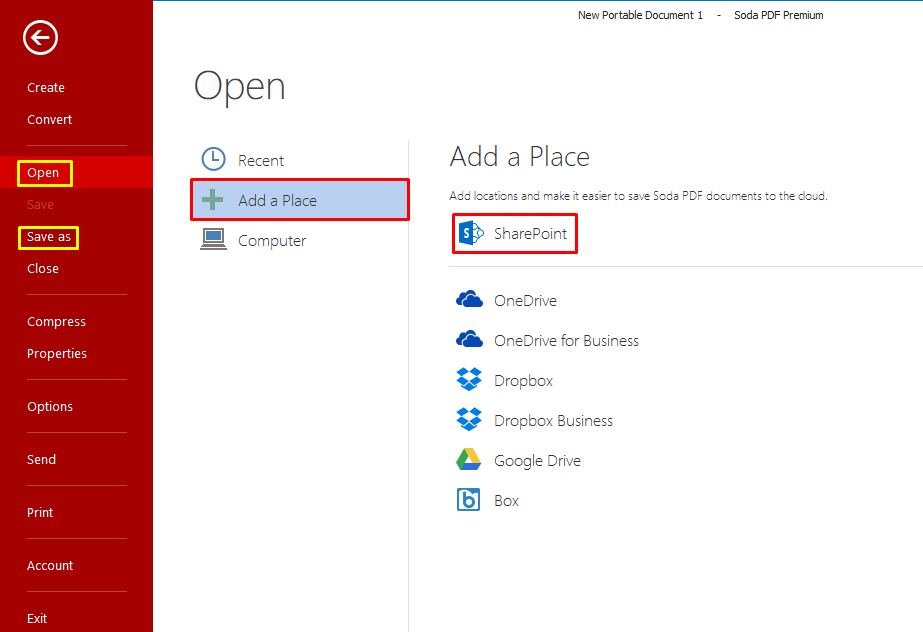 Enter your SharePoint URL.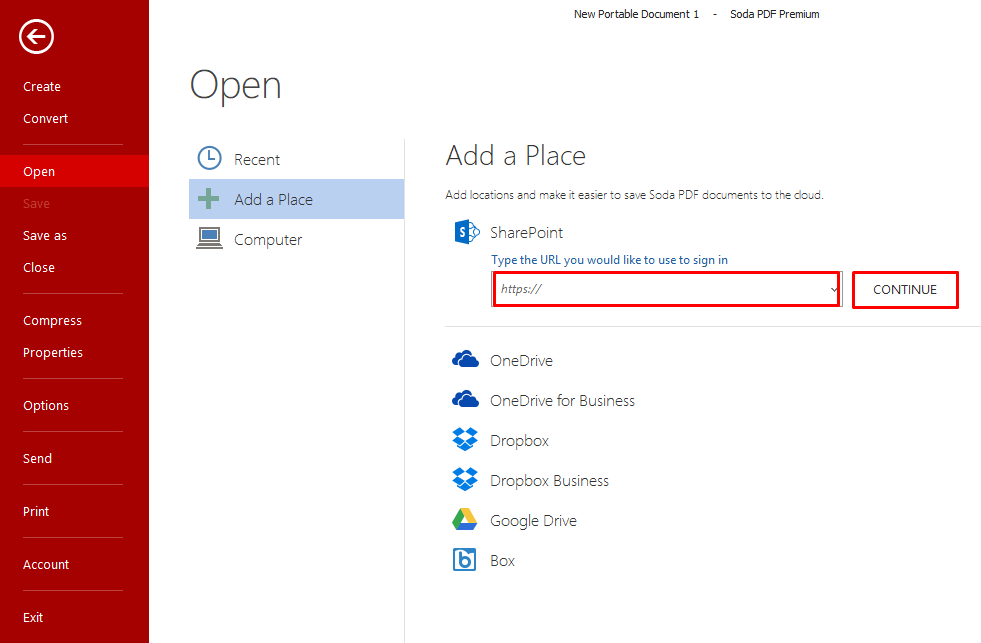 You may be prompted to enter your Microsoft credentials. Enter them to continue.

Opening and editing a file

A file will be automatically checked out as it is opened.


Click on a folder to open it.



You can use the up arrow to go to the previous folder.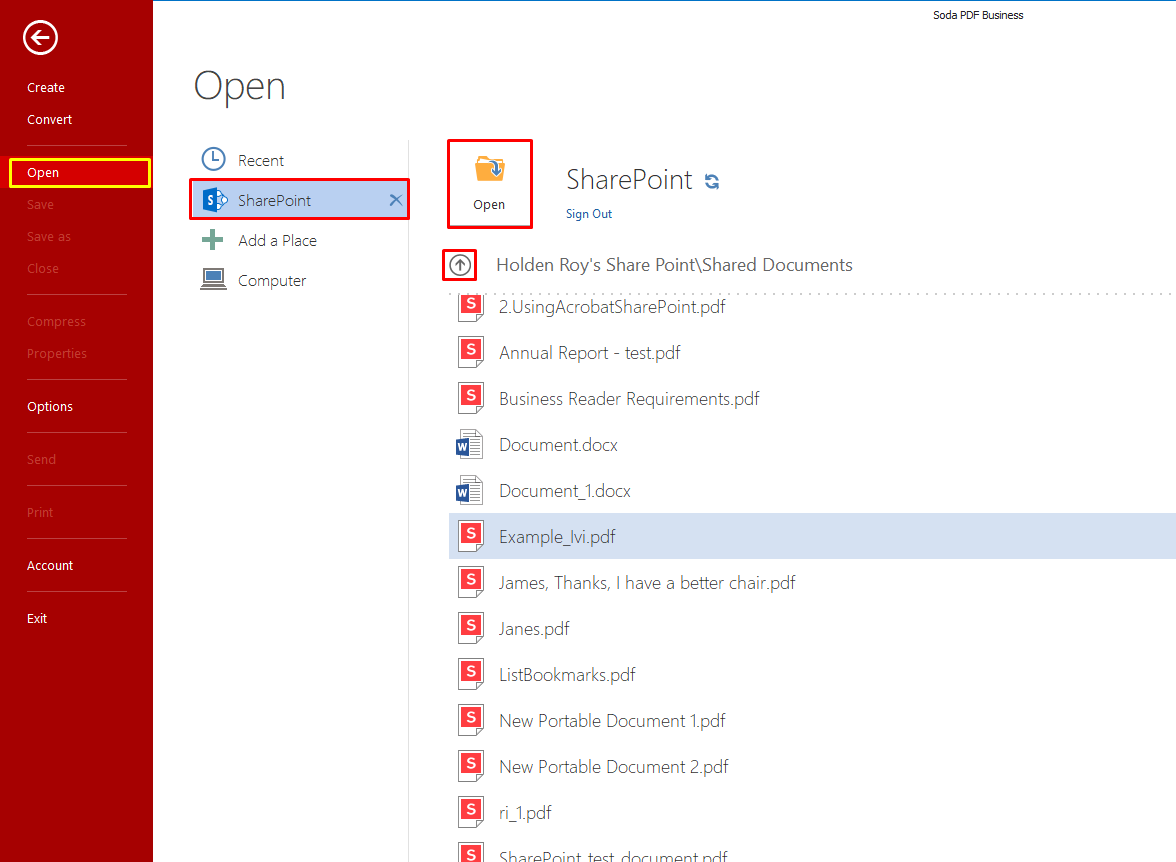 If a file is already checked out, you will see the popup below.


Click OK to open the file anyway.



When you save the file, a new PDF will be checked into SharePoint.


Once your file is checked out, the SharePoint tab will appear. You have a few options available.


Use Check In to send your updated file to SharePoint.

Enter your comment to describe the changes you've made.
Check the box next to Keep the documents checked out after checking in this version to continue working on your file.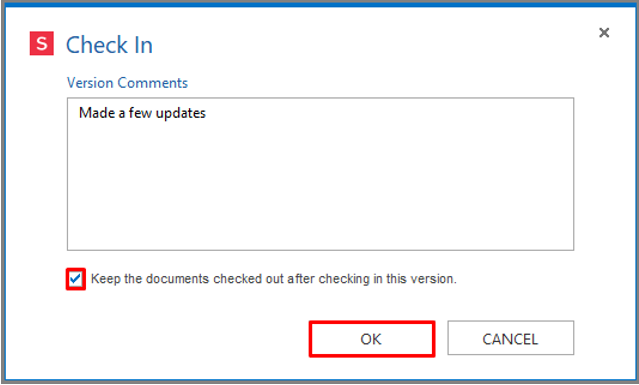 If you chose to check in the file, but not keep the file checked out, the PDF will remain open. You can continue to work on your file and when you save the PDF, it will update the checked in version and check out the file again.

In the event the file is already checked out when you try to save it, you will see a notification advising you that you are unable to save it. You can use Save As to create a new copy of the file.

Before continuing to edit the file, we recommend making sure it is checked out. The option to check out the file will only be accessible if the file is currently checked in.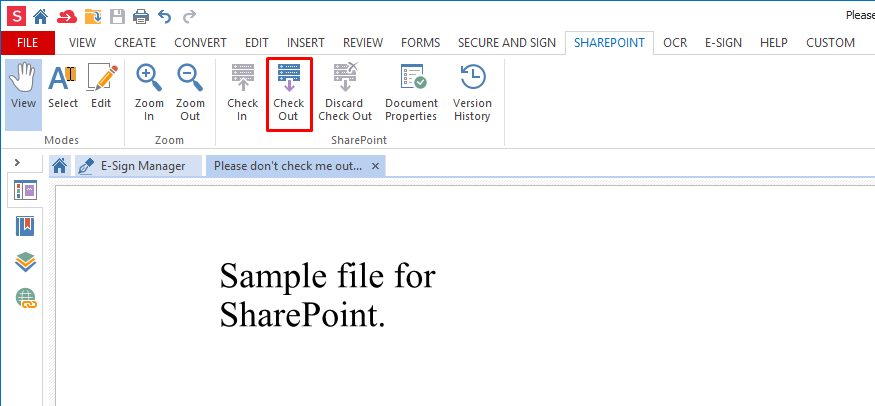 You will see this popup when the file has been checked out.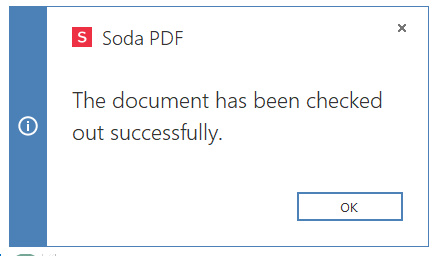 You can also check in a file while ignoring any changes you have made to the document.





You can add a title to your PDF.


Choose Document Properties.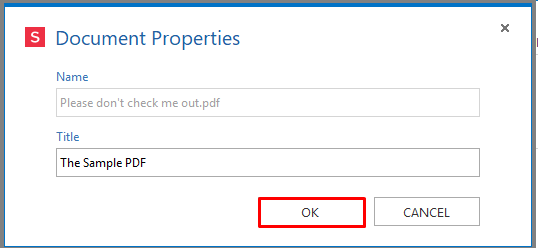 Finally, you can review the Version History.





You will see a list of each version of the file and when they were modified.


Click the eye icon to review a comment.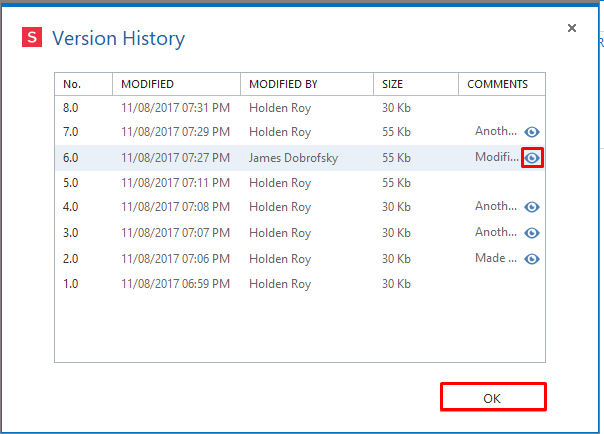 Saving a new file to SharePoint.

When you use the Save As feature to create a new PDF, the file will be checked into SharePoint.


Double click on a folder to open it.



You can use the up arrow to return to a previous folder.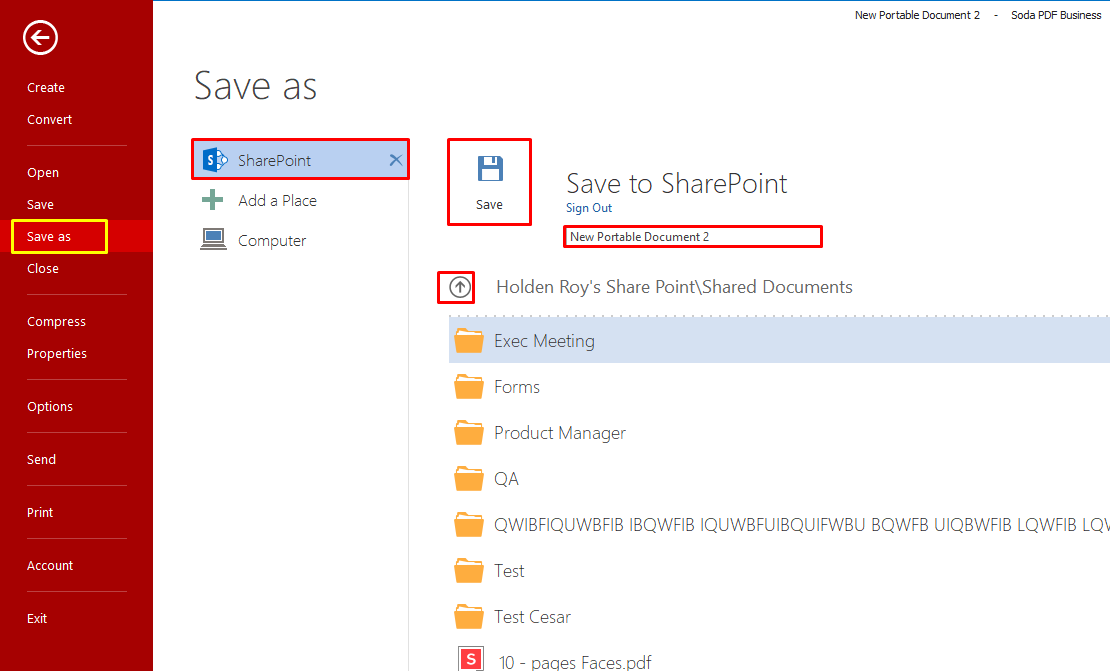 Signing Out of SharePoint

You can sign out of SharePoint at any time from the Open or Save As page.