You will find the list of your annotations in the Comments section of the Right Auxiliary Panel. Clicking on a comment will bring you to it.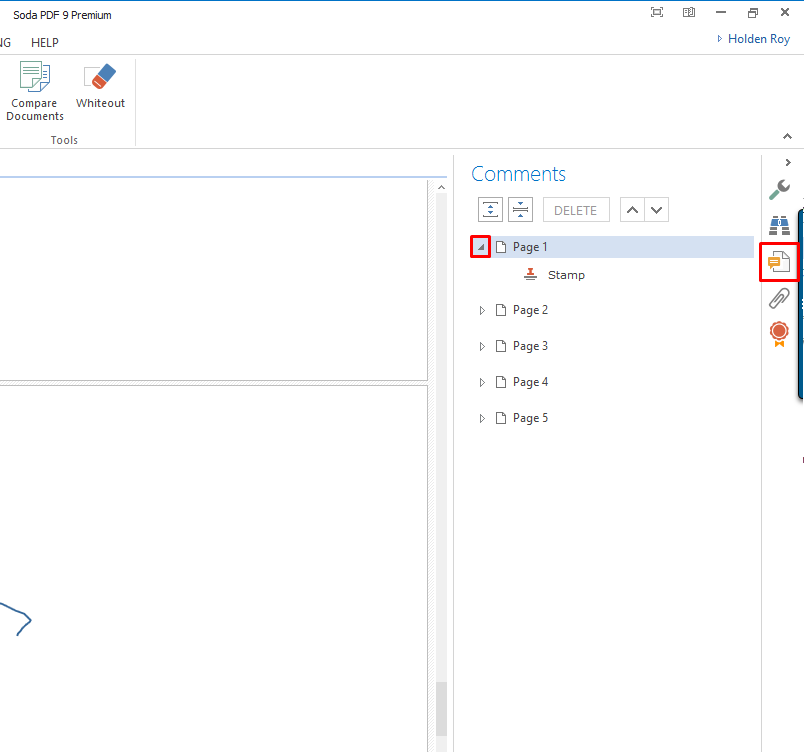 When you select your annotation, a window will open above it so that you can enter a comment, you do not have to leave one. Click on the X to close this comment window.

*** The comment window will not open automatically in Soda PDF Online. You will need to select the annotation to open it.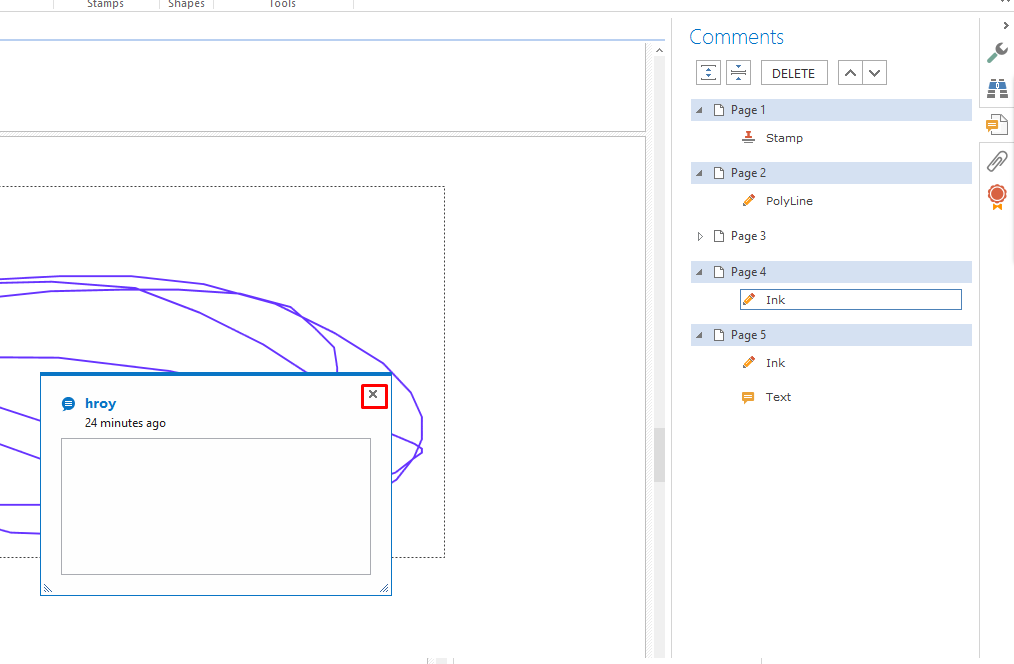 Clicking on Delete will remove the selected item.

*** The Delete feature will not be present in Soda PDF Online. Right click on an annotation to delete it.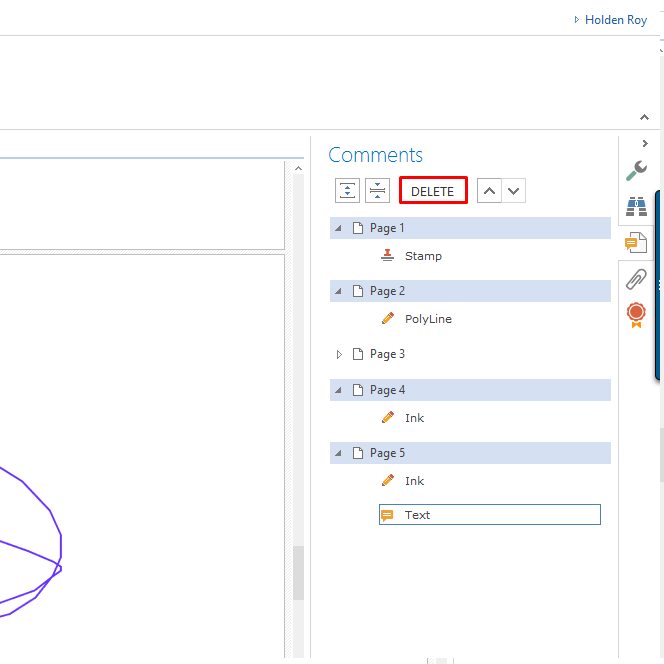 Click here to learn more about the annotation functionality available in Soda PDF.