Anything you copy or cut is temporarily stored in an area on your computer known as the Clipboard. Soda PDF provides the ability to create brand new PDFs from the content of your clipboard.

Soda PDF Desktop





The status bar will indicate the file is being created. Once completed, your file will open ready to work on.​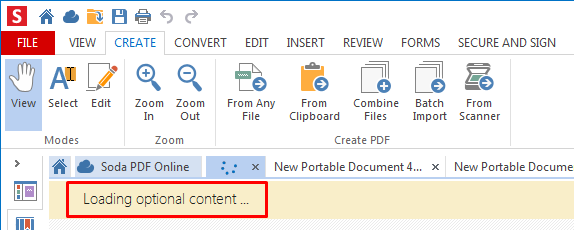 Soda PDF Online

Access to the clipboard is based on the specific operating system of the device you are using. Soda PDF Online does not install onto a specific system. It is accessed directly from within your web browser.

The web browser is the program that directly integrates with the clipboard. In light of this, Soda PDF Online is unable to access the clipboard directly. We are investigating ways to bring this functionality to our web application.