Layouts will remember the exact placement and type of the signature fields on a document. This simplifies reusing the same document package layout for different signers.

This is a bit different than a template. In a template, the signature fields will be assigned to the same signers each time. Click here for more information on templates.

You will need to save a layout before you can apply it to other documents.


Saving a Layout
You can save a layout any time you are creating a document package once a signature field has been added. Click here to learn more about creating a document package.


Place all your signature fields in the correct places.

In the E-Sign Module choose the Save Layout option.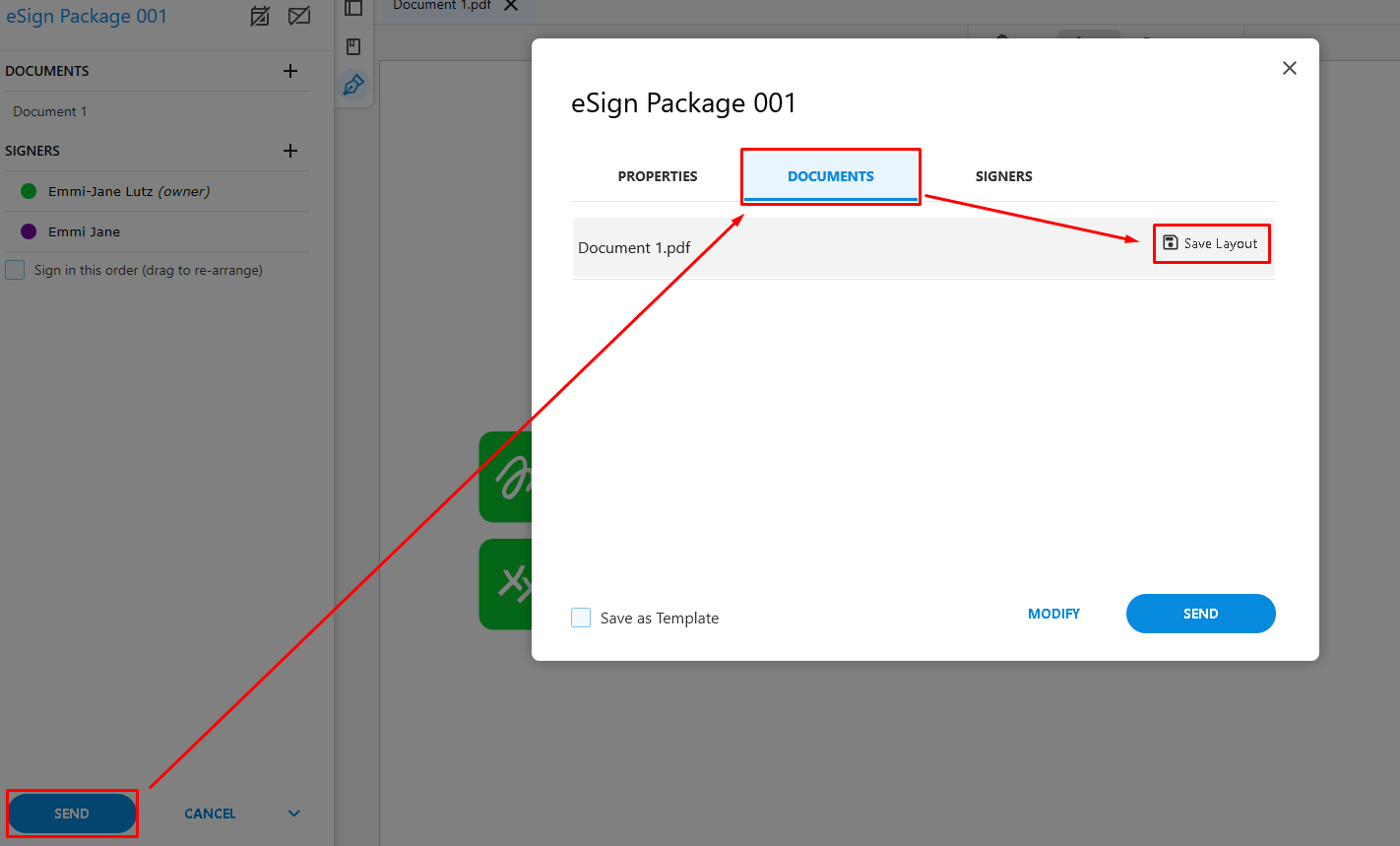 Enter the Name of your layout.
Add a Description if necessary.
Click on Save to finalize.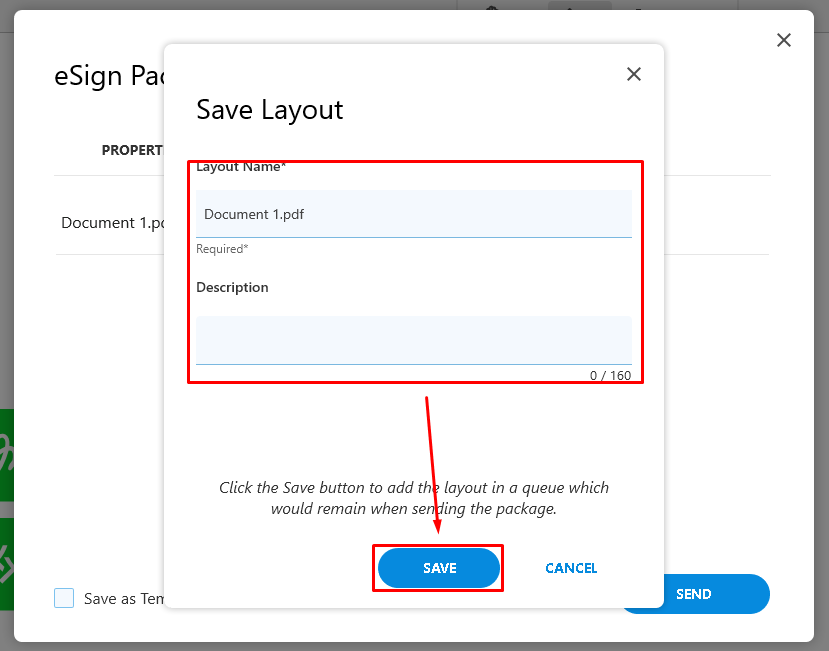 In order for Soda PDF to save this layout, the document package you are working on will need to be sent.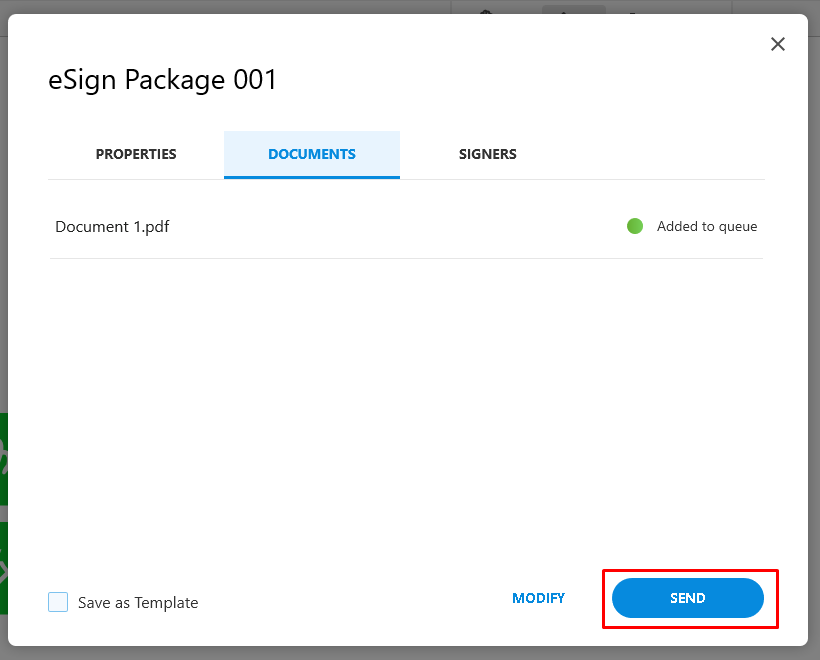 As the package is being sent you will see the screen below. Please wait for it to complete.

After it has finished, click on DONE.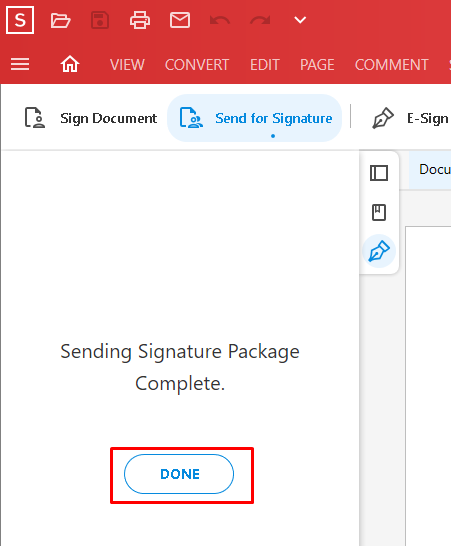 Your layout is now saved.


Applying a Layout

You can apply a layout at any time while creating a document package.


In the E-Sign Module select Apply Layout.

Choose your layout in the dropdown.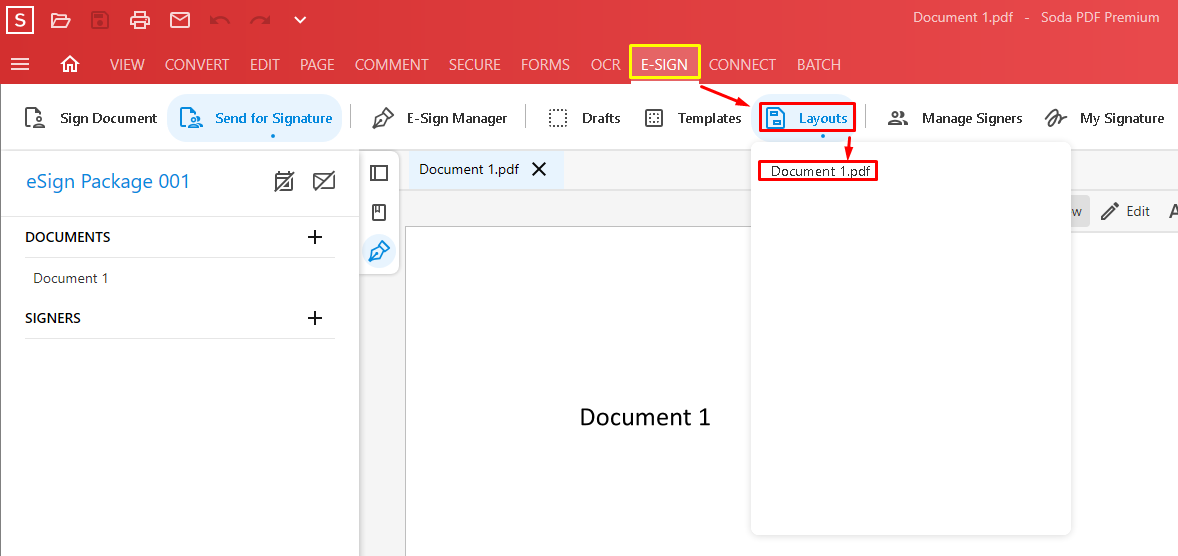 In order for you to apply the layout, you will need to first save your document package as a draft.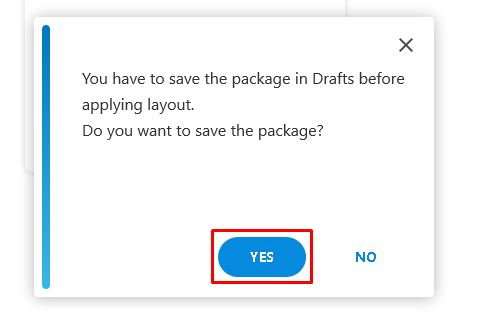 Any field that is associated with a signer will be filled with a placeholder. You will see Signer 1, Signer 2, etc., to differentiate between the signers. You will need to assign the correct signer.


Right click on the signature field.

Expand Signer.

Choose from the list. You can hover your mouse over each signer to get more information on them.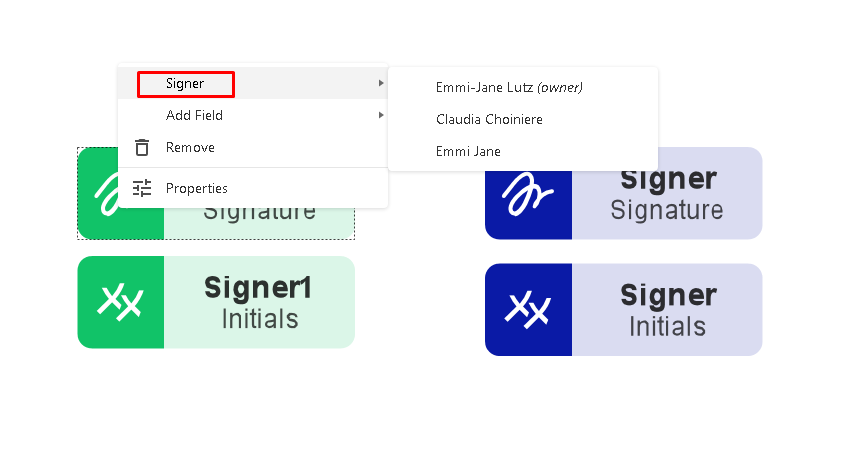 The field(s) related to that signer will update to the one you selected.

Once you have set your signers you are ready to send your document.