This article will explain how to change the Tab Order for a form. This will determine which field next becomes the active field when the person filling out the form uses their Tab key on the keyboard.
How to set the tab order in Soda PDF 8-11
How to set the tab order in Soda PDF 12
Soda PDF 12
You can set the Tab Order in the Extras menu.
Click on Extras menu button in the right part of your Soda PDF 12 and choose Forms section.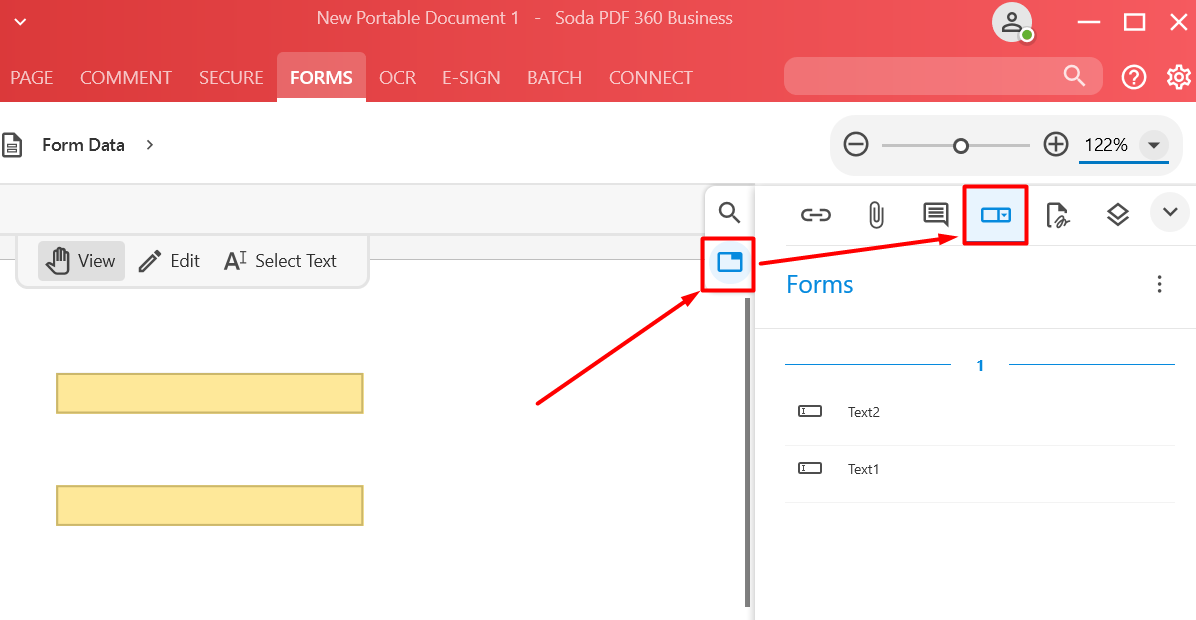 Click on 3 dots on the right to open the drop-down menu with the additional settings. Select Show Tab Order option.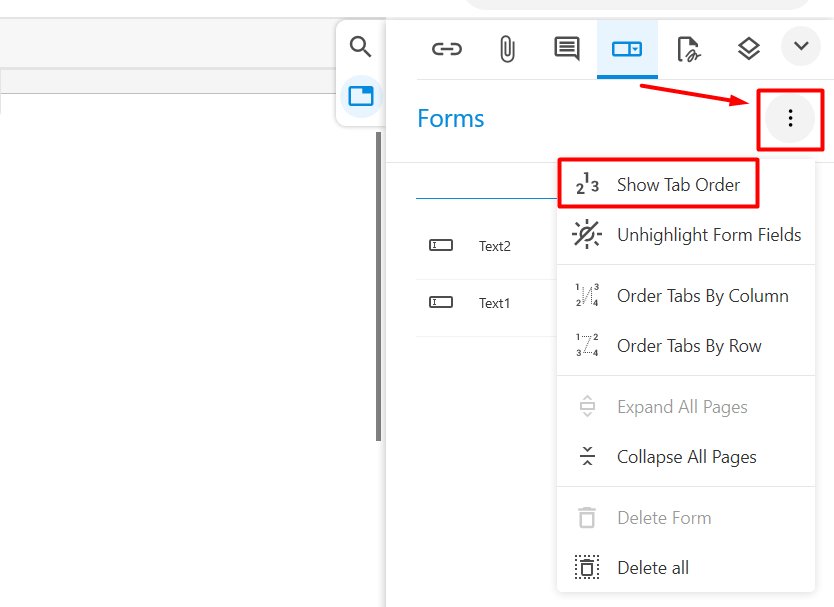 Drag the form in the list to change the Tab Order.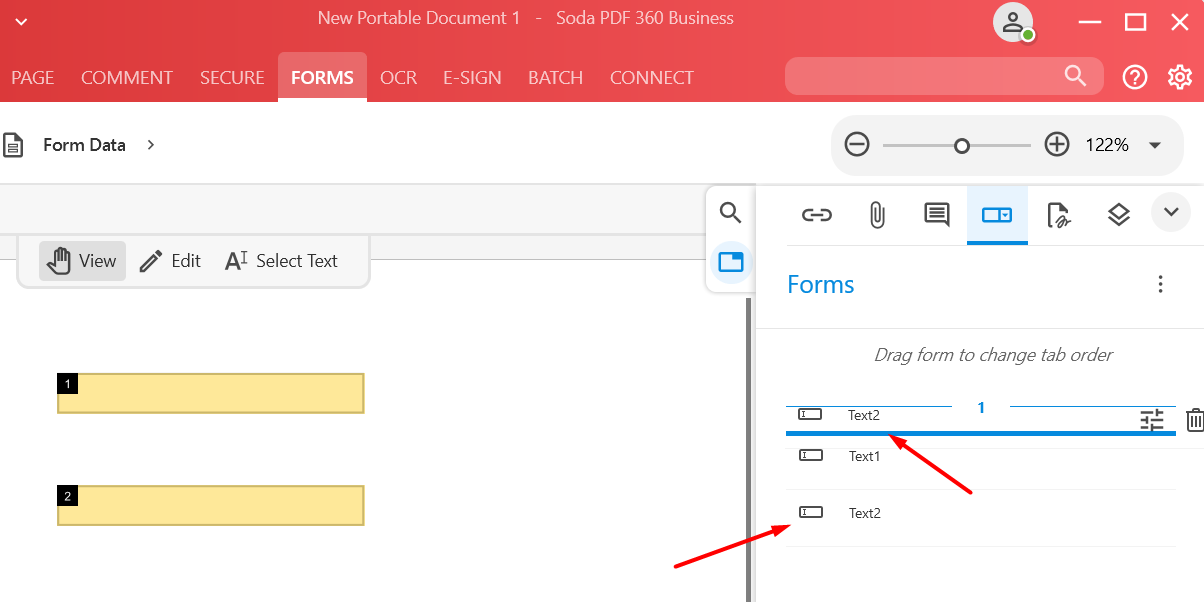 To Hide the Tab Order, open the drop-down menu again and select Hide Tab Order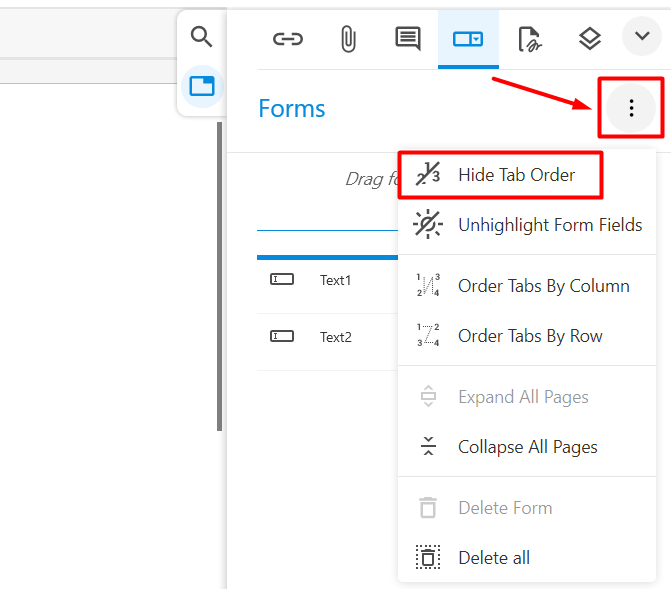 Soda PDF 8-11
You will find the Set Tab Order option in the Forms Module.




Soda PDF will now ask you if you would like to set up the order manually. Choosing No will have Soda PDF automatically determine the tab order. Click Yes to set it up manually.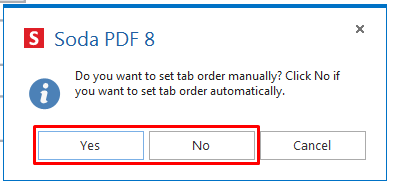 When you click Yes, you will first see the current Tab order.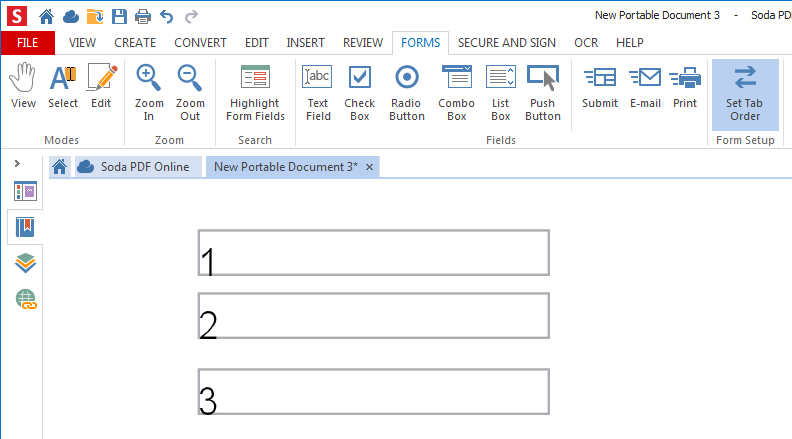 Now click on each form field in the Tab Order you would like them to follow. Click on each field once, and when you have selected them all, you will see a numbers up appear allowing you to verify everything is in the correct order.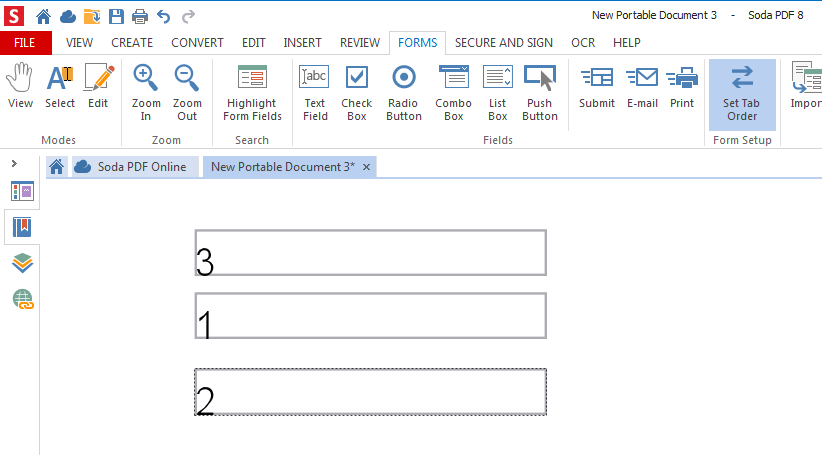 Click on Set Tab Order to finalize your choice.