In the Forms Module select the Print option. It will become highlighted. When you drag your mouse cursor over your document, you will see the outline for the button. Left click to place it.





Your print button will now appear. While in Edit Mode, you can click on your new Print Button to change the size or location.

You can modify the properties of the button by choosing the Properties Icon while the Print Button is the active document element. This is a preconfigured button in terms of functionality. We recommend you only modify the aesthetic options highlighted below: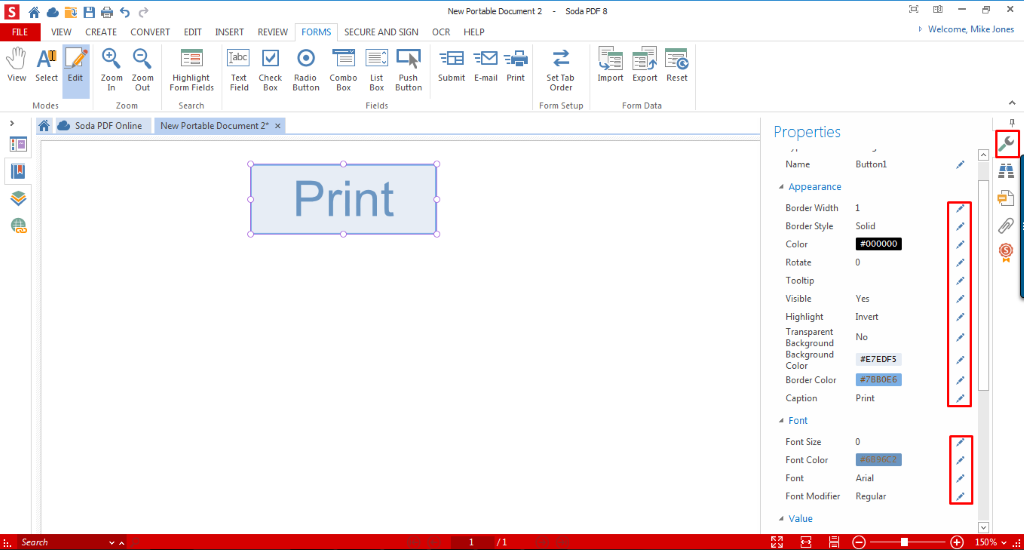 Click here for a description of all form field properties.

While in View Mode, the Print Button opens the print option of the program. You can use this mode to test your button.