Soda PDF is often used to fill out forms. It recognizes form fields and lets you fill them out. As an added benefit, even if the document is not configured to be a form, Soda PDF's editing tools can be used to insert text at the appropriate location. Click here to learn about adding text to your document.

A form field is a designated part of your PDF file that captures specific types of data.
To fill out a form, you will need to be in

View Mode. The fillable forms will be highlighted.



When you select your form fields, you will be able to interact with them and fill out the form.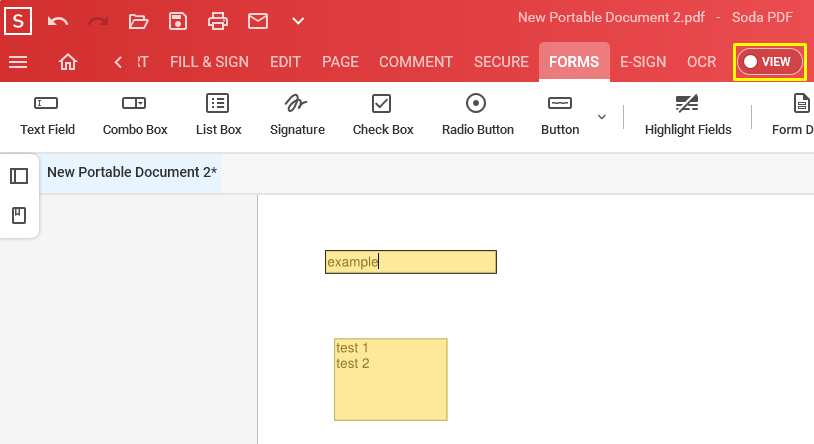 You can also create a custom form. Below you can find links to how you can create the following form field types: