Multiple features across Soda PDF offer batch functionality. This means you can use a standard feature across many files at the same time.

Each feature that offers batch functionality will have a prompt to start the batch process when using the feature. An example is shown below:





You can access the full list of features that can perform a batch process grouped together in a single feature.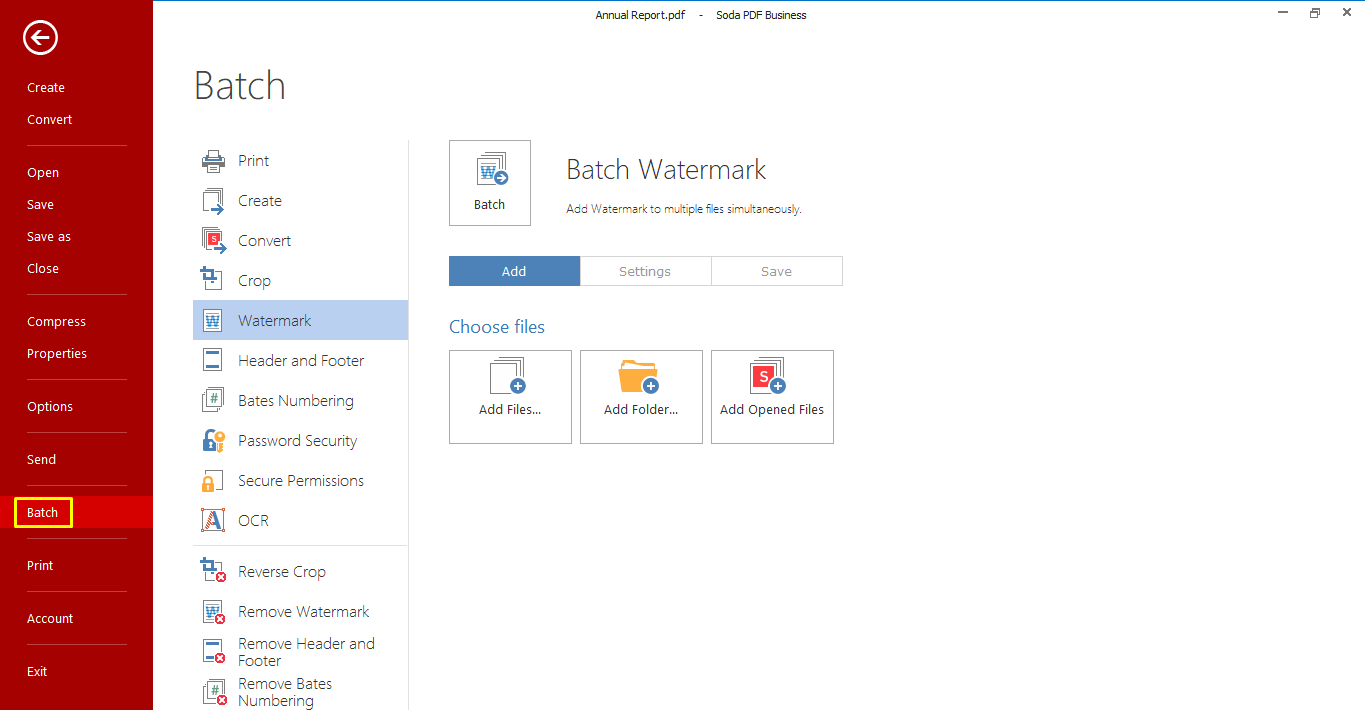 Each feature will be listed in this section. No matter what tool you want to use, all batch functionality behaves similarly.

In the Add section, you will choose the files you want to use. You can choose files that are not already


Click on one of the buttons under Choose files.



Add Files… will let you browse your computer and choose individual files to work with.




Add Folder… will let you browse your computer and import the entire contents of a folder.




Add Opened Files… will take any files currently open in Soda PDF and add them to your file list.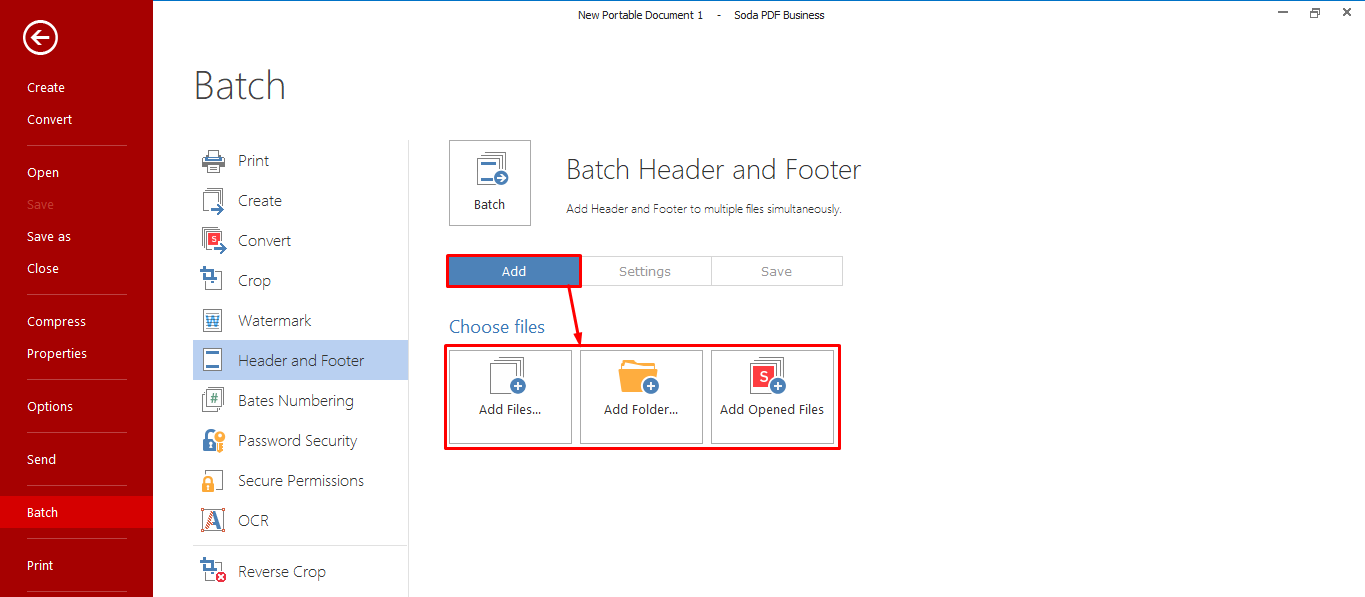 You can organize the files in this list.


Use the Up or Down arrows to change the order.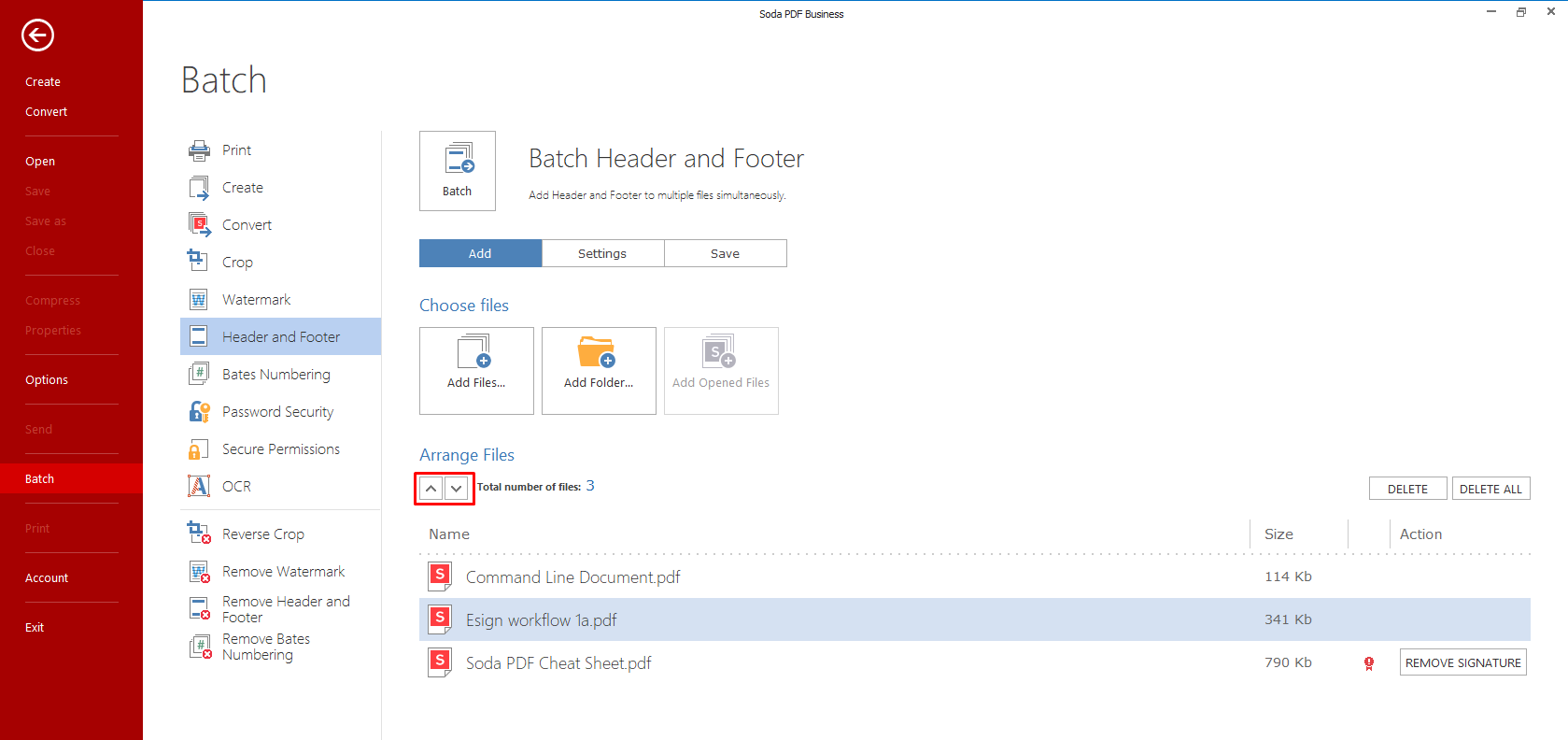 Click Delete to remove a file from the list.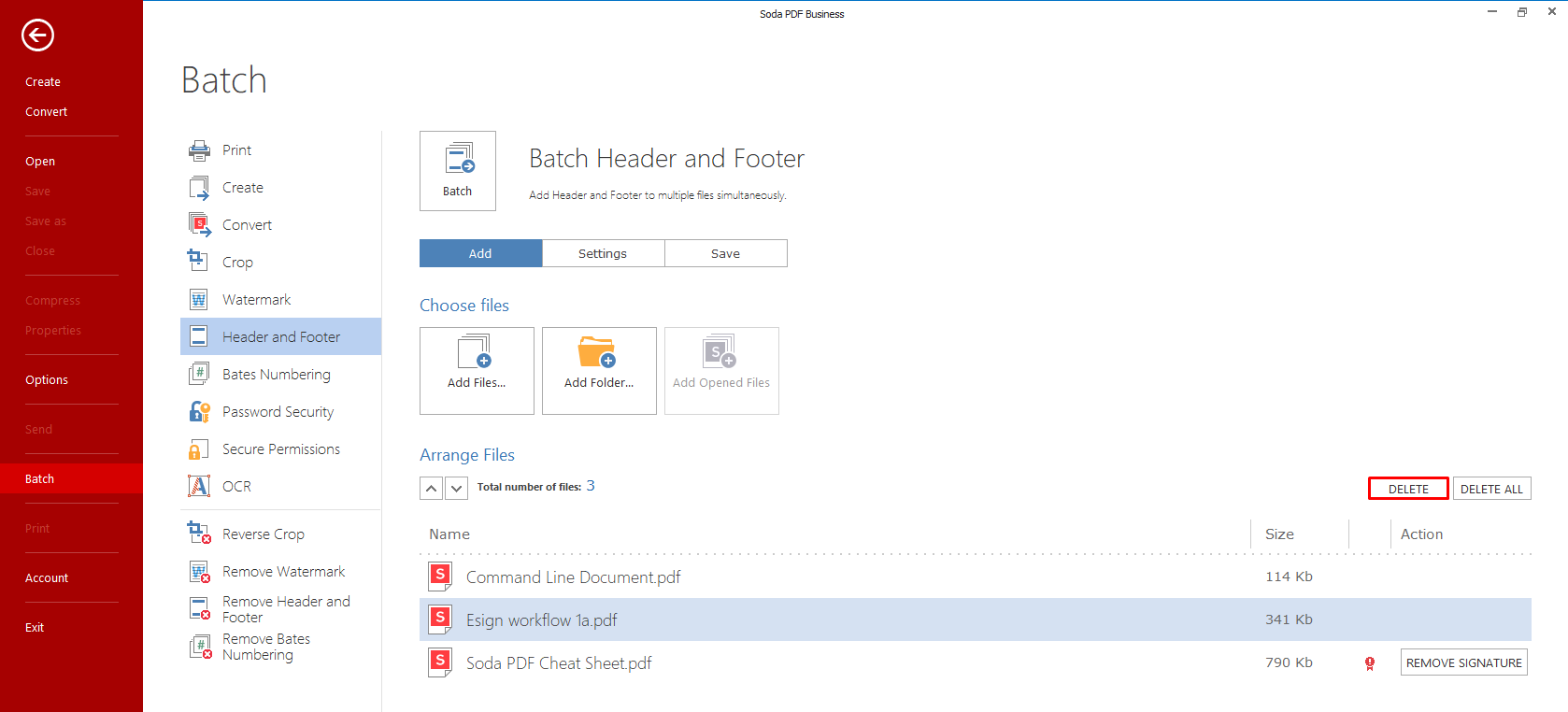 If you have any files that are locked, due to a password or signature, you won't be able to work with that file. In these cases, you will see a prompt under Action advising you what needs to be done to let you perform your action on that file.


Click the button under Action.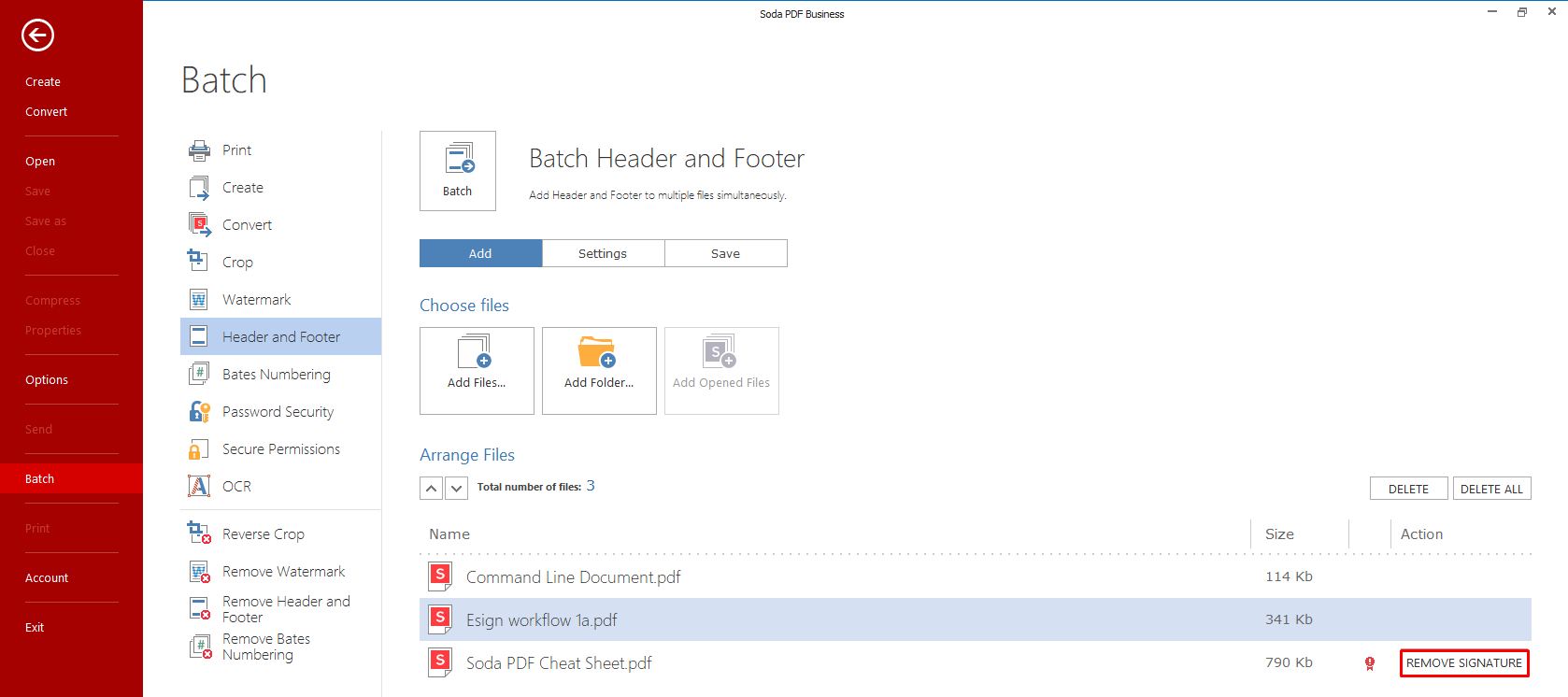 Once you have finished adding your files, you'll need to configure the settings for that feature.





This section will be different for each feature. We've already written articles describing how to set each of them up correctly. We'll link to each of these articles at the end of this one.

If the feature requires a preview section you can cycle between the documents.


Click the dropdown to change the file being previewed.
Choose one from the list.



Once you are finished with the feature's settings you will need to choose some output settings for your files. Since you are working with multiple files, this will give you a chance to decide where they should be saved and if their names should change.

All this can be set up in the Save tab. The first step is to choose the folder where these documents will be saved.


Click Browse… and a window will open where you can choose a new folder.
Toggle the switch next to Overwrite existing files if you want to replace the existing files with your new ones.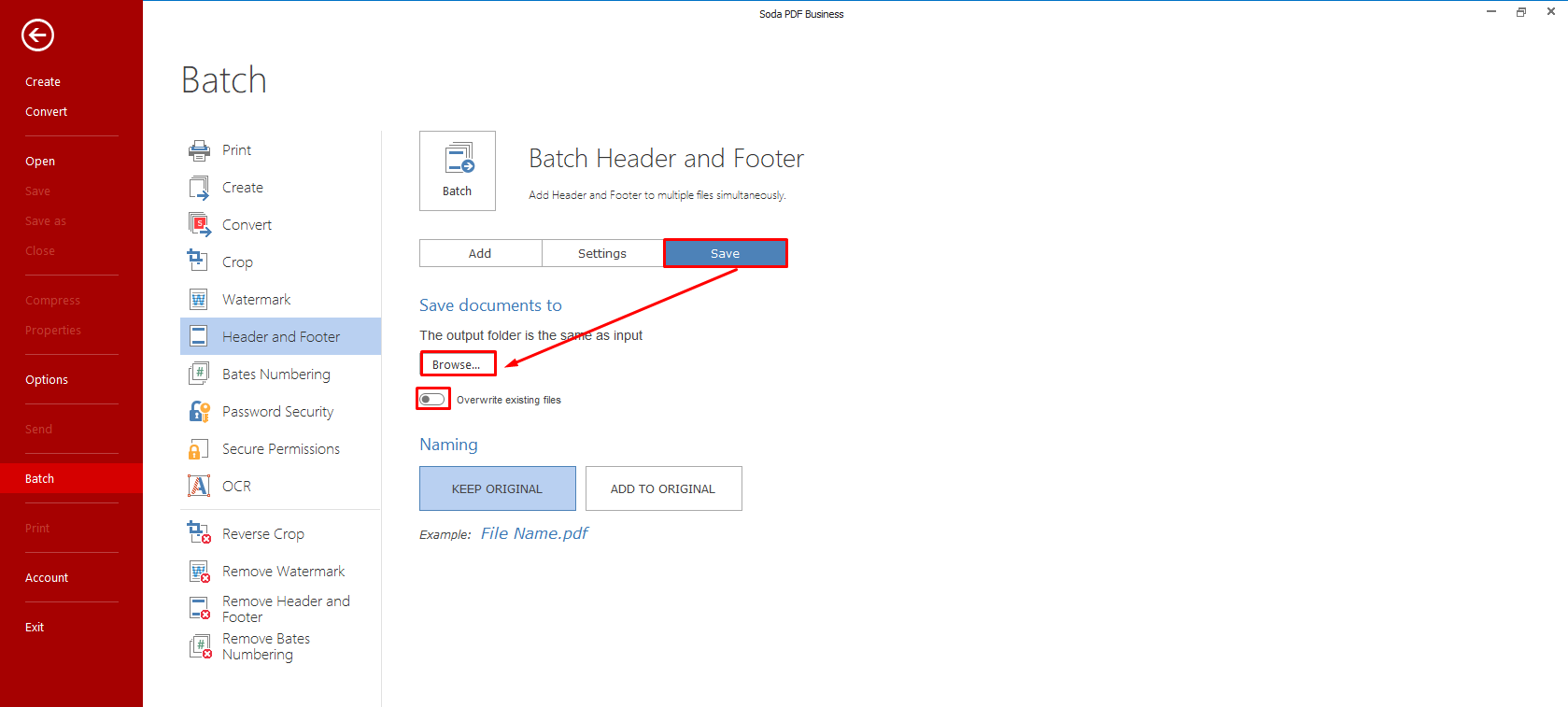 You can also choose to keep the original file names, or append them with a suffix and prefix. By default, KEEP ORIGINAL is selected.


Type your Prefix or Suffix into their respective boxes.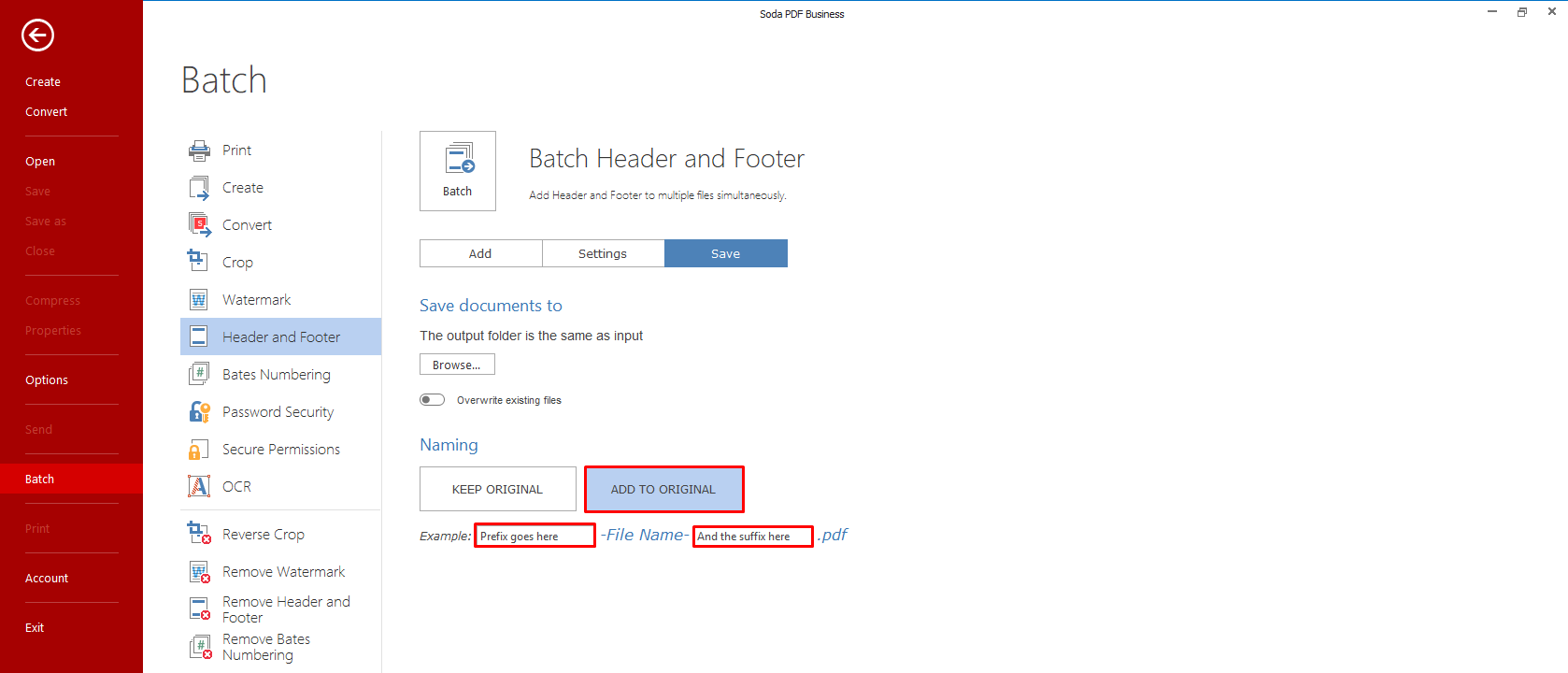 Once you are finished setting everything up, it's time to use the feature. Regardless to the option you've selected the button to proceed is in the same place.


Press the button to continue.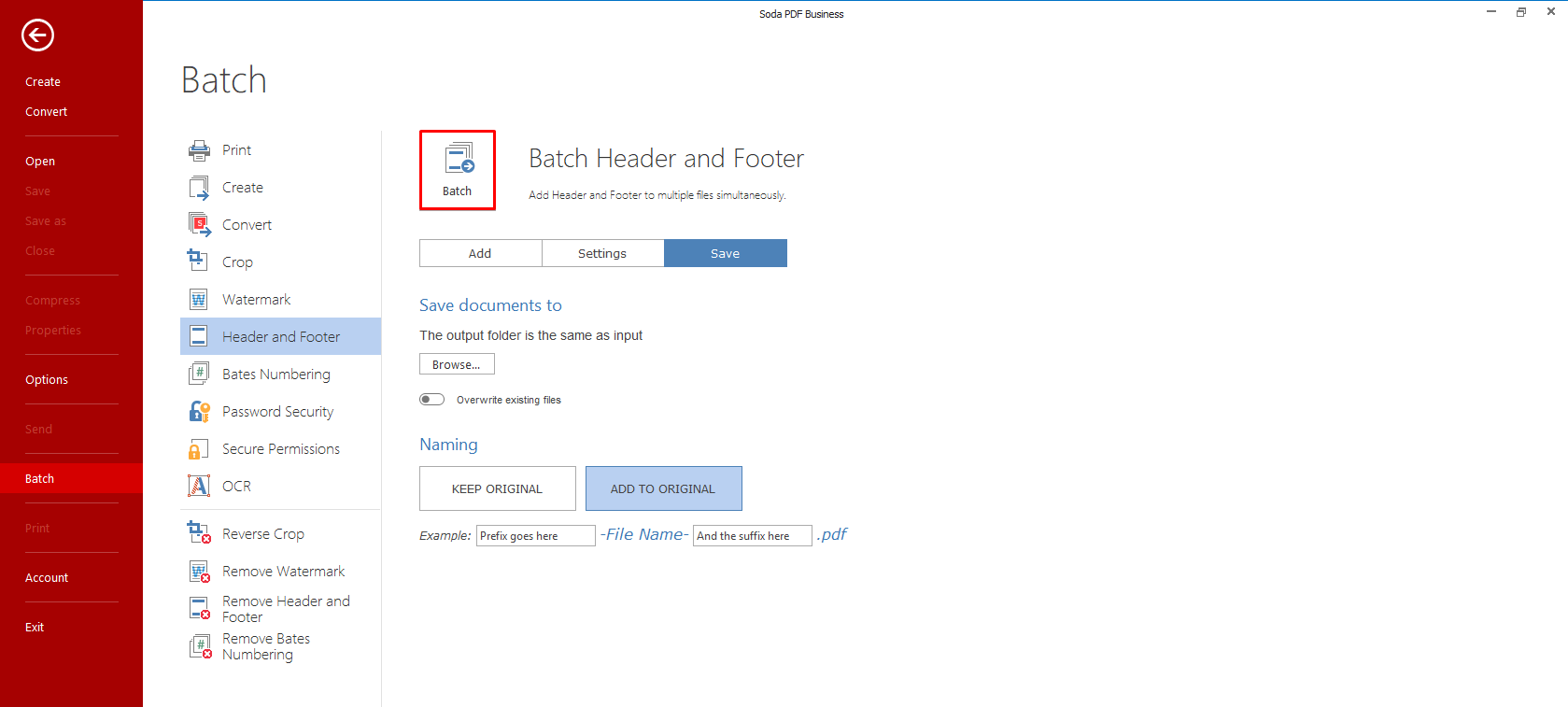 Below you'll find a link to the main article for each feature:

Print

Create

Convert (PDF to Word)

Crop

Watermark

Header and Footer

Bates Numbering

Password Security

Secure Permissions

OCR